Guilty Pleas Entered in Charges Related to Death of Tennessee High School Football Player
Zach Munday was a 15-year-old who played football for Gibbs High School in East Tennessee. This past May 25, Munday went to a party celebrating Memorial Day and the end of school. A few days later, he was dead. Now, three people have been charged in relation to Munday's death, which doctors say could have been avoided.
According to WBIR, Munday got into an altercation with Isaiah Brooks, 18. Prosecutor Kevin Allen said in court, "Witnesses would testify that the victim [Munday] and both defendants were friends and had an amicable social history. Further, that the relationship between defendant Brooks and the victim included instances where the victim would spend the night at defendant Brooks's residence."
The state claimed that during the course of the altercation, Brooks slammed Munday into the concrete in front of the residence where the party was being held. Chelsea Hopson, also 18, was reported to have seen blood coming from Munday's ear.
Allen told the court that alcohol was being consumed at the party and that Brooks and Munday were both intoxicated.
Brooks claimed Munday did not need to go to the hospital, and that he would take care of him. Witnesses said Munday was placed into Hopson's vehicle, who then drove both Brooks and Munday to Brooks' residence. Allen said Brooks lives in a walkout basement apartment, separate from the main entrance of the home.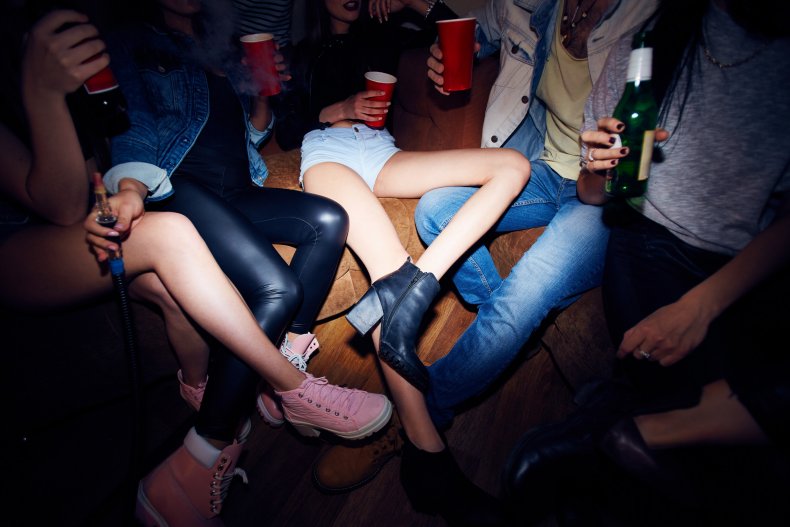 Hopson says that when she left the next morning, Munday was still responsive. However, he did not recover. Authorities were called to the Brooks residence. Allen said in court that Munday's surgeon claims he would have survived the injury had he been brought to a hospital right away.
WATE reports that Knox County Medical Examiner Christopher Lochmuller ruled Munday's cause of death as blunt head trauma. The manner of death was classified as homicide.
Brooks entered a guilty plea to reckless homicide, a class D felony. Hopson also pleaded guilty to an accessory after the fact charge, a class E felony.
Today, Noel Leyva, 19, also pleaded guilty to accessory after the fact charges. He also admitted to providing the alcohol for the party by purchasing it with a fake ID.
The party was held at Leyva's home while his parents were out of town. Investigators said that Leyva cleaned up the garbage from the party, including bloody towels, a bloody pillow, and the shirt Isaiah Brooks was wearing. He placed the items in garbage bags and threw them away in a receptacle at a nearby pizza restaurant.
Leyva will serve three years, Brooks will serve 10 years and Hopson will serve six years. The manner in which that time will be served has yet to be determined.