Senegal Extradites Former Guinean Soldier Accused Over 2009 Stadium Massacre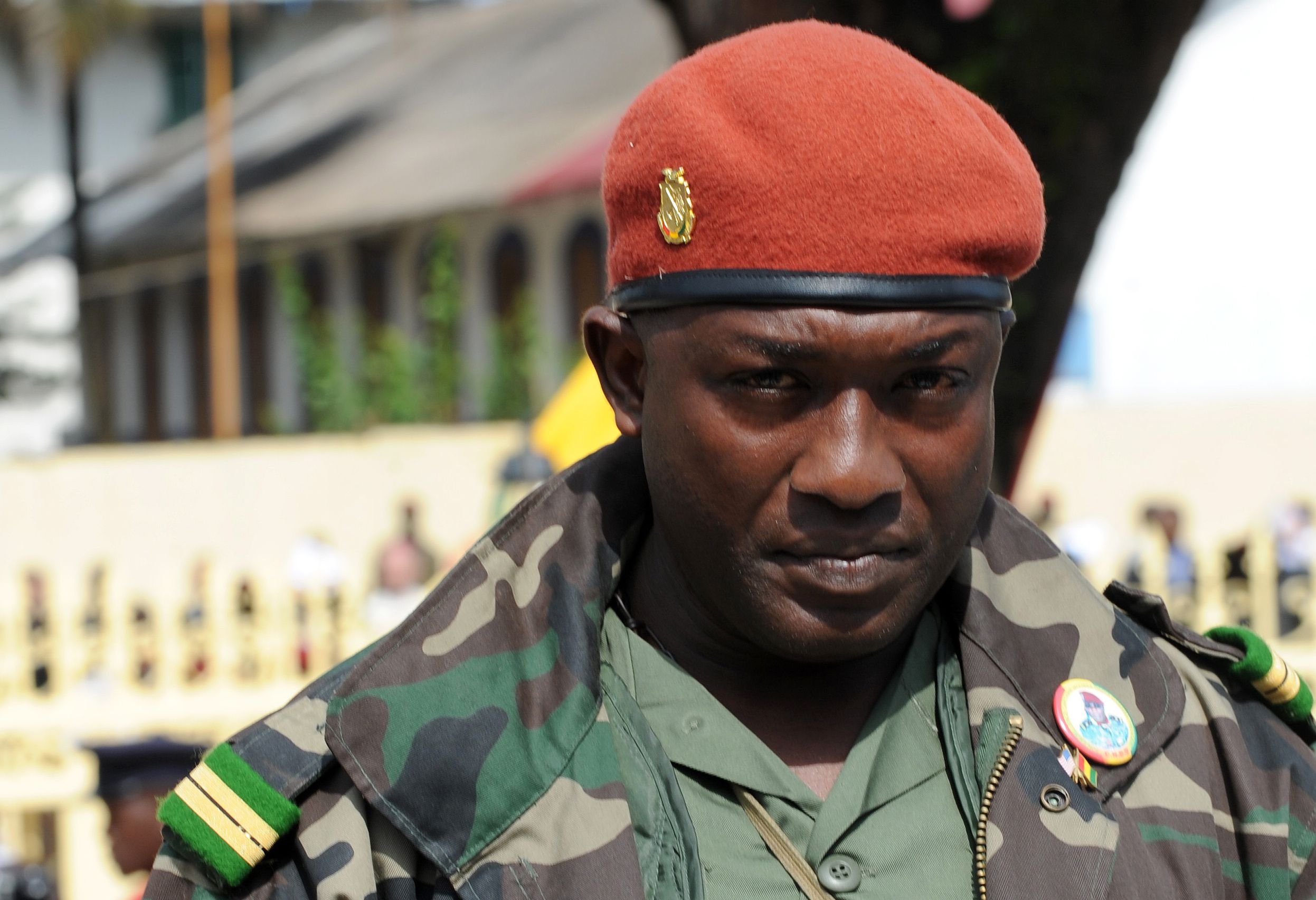 Senegalese authorities have extradited a former Guinean soldier accused of involvement in a massacre of anti-government protesters in 2009.
Police arrested Lieutenant Aboubacar 'Toumba' Diakite in the Senegalese capital Dakar in December 2016. Diakite was the head of the presidential guard under Guinea's military junta government, led by Moussa Dadis Camara.
The massacre took place at the main stadium in Guinea's capital Conakry on September 28, 2009. Tens of thousands of anti-government demonstrators gathered at the stadium to protest against Camara, an ex-army officer who seized power in 2008 following the death of President Lansana Conté.
Security forces opened fire on the protesters, raped women, and dozens of protesters disappeared following the demonstration. A December 2009 report by Human Rights Watch put the death toll at between 150 and 200 people, far higher than the government's initial estimate of 57.
Witnesses said that Diakite played a key role in the killings, according to Reuters. Diakite admitted to attempting to assassinate Camara later in 2009 after the junta leader allegedly sought to blame Diakite for the massacre.
Diakite has been on the run since 2009 and was the subject of an international arrest warrant. Senegalese gendarmes located Diakite in December 2016 as living in a bourgeois district of Dakar under a false identity, according to French outlet Radio France Internationale.
An official at the Senegalese justice ministry confirmed to Reuters that Diakite was extradited to Conakry on Sunday evening. Diakite's lawyer, Baba Diop, criticized the extradition as a "a kidnapping, a deportation" and said that his client had not been notified of an extradition order issued by the Senegalese president in February, the BBC reported.
Following the assassination attempt on Camara, Guinea held presidential elections in 2010, in which Alpha Conde was the winner. Conde won a second and final presidential term in the 2015 elections.