Guinea's Next Challenge: Staying Free of Ebola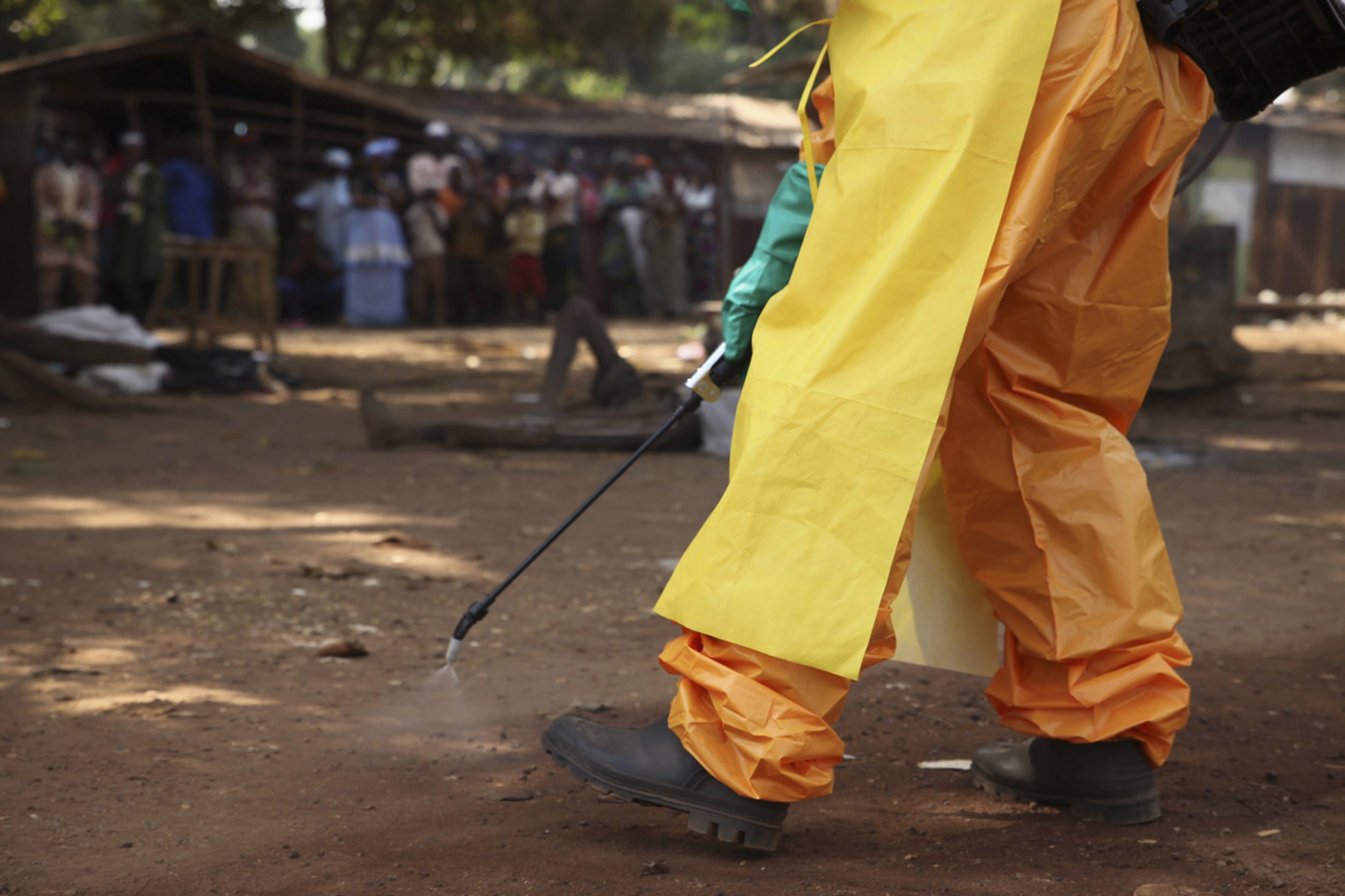 After two years and more than 2,500 deaths, Guinea is now Ebola-free. Now comes the hard part: staying that way.
The World Health Organization (WHO) declared on Tuesday that transmission of the virus had ended in the west African country, where the first death in the current Ebola outbreak was recorded in December 2013. Ebola transmission is deemed to have ended once 42 consecutive days have passed since the recovery or death of the last patient, without any new infections arising. Liberia has twice been declared Ebola-free, on May 9 and again on September 3, only to later record new cases, most recently in November. The WHO said that transmission ended in Sierra Leone on November 7.
After the announcement on Tuesday, Guinea entered a 90-day period of heightened surveillance against retransmission of the disease, according to Margaret Ann Harris, the WHO's lead spokesperson on Ebola. "No country has actually managed to reach that 90-day mark yet without having another flare picked up," she says. "We're looking at the next three months of very, very intense work. It's a really critical period."
During that time, any patient who presents themselves at a hospital or health clinic with symptoms associated with Ebola—which include fever, severe headache and tiredness, often indiscernible from common colds and flu—is handled as a potentially infected, according to Harris.
Healthcare workers are also expected to swab every recorded natural death in the country in order to test for the virus: the WHO has identified burial practices and contact with deceased victims of Ebola as a key mode of transmission. "If anybody dies in the community, they need to be swabbed and tested again for Ebola," says Harris.
There are more than 17,000 survivors from the 2014 epidemic, but several recent developments in Ebola research have pointed to the possibility that survivors could be carrying around the virus in a dormant state, meaning it could reemerge at any time. An October study published in the New England Journal of Medicine found that traces of the Ebola virus could stay in the semen of male survivors for up to nine months, far longer than previously thought. A second study, also published in October and in the same journal, recorded the first case of sexual transmission from a male Ebola survivor to his female sexual partner, who died as a result of infection. A handful of cases have also suggested that female Ebola survivors can transmit the virus to their babies through breastfeeding.
Harris says that the risk of sexual transmission is often overemphasized—"People tend to think it happens all the time but in fact it's very rare"—but says that the reservoir of the virus in survivor populations has influenced the WHO's terminology around Ebola. "A good percentage of people will have persistent [residues of the] virus, so you can't say [a country] is free of the virus in the population," says Harris. "What you can say is it's stopped transmitting from person to person."
Rare cases such as Scottish nurse and Ebola survivor Pauline Cafferkey, who suffered near-fatal complications related to her infection almost nine months after she recovered from the virus, highlight the unpredictable legacy of the disease. Guinea now becomes the latest country to try to successfully manage that legacy.