Guitarist John McLaughlin Talks Mahavishnu, Miles Davis, Jimi Hendrix, Yoga
When jazz-fusion guitarist John McLaughlin teamed up with trumpeter and bandleader Miles Davis in 1969, the results were astonishing. McLaughlin's technical precision and exotic inventiveness were major components of Davis's eclectic approach on such albums as In a Silent Way and A Tribute to Jack Johnson.
Eventually, Davis gave McLaughlin some important advice.
"It was actually Miles who said one night after a gig in Massachusetts, 'It's time to form your own band,' which was the biggest surprise of my life," McLaughlin tells Newsweek. "So I wanted to make that come true for his sake."
McLaughlin did just that by forming the Mahavishnu Orchestra, which chartered bold fusion territory with its improvisation-heavy blending of jazz and rock on such albums as The Inner Mounting Flame and Birds of Fire.
Before, and after, his work with Mahavishnu, the guitarist recorded a slew of acclaimed solo albums, including My Goal's Beyond, which blended acoustic and Eastern music, and the dynamic The Heart of Things. And he has collaborated with other revered guitarists, including Carlos Santana on 1972's Love Devotion Surrender, and Al Di Meola and Paco de Lucia on Friday Night in San Francisco ('81) and Passion, Grace & Fire ('83).
But when McLaughlin performs with his current band, the 4th Dimension, on the final U.S. tour of his career, he'll often be in Mahavishnu Orchestra mode. "I thought it would be very appropriate for me to bring some of my Mahavishnu music," he says. The Meeting of the Spirits tour, which begins in Buffalo, New York, on November 1, also features guitarist Jimmy Herring, who has been a major figure in the American jam-rock movement for 25 years, and his band. After McLaughlin and Herring each play their sets, the two virtuosos will join forces for an extended jam based on classic Mahavishnu Orchestra material.
When I sat down with McLaughlin for a lengthy conversation about his career, he talked about his jam session with Jimi Hendrix; his work with the group Shakti, which fused acoustic, Indian and jazz music; and his decision in the '70s to "clean up my act" and start doing yoga and meditation.
It must have been thrilling to perform with Miles Davis on several albums, but also to get his backing when it came to time to form your own band.
Oh, yeah, because he was the most honest man I ever met. You always knew exactly where you were with Miles. So I hung around until I found [violinist] Jerry Goodman. He was in Chicago, playing with a band called the Flock. I loved his playing. I also knew Stéphane Grappelli, but he was in France, and Jean-Luc Ponty, but he was playing with Frank Zappa at the time. Jerry was deep in the blues. He's got that thing. And Jan Hammer, what an accomplished pianist.
How did you become a member of Miles's band?
Miles was my hero since I was 15. So to get to play with him was a dream come true. By the end of the '60s, when I met him, he was looking to move out of this fabulous quintet that he had for 10 years. And he was looking for a guitar player. He wanted to move toward that direction. I just happened to be there. So what Miles wanted from me was my R&B side, my funk side, as opposed to a jazz side.
Late last year, keyboardist Chick Corea celebrated his 75th birthday at the Blue Note Jazz Club in New York City. And you performed with Chick for a duet show and then for a concert billed as "Return to Forever Meets Mahavishnu." What was memorable about those gigs?
It was a great pleasure playing the last week of Chick's birthday bash. There were moments of pure joy. The first night was very special since it was only Chick and me playing standards, and as a consequence, more intimate than with the rhythm section. We've played as a duo many times over the past 35 years, but it never ceases to amaze me how easy it is to play with Chick and what a wonderful musician he is.
The following nights with Lenny White and Victor Wooten were marvelous in spite of our visible lack of rehearsal. One of the advantages of playing in a club is that even with bass and drums, the atmosphere remains intimate with the audience. So much so that if we blew the ending of a particular piece, we would redo it to get it right. There were times when we redid the endings three times! However, contrary to what you may think, the audience absolutely loved it. They were witness to musicians making mistakes and then getting it right, and in that atmosphere everything works.
Beginning in November, you'll be on your farewell U.S. tour. Any plans beyond that?
I'm not gonna stop working in music, but I've been touring my entire life. I've been on the road since I'm 16. That's a long time, Jeff. And I have to say, the world has changed, from the way we used to tour in the '70s, even the '80s, but then [there was] 9/11 and the new world order, and the invasion of Iraq, and the whole mess that is now the Middle East, the terrorists, the attacks. And to travel as a band around the U.S., the U.S. in particular, is extremely difficult. Maybe I'll come back, but for the moment, it will be my farewell tour.
You and your band will be touring with Jimmy Herring and his group. That's quite a show, from a guitar point of view.
I love Jimmy's playing. He doesn't stop growing. That's what I love about him. Even before I met him, I noticed the impact Mahavishnu had had on him. He did a recording of one particular tune, and I heard him play it, and I thought, Dang. Man, if I could've played it like that. You know? I'm not kidding. He nailed it. It's beautiful. Because he took a piece of mine and he brought another dimension to it. How? Because he's such a great guitar player. Not only that, you gotta have a concept about something like that.
That was the great thing about Miles [Davis] as well. It wasn't just that he was a great jazz player, a great musician. He discovered new forms. This was a '60s thing. The new forms. It's considerable, to me as a musician, to find new forms, new concepts of playing. And this, Miles did, not just once. And Jimmy—he's got that. So finally Jimmy and I met, and we jammed.
What's especially significant about playing your final shows in the U.S.?
It was America, in a way, that embraced Mahavishnu first, and I've been here [in the U.S.] since 1969. When Mahavishnu came out in '71, the unbelievable reaction to the band was a real shock to me. It was a shock to everybody. The agents, the record companies, they were telling my manager, "Are you out of your mind? An instrumental band?" But you know, you never can tell.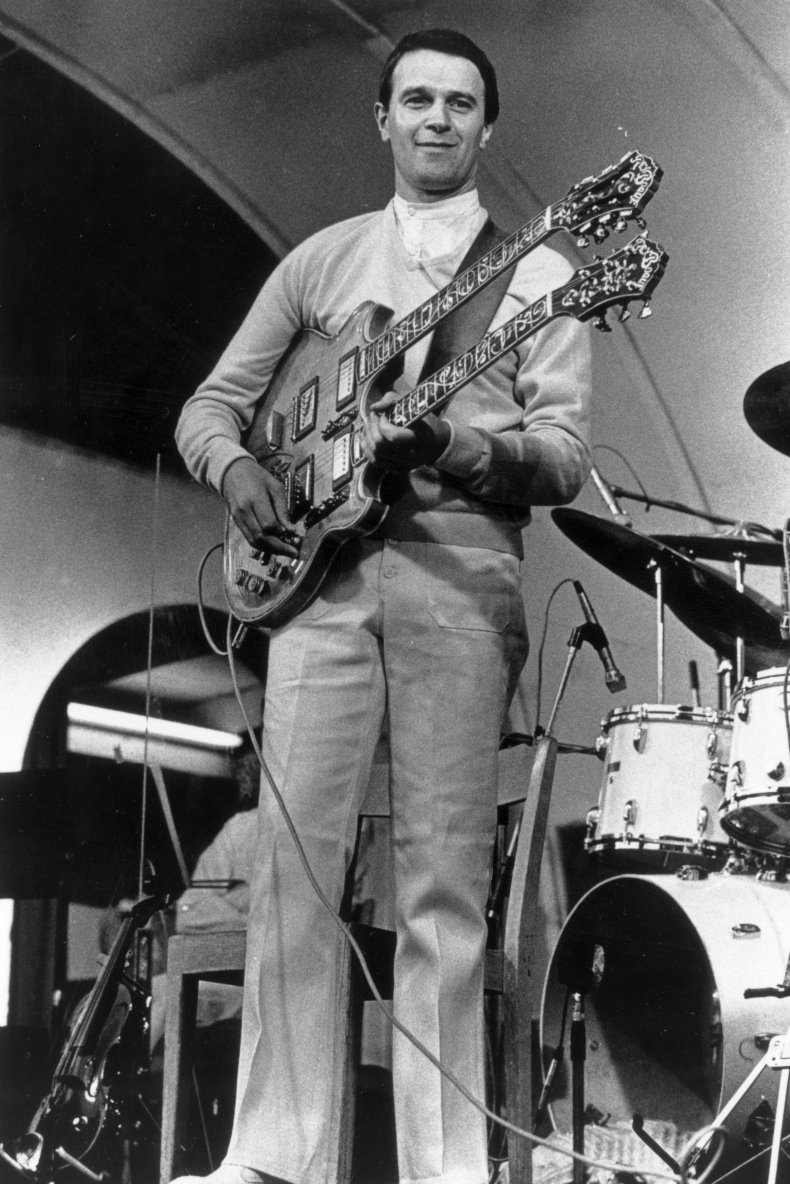 My introduction to the Mahavishnu Orchestra was 1973's Birds of Fire. When you look back, what are your favorite Mahavishnu albums?
The first LP, Inner Mounting Flame, is, of course, one of my favorites, and also Visions of the Emerald Beyond. But the others are also very dear to me. As far as favorite tunes, "You Know You Know" is one, and why it is important is difficult to say. The rhythmic cycle is very interesting and challenging to play, since it can be considered three bars of 4/4 or four bars of 3/4. "The Dance of Maya" is another, and I have to mention "Sanctuary." These particular pieces are dear to me because they "speak" to me about things I can't put into words.
One of the things that's always struck me about your Mahavishnu material is the mood that's conveyed, like the mysterious way the live album Between Nothingness and Eternity begins.
I feel this is one of the influences of Miles. Also, we [the Mahavishnu Orchestra] were the younger generation, so we felt like we could do anything. You know, put a big gong on stage and just let [drummer] Billy Cobham whack it. It sets up an atmosphere. And it has some kind psycho-physical effect.
The element of surprise was certainly key in Mahavishnu music.
That's one of the other great things that I also got from Miles. He brought those big band dynamics. And I love the dynamics. I grew up with big bands, don't forget. They go from triple f to triple p in a second. Miles brought that to the small group, and that was part of the Mahavishnu thing.
Those dynamics were certainly brought forth in a powerful way.
Yeah, we were real loud [laughs], but we could come way down too, you know? But of course, a lot of people said, "Man, it's too loud." But we wanted it loud. Have you ever been to a DJ session?
A few.
I mean, I liked it loud, but those guys are hallucinating-loud! I go in with my son, and he likes it. I'm fascinated to see what's going on with the DJs in the underground. And these DJs, I gotta put plugs in my ears! From 50 years in electric guitar, sitting next to Billy hitting the Chinese cymbal.
And they've got the same thing. It's not just you listen with your ears, you listen with your whole body.
Speaking of loud, you became friends with Jimi Hendrix in the '60s.
Jimi was loud. I love Jimi, and what Jimi did for the guitar. I got to know him through [drummer] Mitch Mitchell, who was in the Experience. Before that, Mitch and I were in Georgie Fame and the Blue Flames, but not at the same time. I left to make a band with Ginger Baker [on drums], Jack Bruce [on bass] and Graham Bond [on vocals, keyboards and saxophone]: the Graham Bond Organisation.
Can you talk about the jam session you had with Jimi?
When I started playing with Tony Williams [Williams's band, Lifetime] in early 1969, he [Hendrix] would come to see us play every time he was in New York. He was one of Tony's greatest admirers. One night after a gig at the Village Vanguard, Tony invited me to a jam with him and Jimi at the Electric Ladyland studio around the corner from the Vanguard. That's where I met Buddy Miles, with whom I subsequently recorded. It was a major jam session/party.
I'd brought my guitar, but since it was a big acoustic guitar, I had problems of feedback because the volume of the music was overpowering. Jimi was a very gracious man. Humble and no pretensions. We never did play together again, but I attended his gig at Madison Square Garden in '69 or '70. What he got out of our meeting will remain a mystery to me, but even before I met Jimi he had a lasting influence on my playing.
What was it about Jimi's technique that was so inspiring?
He was doing things with the guitar, with distortion, that equated with what Trane [John Coltrane] was doing with the saxophone. It was so intense, the way Jimi played. He didn't have all these pedals that we have today. Just listen to what he did with "The Star-Spangled Banner" [recorded live at Woodstock in 1969]. It's unreal. It's a masterpiece.
In 1975, the Mahavishnu Orchestra toured with Jeff Beck. To many, that bill was a dream come true for jazz-fusion enthusiasts.
That was the final Mahavishnu tour. Every night, we'd finish with two drummers, two bass players, two keyboard players and Jeff and I just jamming. On this tour, my double-neck guitar fell on its face, and the body split open. Fortunately, he gave me one of his Les Pauls to finish up the tour. Jeff is beautiful. Jeff is a guitar player. In the '70s, he was using a pick, and then when he heard what Mark Knopfler was doing with fingerpicking, he said, "Wait a minute, I'm gonna change," and he worked at it for a long time. The bass player Matt Garrison and I were sitting in a concert and Matt says, "Jeff, he's got a sound like butter." It's just sweat and fat and oily and greasy, and beautiful.
Jeff and I played a couple years ago in a charity show in Monaco. You ever see his book [Beck O1]? Beautiful book, him with his cars. He rebuilds them. And his guitars. My wife bought it for me for my birthday.
You also were approached about the idea of joining Weather Report.
I had met Czech bassist Miroslav Vitous when he was playing with Stan Getz, and we became friends. He called me one day, and he said, "John, I'm putting a band together with Wayne Shorter [saxophonist] and Joe Zawinul [keyboardist]. It's called Weather Report. We want you in there." And I said, "Man, that's outrageous. I would love to, but I'm under orders."
And he said, "Well, listen, if you're looking for a keyboard player..." And I said, "That's exactly what I'm looking for." He said, "Well, Jan Hammer's out on the coast with Sarah Vaughan." And I said, "If he's playing with Sarah Vaughan, then he's a great musician." And he is a great musician.
In that era, things were busting out, Jeff. That whole era, socially. The music, I think, just reflected what was going on in society. That whole explosion and eruption of what the record companies called jazz-fusion. Don't forget, this was in the '60s, with the civil rights movement, the Vietnam War, this whole psychedelic revolution. The Beatles came out and sang, "I want to hold your hand." But, by 1965, '64-'65, and we were all dropping acid, and they came out with Revolver. And when James Brown came on, that was also revolutionary for me. And Little Stevie Wonder, as he was called in those days. Ray Charles. The whole Motown thing just kinda infiltrated, almost took over, American popular music and the rest of the world, especially Europe. It was just amazing. I did a tour with the Four Tops, for example.
That must have been wonderful.
It was just playing rhythm guitar. It was beautiful. Those guys were killing it onstage. It was a great era, when you have the Beatles and the Stones and the Who...
But on the other hand, the Four Tops...
Yeah. And Sly and the Family Stone. The song Don't Call Me Nigger, Whitey. It's fantastic. I mean, it was out in the open. It was strong. It's like, we're so conservative today. When you write a song, you don't usually get one on the radio like that. It's a beautiful record, and he [Sly Stone] had a white drummer, Gregor Errico. Fantastic drummer. The whole era was this black and white coming together, and the upheaval it was causing society. And the Vietnam War was a real ulcer in America.
And there was all this incredible jazz music, and much of it attempted to alter, broaden and break down jazz conventions.
Yes, Miles [Davis] and his band started moving in different directions. There was Ornette [Coleman]. There was Archie Shepp, Pharaoh Sanders, those later recordings of [John] Coltrane. Even today they're so advanced, really. Interstellar Space [from 1967]. Amazing.... By the time we got to the '70s, all that bubbled over.
In April of 1970, you performed with Miles on recordings that would be known as The Jack Johnson Sessions, recordings that I was listening to the other night.
It was just a jam in the end. And Miles had this thing about him where he wanted everyone to be totally themselves, but to find a way in being absolutely themselves that would kind of fit in to the way that generally he wanted to go. And this is a lovely situation to be in. I mean Herbie Hancock, he once said, "We go onstage, and Miles pays me to practice."
How did Miles inspire you to grow as a musician?
I can go on forever about it. I put Miles way up there as a guru, along with Coltrane. Like a Picasso for painters. Miles was not just an extraordinary musician but extraordinary man. In terms of life, Miles was so deep. He saw so deep. And he had a tremendous sense of awareness. Beautiful. I mean really. And to be with a person like that is so inspiring because they live at a different kind of intensity. This affects your degree of awareness. It certainly affected mine. The way he would deal with his musicians, either in the studio or onstage. And his actions really spoke louder than his words.
Anyway, he didn't have a voice. So he was concise when he spoke. In the '50s, he developed infectional laryngitis. They wanted to operate, and he asked, "Is it gonna affect my embouchure?" And they said, "It might." And he said, "You, don't operate." And they said, "Well, you might lose your voice." He said, "All right. I'll lose my voice, but I don't want to lose my embouchure" That's a musician, isn't it? Amazing.
Indeed. Nothing was going to get in the way of his trumpet playing.
And when he lost his voice, it added to his mystique, if you know what I'm saying? He became a better listener.
In 1973, you and Carlos Santana released the album Love Devotion Surrender. Can you talk about your musical relationship with Carlos?
I got to know Carlos when Mahavishnu was out in California. I got to meet him right after the first show. Then he was there for the second one…. He just loved the band. I'll just backpedal for a second.
Sure.
By the time I came out of the whole psychedelic era, I figured what I had to do, you know? I realized what I had to do was clean up my act in a way. So I started doing yoga and meditation. And watching what I eat. Changing my diet. Watching what effect it had on me. I was in London at the time, in the U.K.
How much did yoga become a part of your life?
And I started doing heavy yoga, really a lot. Three hours a day. I was getting real disciplined. I realized that it's one thing to play music, but if I want the music to have any meaning, I think my inner life should have some meaning. Because the music has its roots in my inner life. It's where it gets its life from. When you start playing, especially when you start improvising, it's like, What are you gonna talk about? What are you gonna say?
And the only story we have is our life story. Isn't it? How we relate to ourselves, how we relate to what we do, to everyone around us. You know? And the universe in general. So I felt it incumbent of to really start to work on that. That was the point. So when I got to New York in January '69. I was doing this Indian hatha yoga, which was beautiful. And it is today. It gives you a real healthy heart. I started going to the Sufi meetings. Sufi is a very beautiful tool.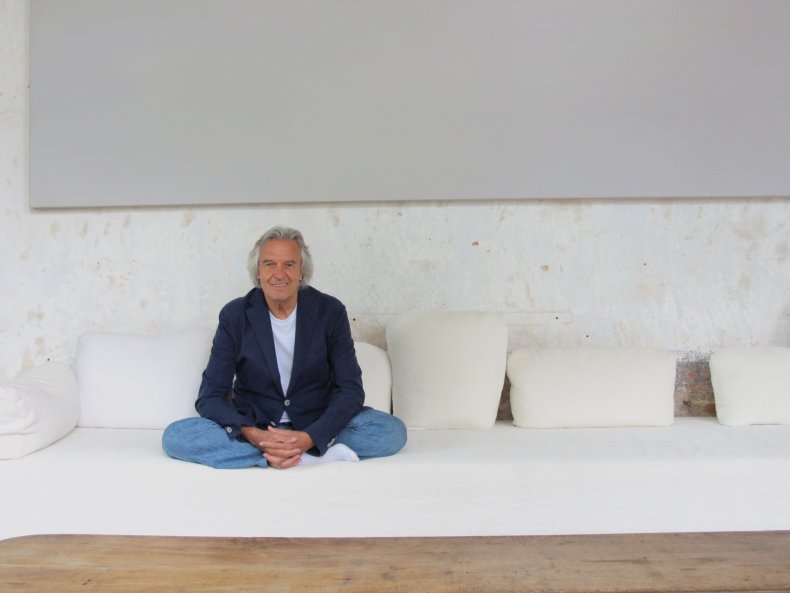 What else happened in your inner life around this time?
But finally I became a disciple of a bhakti yoga teacher. Bhakti yoga is the yoga of devotion, where you cultivate the inner emotions, and affections, sensibilities, in a quite disciplined manner. Anyway, make a long story short, I'm going on here, I know.
No, please go on.
By the time, I met Carlos, I was very much into this. The name my guru gave me was "Mahavishnu." It means "Great Vishnu." In any event, Carlos, who has always had this kind of religious predilection, especially with Christianity, all of a sudden he sees somebody who is coming in from a different field [of thought]. As I was trying to explain before, my life first, and the music follows the life. So he was strongly affected by that. To the point where we collaborated on Love Devotion Surrender. That became extremely successful, commercially. We ended up putting a band together to tour.
Of course, since then, we've jammed I don't know how many times. And he has something, because he's looking for that liberation in music. Because in the end, we're all looking for that liberation. But the question remains, "What are you gonna be liberated from, Jeff?"
Well, there's always something one needs to free themselves from.
The answer to that, as far as I'm concerned, is I want to be liberated from myself, from my little petty self. You know? And music allows me to do that, because in music, you forget yourself. 'Cause if you're thinking, you're not playing. If you're playing, you stop thinking. And this is a lovely experience. You can actually have some very liberating experiences. So we were very much a part of looking for this collective experience, liberating experience. Because it's one thing to have it individually, and you can have it even in meditation. You can have these very liberating experiences. But to have it collectively in action is very strong, very powerful.
So it brought us quite strongly together to the point that, about four years ago, we celebrated. We got together, Carlos and I, and we did a "Forty Years of Friendship" concert in Matran, Switzerland, which came out on DVD. When I think, 40 years had gone by, it was like, "Oh, man." It's incredible. And there we were onstage, playing the tunes from Love Devotion Surrender. So it was a walk down memory lane. In a way, it was bringing that music up to date.
That's kind of similar to what you'll be doing later this year when you revisit your Mahavishnu material.
After all these years of living and playing, to take the music from the early '70s and bring it into 2017. It's exciting for me too. To bring it up to date. Because things are gonna happen that we aren't aware of right now. We're bringing that into today's context. You know? So we're overall very excited to see what's gonna happen.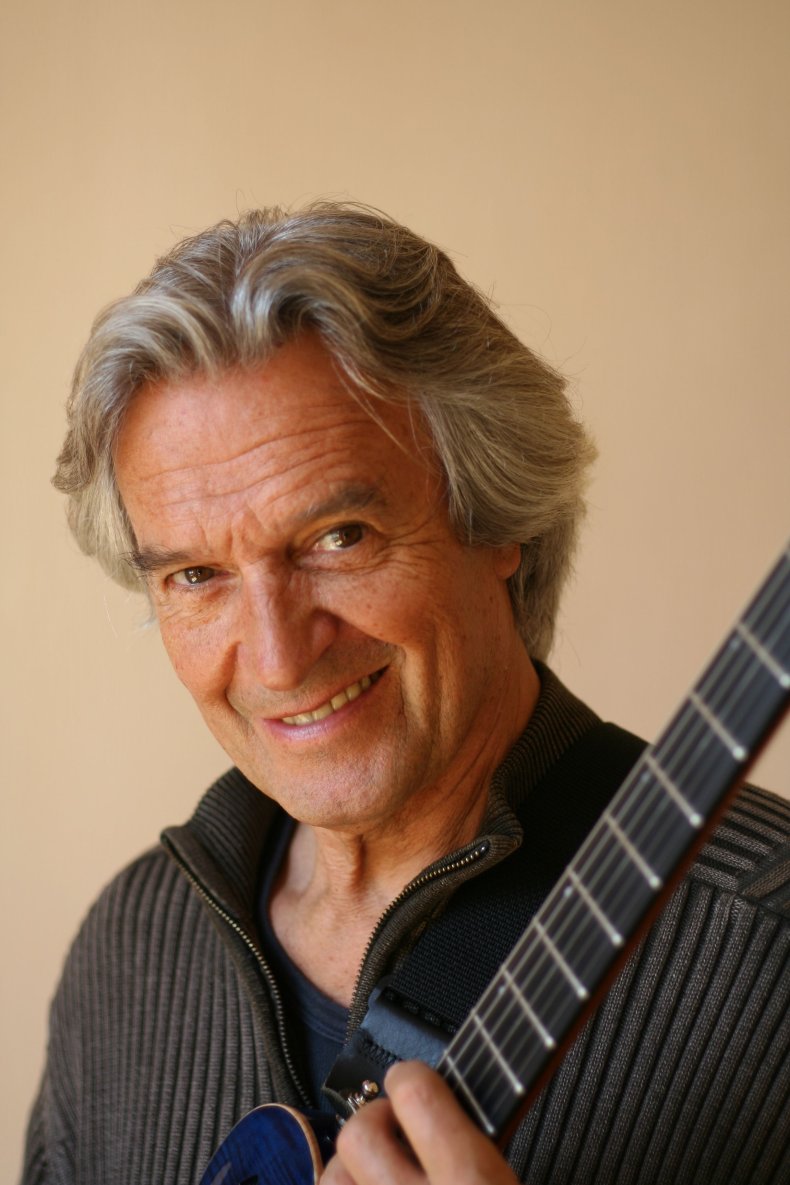 None of the members of your current band, 4th Dimension, are from the original Mahavishnu Orchestra.
Yeah. You know, this has always been a little sad, because the Mahavishnu Orchestra ended acrimoniously. You're probably aware of that. And I believe we had too much success. Plus, I was in my trip, you know? I was vegetarian. No alcohol, no girls, no cigarettes.
No caffeine?
Yeah. Nothing. Yeah, I was doing my yoga, meditation. I was a happy guy just doing that. And you know, the guys, they want girls, sex, drugs and rock 'n' roll, whatever. You know? But, me as the leader, I was just not part of that. And I think they might have missed a certain complicity on my part. And I didn't ask them to do yoga and meditation. I've got Miles's philosophy, you just be who you are. It turned bad. It was, like, Jan [Hammer] and Jerry [Goodman] didn't want to speak to me anymore. And I thought, How do you equate playing music with me and not speaking to me? Because onstage, you're talking to me.
They didn't want to give me an answer to that. And I never really found out what that was. Not that I'm saying that the blame is theirs. I think it was just a situation where I was, in a sense, removed from the social life of the band. We finished a gig, I disappear. I go to my hotel room and do my meditation. And they'd be out there drinking, smoking, whatever. That's fine with me. I've been there. I've done that. You know? But I think it created conflict. But it was just the way the situation was…. I had such an affection for that band, Jeff. I really do.
You attempted to reform the Mahavishnu Orchestra a number of times in the '80s.
But there was some anger still there, and I couldn't pull it together. Two particular people were just not interested, Jan and Jerry. But I really tried. And my proposition was to do charity concerts. So no money involved. Everybody gives it up for a really good cause that we all agree on.
Your 2006 album, Industrial Zen, features the song "Dear Dalai Lama." Around that time, you and your band appeared with the Dalai. What was unforgettable about that?
His opening statement was marvelous. He said, "People say my religion is Buddhism. Wrong. My religion is happiness." And he went on to say that we cannot expect happiness just to appear. Happiness comes from our own actions.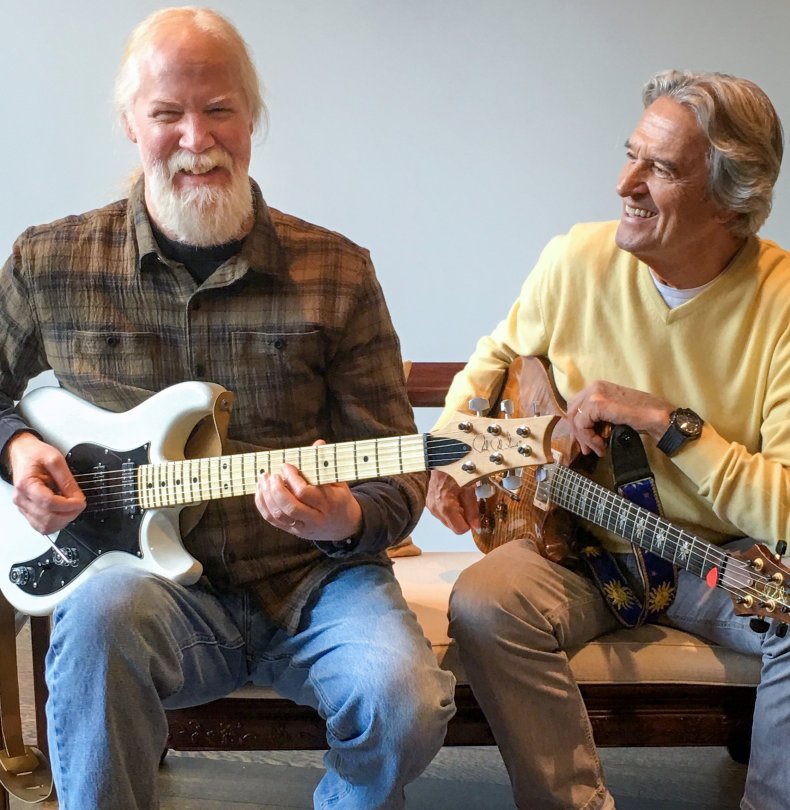 The Meeting of the Spirits Tour Itinerary
11/1/17 Buffalo, New York, University at Buffalo Center for the Arts
11/2/17 Albany, New York, The Egg
11/3/17 New York, New York, Town Hall
11/4/17 Port Chester, New York, Capitol Theatre
11/5/17 Cranston, Rhode Island, Park Theatre/Rhode Island Center for the Performing Arts
11/8/17 Boston, The Wilbur Theatre
11/9/17 Philadelphia, Keswick Theatre
11/10/17 Newark, New Jersey, Prudential Hall, New Jersey Performance Art Center
11/11/17 Washington, D.C., Lincoln Theatre
11/12/17 Durham, North Carolina, Duke Performances at DPAC
11/15/17 Ann Arbor, Michigan, Michigan Theatre
11/17/17 Chicago, Vic Theatre
11/18/17 Chicago, Vic Theatre
11/19/17 Indianapolis, Clowes Memorial-Hall-Butler University
11/21/17 Nashville, Tennessee, Schermerhorn Symphony Center-Laura Turner Concert Hall
11/22/17 Atlanta, Atlanta Symphony Hall
11/24/17 Jacksonville, Florida, Florida Theatre
11/25/17 Clearwater, Florida, Ruth Eckerd Hall
11/27/17 New Orleans, The Joy Theater
11/30/17 Austin, Texas, Paramount Theatre
12/5/17 Seattle, Moore Theatre
12/6/17 Portland, Oregon, Revolution Hall
12/8/17 San Francisco, The Warfield
12/9/17 Los Angeles, Royce Hall-UCLA