Gulf Kingdom Under Threat? Saudi Arabia Says It Foiled an ISIS Attack on Defense Ministry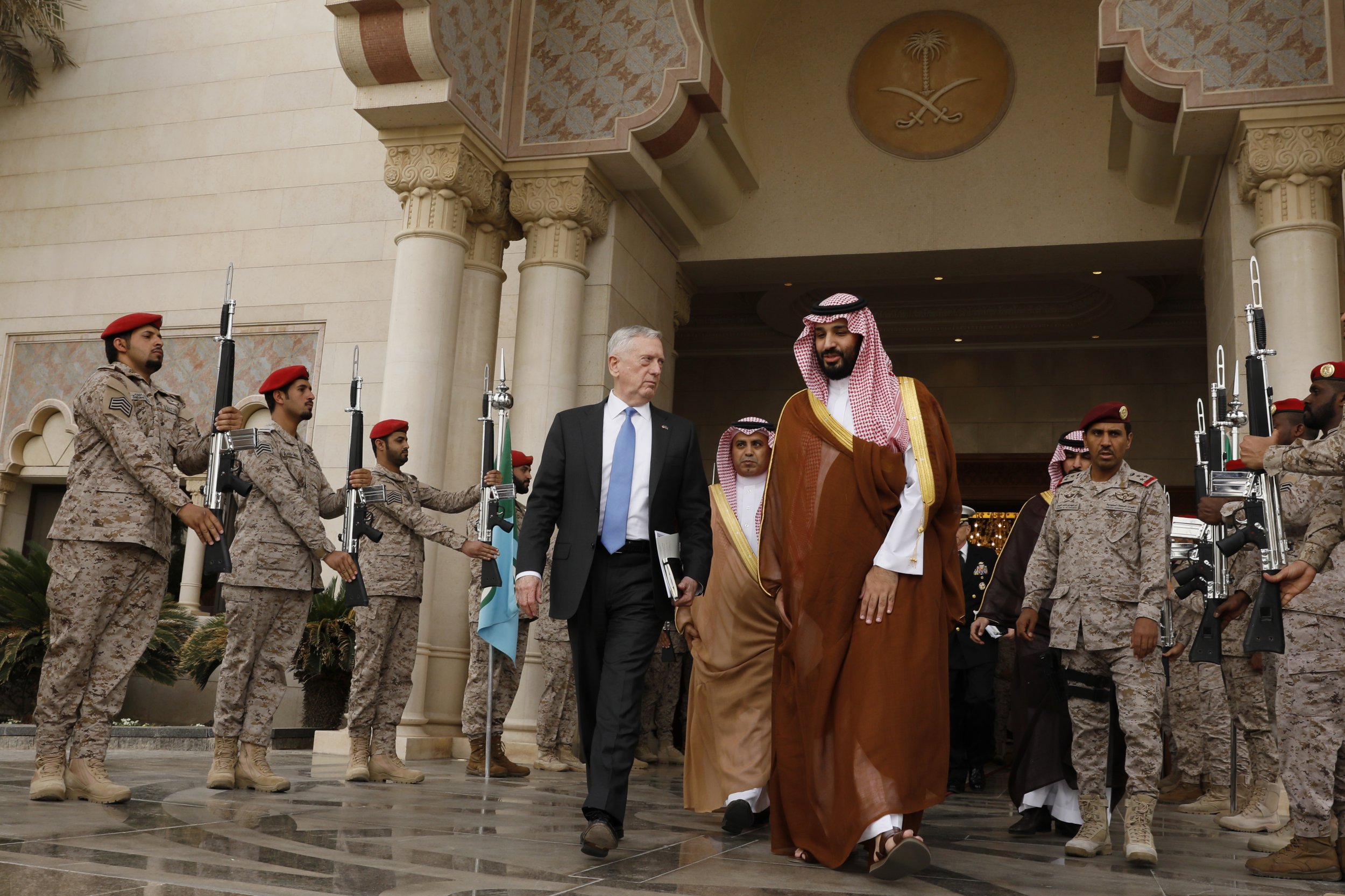 Saudi Arabian authorities have foiled a bomb plot on the country's defense ministry in Riyadh, Saudi Arabia, arresting four suspects, they said on Monday.
Of the four, two are alleged Yemeni nationals and members of the Islamic State militant group (ISIS), the country's official SPA news agency reported. The other two are Saudi nationals.
It reported that two suicide bombers were stopped before they could reach their target and that two explosive belts, weighing seven kilograms each, and homemade grenades and assault weapons were seized.
Saudi Arabia's institutions and laws conform to the ultra-conservative Wahhabi strand of Sunni Islam in which jihadi groups such as ISIS and Al-Qaeda root their ideologies.
But ISIS views Saudi Arabia as a corrupt nation, one that claims to be the world's one true Islamic state but works with Western nations on oil and military matters. ISIS held territory in both Iraq and Syria from June 2014 onward in what its leader Abu Bakr al-Baghdadi declared to be a caliphate for the world's Muslims.
Ever since, the group has continued to lose territory to ground forces in both Iraq and Syria, as the U.S.-led coalition pounded its positions and helped to recapture key population centers.
The group has committed several attacks against the Gulf Kingdom, the most notable being a suicide bomb attack on a mosque at one of the holiest sites of Islam, the Saudi city of Medina, during the Islamic holy month of Ramadan. In September 2016, Saudi authorities uncovered three cells linked to ISIS, arresting 17 people.
After it launched a shooting and suicide bomb assault on the Iranian capital, Tehran, in June, killing 17 people, ISIS threatened Saudi Arabia in a video release, with five masked supporters saying that the Saudi government's turn "will come."
"Know that after Iran, your turn will come. By Allah, we will strike you in your own homes.... We are the agents of nobody," the fighters said. "We obey Allah and His Messenger, and we are fighting for the sake of this religion, not for the sake of Iran or the Arabian Peninsula."
Saudi Arabia is leading an anti-extremism military coalition of Middle Eastern states to combat the jihadist group in Iraq and Syria. A joint operations center for the coalition is based in Riyadh.