The Gulf Oil Spill: Who Can You Trust?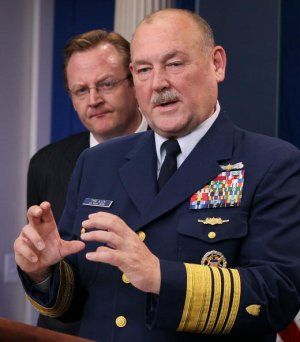 One month after the Deepwater Horizon oil rig exploded in the Gulf of Mexico, the story of the catastrophic oil spill is still making headlines—and, unfortunately, there seems to be no end in sight. Over the course of all this media coverage, a group of key players has emerged, appearing over and over again in the papers, on the radio, and on the talk-show circuit. But for all the coverage, it's still hard to determine what's really going on. After all, everyone has an angle. We collected a list of some frequently quoted sources to determine their backgrounds and their biases, and what to listen for as they give their takes.
Thad Allen
National incident commander in response to the Deepwater Horizon oil spill
Allen made a name for himself as one of the military's go-to emergency responders, and for good reason. He headed up the Coast Guard efforts after 9/11, and was one of the key players in the military's Katrina response and reconstruction. Relieved of his commandant duty, he's still overseeing the response to the spill. Allen is a pretty straight shooter, so don't expect a lot of spin. Still, he believes that only BP has the money, manpower, and technology to fix the spill. He's committed to working with it, and is reluctant to take place in the BP-bashing that's starting to surface in other parts of the government. "I trust [BP CEO] Tony Hayward," he said this weekend on State of the Union. When I talk to him, I get an answer." Since BP is an easy target in all this, it's clear that Allen isn't looking to play games or play politics: he wants to clean stuff up. By the same token, if BP isn't doing what it should, he'll say so.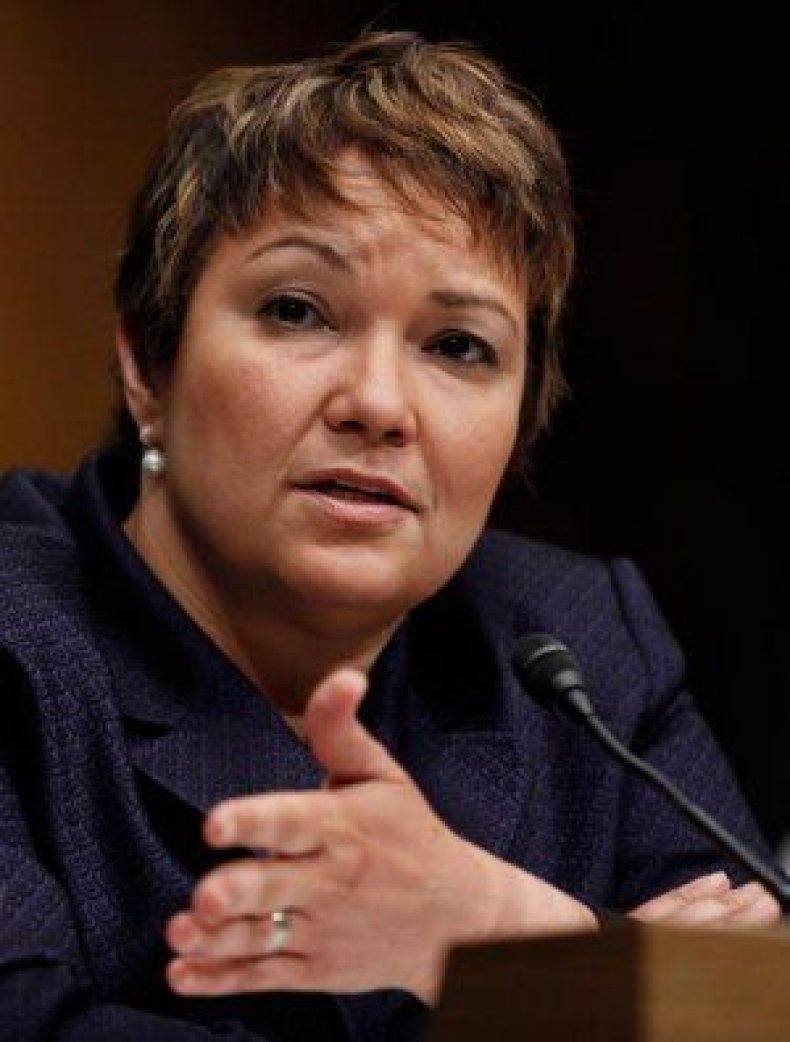 Lisa Jackson
Head of the Environmental Protection Agency
If everyone's angry about the oil, then who's left to be angry about the chemical dispersants being used to break up the slick? That's where the EPA administrator has come in. By demanding that BP use a less toxic dispersant, she's assuring that the administration can claim it raised a red flag about the toxicity of BP's chosen chemical should it eventually become a problem.
She's become more aggressive in recent days: ProPublica reported that the EPA is considering serious sanctions against BP. Jackson's not willing do the go-along-to-get-along routine when it comes to the company. Asked if BP was a responsible economic steward, she told Fox News: "I don't see how I can make that judgment about a company that's having what could well be the biggest environmental disaster this country has ever seen. I mean, it is too soon to write what it was, but certainly as it unfolds, I don't think anybody could call them a steward that's responsible when oil is leaking into the gulf the way it is right now."
Bobby Jindal
Governor of Louisiana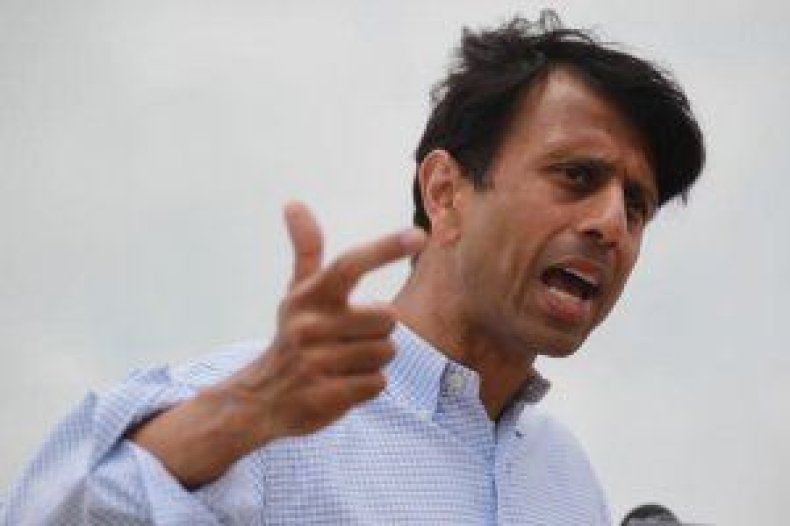 Jindal is a politician happy to use the oil spill as a chance to show off his leadership skills and rail against the Obama administration. Normally a small-government guy, he's been talking a lot about how "we need to make the federal government accountable" —and he's frustrated by the feds' slow response to his plan to build sandbars to protect the wetlands. (He's decided to go ahead without their OK.) But don't mistake his anger as simple political theater: Jindal is an ardent protector of the wetlands, having increased protection funding since his tenure as governor began. He's also not afraid to blast BP, despite the fact that Louisiana's economy is still reliant on the oil industry. To put it bluntly: Jindal is pissed, he's fighting to save his already battered state, and he's not pulling many punches along the way. "The governor has said [in] private exactly what he has said publicly, that the response to date is incomplete, and while BP is the responsible party, the federal government needs to ensure that they are indeed held accountable and responsible," Jindal's spokesman, Kyle Plotkin, told Politico.
Mary E. Landry
Federal on-scene coordinator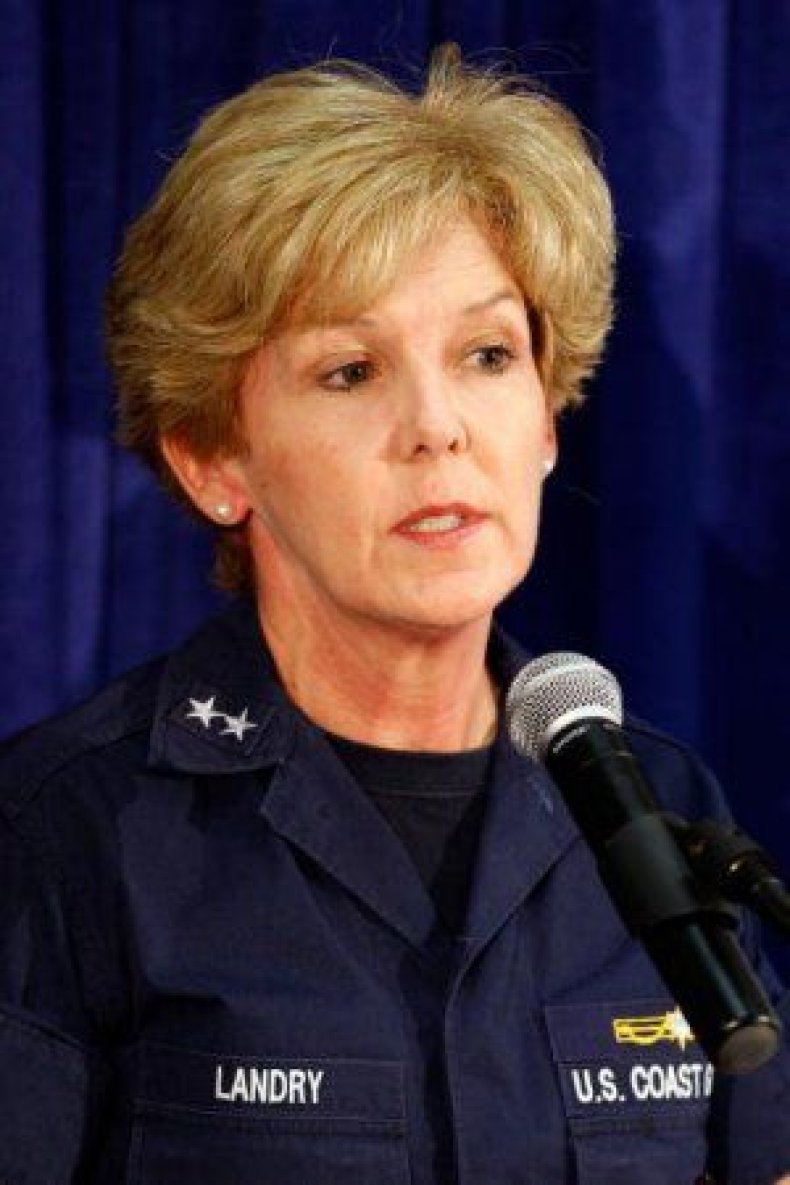 Landry's done this before—she oversaw the 2003 spill in Buzzards Bay, Texas. Then, as now, her initial reports of the spill total were way off. Landry, a Coast Guard rear admiral, has gone from taking reporters' questions at the White House to giving reporters tours of the damage, but there are also reports that the Coast Guard is keeping reporters and photographers from getting a full picture - and doing so at the behest of BP. (The Coast Guard says they are accommodating as many media requests as they can; Landry hasn't commented).
She's careful not to alienate BP, which is still responsible for cleaning up this mess, but that doesn't mean she won't stand up to it. For the most part, she'll echo what BP COO Doug Suttles has to say (like BP's argument that there is no need to determine the well's flow rate because it would have no impact on the response effort)—but she has challenged Suttles and BP a number of times. Once, she felt that BP was not adequately deploying containment resources in one of the Louisiana parishes, so she stepped in. Also, she refuted Suttles's recent attempt to argue that BP was already being entirely transparent. She's careful not to overpromise or overestimate, which often means erring in favor of BP. But when BP itself goes beyond the facts, she'll call the company on it.
Ian MacDonald
Professor of oceanography at Florida State University
MacDonald is one of the most vocal advocates for better science in fighting the spill, and wrote an op-ed for The New York Times arguing that until we know how much oil is really gushing into the gulf, we can't accurately plan to stop it—a criticism of BP and the government, who say that knowing the exact extent is just trivia..
He's gone after BP for underselling the amount of oil being leaked into the gulf, and from a very early date, speculated that the spill was bigger than advertised. His earlier prediction of 25,000 barrels a day looked prescient the more that was revealed about the spill. But as more information has come out, MacDonald has revised his estimate from 40,000 to 100,000 barrels a day (as seen in this May 25 clip). Although he's a vocal critic of BP, he's also the go-to source for journalists looking for an explanation of the spill's effect. The fact that he's one of the experts most likely to make dire, worst-case predictions makes for good copy, and he's keeping as close an eye on this spill as anyone. If he starts saying things are looking up, believe that they are.
Janet Napolitano
Homeland Security secretary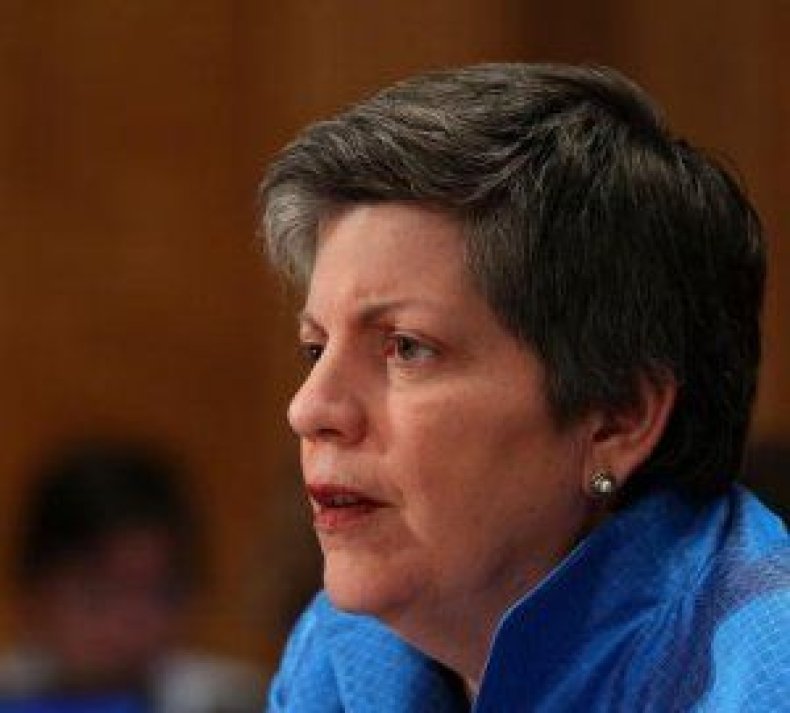 Napolitano came out early to declare the spill one of "national significance." But despite shaking her finger at BP and promising the spill will be cleaned up, there's little for her to say, except that the administration has been engaged with the response since "day one." She's in the position of having to protect the Obama administration from charges of inactivity, to put pressure on BP without alienating it, and to assuage an angry public. Expect platitudes, politics, and very measured statements.
Ed Overton
Professor emeritus of environmental science at Louisiana State University
When journalists need a science guy to explain what's going on, Overton (seen above in a May 7 video) is at the top of the list. He's an expert in chemistry, environmental toxicology, and hazardous chemical spills, and he's a moderate voice in the fray. He's shown neither a loyalty to the industry nor an environmentalist streak, but his analysis is limited in part by what information is made publicly available. He's a voice of reason among people underselling the damage or predicting the worst, but, through no fault of his own, his take changes as BP and the Coast Guard provide more information.
Ken Salazar
Interior secretary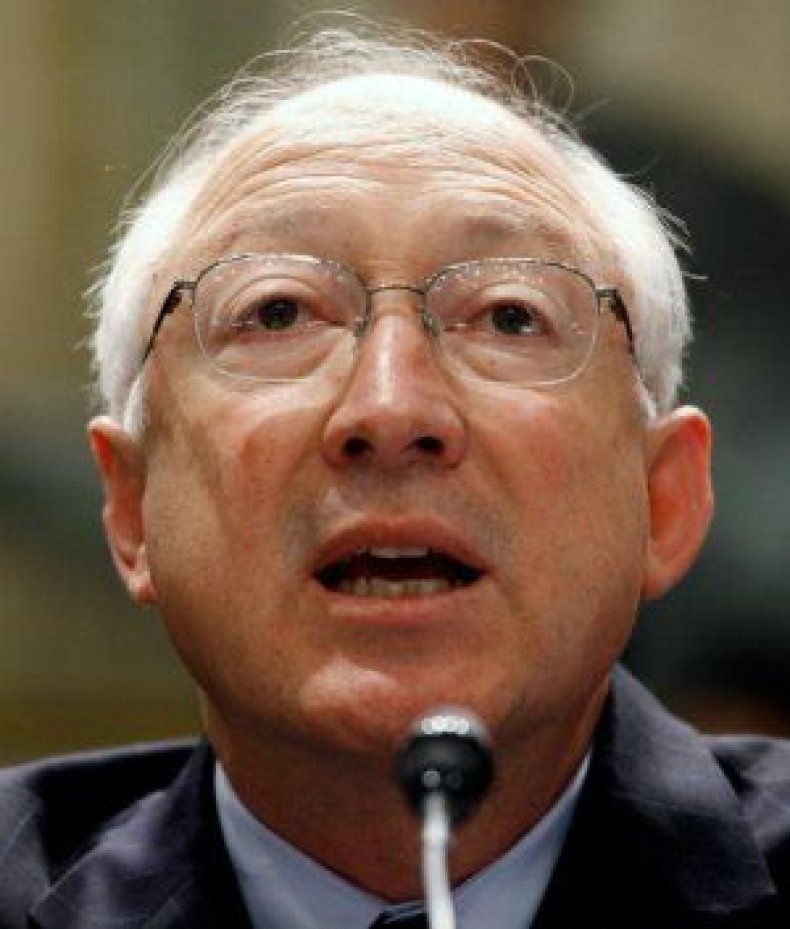 Salazar was quick to respond to Obama's criticism that the Minerals Management Service, which is part of the Interior Department, is too cozy with the oil industry. He divided the organization into three parts, the better to provide checks and balances, but the news that MMS employees were reportedly watching porn and accepting gifts from oil companies on the government dime hasn't helped his job security. Nor has the outrage from environmentalists, who once tentatively supported him. He's had some flare ups recently, threatening to push BP out of the way, but has retreated from that position, admitting that BP has the tools needed to get the job done. But if the top kill fails, expect the gloves to come off. He's on the defensive—both as a guy defending his job and as a spokesperson for the government.
Doug Suttles
Chief operating officer of BP exploration and production
Suttles is one of the primary sources for news about BP's response operations, and has been visible since the beginning (this clip is from late April). He makes himself accessible to the media and always takes questions, but he manages to dodge questions whenever he's asked about troublesome and controversial issues, such as the need to determine the well's flow rate or who is at fault. Suttles is one of the public faces of BP and wants to avoid admitting anything that could further damage the company's image. Still, since BP is directing the response effort, he's the main source for what's going on. Listen for the status updates, not the spin,
Additional reporting by Chelsea Jack, Daniel Stone, and Ian Yarett