Gulf-Redevelopment Money Has Helped Oil Companies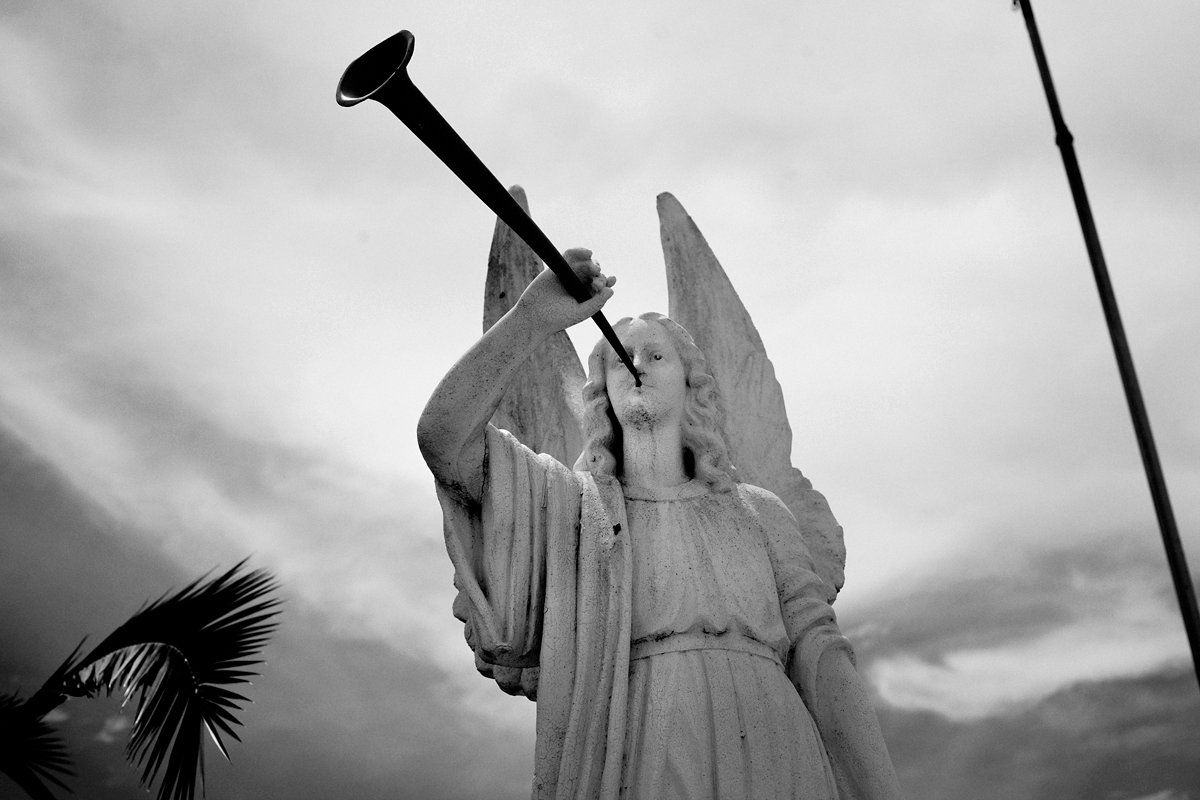 Standing in a generator-lit French Quarter square 17 days after Hurricane Katrina, President George W. Bush ended his first major prime-time address in the post-catastrophe city with a call for reinvestment in the battered region. Speaking in a dark, mostly empty New Orleans, he described a business-incentive program that would lure people and commerce back to devastated Gulf Opportunity Zones in Alabama, Louisiana, and Mississippi. Within these GO Zones (also known as disaster areas), subsidies would "create jobs, and loan guarantees for small businesses, including minority-owned enterprises, to get them up and running again," Bush told an audience still wide-eyed from endless newsreels of poor black people stranded on waterlogged rooftops.
The GO Zone program's largesse included $323 million in tax credits for affordable-housing construction, significant tax deductions for real-estate investors, and billions in tax-free bonds for private development. Louisiana, which had suffered the most damage, received the lion's share of the bonds: $7.9 billion out of an available $14.9 billion.
For battered and broke New Orleans, the untaxed borrowing was to be the cash infusion needed to attract developers facing sky-high insurance costs and a risky, uncertain market. "This was the money that was supposed to get people rebuilding our housing, our hotels, our stores," said Jimmie Thorns, a New Orleans real-estate appraiser who, until 2008, headed the city-appointed board responsible for approving all local bond allocations.
But five years after Congress passed the Gulf Opportunity Zone Act of 2005, more of the tax-free benefits have gone to the state's powerful oil industry than to development in hard-hit areas. New Orleans has so far received a total of $55 million in bonds shared between eight projects—or less than 1 percent of the more than $5.9 billion issued statewide. None of the bonds issued for New Orleans projects went to development in hard-hit and still-struggling areas like the Lower Ninth Ward.
Instead, the federal largesse has been poured into oil companies operating far from New Orleans. Since Congress's unanimous approval of the GO Zone Act, Louisiana officials have issued nearly $1.7 billion in tax-free bonds—about one third of the total issued—for projects that contribute to the production of oil. Preliminary approval has been secured to tap millions more.
The money issued for oil infrastructure includes $1 billion for the expansion of a Marathon Oil refinery in an area that wasn't severely damaged by the 2005 storms; $120 million for an offshore tank storage facility; and $75 million in bonds issued for improvements to an existing ExxonMobil refinery and chemical plant in Baton Rouge, according to Louisiana Bond Commission records. And on Sept. 15—exactly five years after Bush stood in a storm-battered Jackson Square and explained how the GO Zone bonds would help New Orleans—the state commission is slated to issue ExxonMobil another $300 million in untaxed loan money. The cash will pay for further improvements on the oil giant's Baton Rouge facility.
The $1.7 billion total doesn't even include a half-dozen other multimillion-dollar allocations for projects that indirectly serve the oil industry, such as shipyard expansions for companies that construct offshore rigs or pipelines that transport benzene, a carcinogen found in gasoline. A few renewable-energy projects, such as a refinery that will take animal fat from Tyson Foods' chicken plants and convert it into fuel, do appear on the recipient list. But the vast majority of the projects support the industries that have historically dominated the local economy and given the 85-mile, refinery-dotted stretch of the Mississippi River from Baton Rouge to New Orleans a dark nickname: cancer alley.
The irony of so much recovery money going to an industry responsible for the state's latest catastrophe—the BP oil spill—isn't lost on policy analysts in Washington. "The money could be better spent bringing in businesses and investment that adds to the region's resilience, rather than detracts from it," says Oxfam America senior policy adviser Jeffrey Buchanan.
Taking into account all the bonds, tax credits, and other benefits extended to businesses throughout the GO Zone regions of Alabama, Mississippi, and Louisiana, the package is expected to cost the country about $9 billion in federal revenue by 2015, according to the U.S. Government Accountability Office. But while the cost of the tax breaks can be quantified, assessing the return on our investment is more difficult.
GO Zone states tended to issue bonds on a "first-come, first-served basis," reported the Government Accountability Office in 2008. The result? Real-estate investors who bought luxury condos near the University of Alabama football stadium won big in Tuscaloosa because they were able to take advantage of an incentive that allowed anyone buying property within a GO Zone, even a condo, to take accelerated depreciation (a front-loaded tax credit) on purchases. In Mississippi, beachfront vacation homes have come back bigger than before the storm thanks to the incentive for real-estate investors. Meanwhile, affordable housing for the people who work in the region's tourism industry continues to lag, as nonprofit developers struggle to sell the act's low-income-housing tax credits in a recessionary market. Analysts say the federal government should have directed resources toward fulfilling specific recovery goals, rather than letting states draw down the money according to market whims.
"If you do want to be assured that the money is going to have some social benefit, you have to do more due diligence," says Jordan Eizenga, an economic-policy analyst for the Center for American Progress. "You have to work harder to find private investors willing to take on the high-risk premiums of building somewhere like the Lower Ninth Ward."
At a recent community meeting at a hangar-like Pentecostal church near an abandoned hospital in eastern New Orleans, residents asked Mayor Mitch Landrieu why they still had to travel miles outside their neighborhood to find a grocery store or a doctor. Landrieu said he was doing his best to get projects moving again. He is talking to Walmart about returning to a store that never reopened after Katrina. He knows people want a Target and, of course, medical facilities. The problem, he said, is that communities "were promised more than there is money to do." Debbie Gordon, a community activist in a predominantly black section of the city, went to the meeting to ask the mayor to put more resources toward the rebuilding of the hospital. "I know we don't have as much money as we would like, but isn't there a way to keep pushing?" she asked. "Without a hospital or anyplace to shop, our community feels more like a stop zone than a 'GO Zone.' "
Ariella Cohen is a journalist in New Orleans. In 2009 she cofounded the city's first nonprofit investigative news Web site. You can find more of her reporting on the recovery and rebuilding of New Orleans at thelensnola.org.
This article is part of NEWSWEEK's series on the fifth anniversary of Hurricane Katrina. Click here for all our coverage.