Chewed Gum Leads to DJ's Arrest in Connection With 1992 Murder of Sixth-Grade Teacher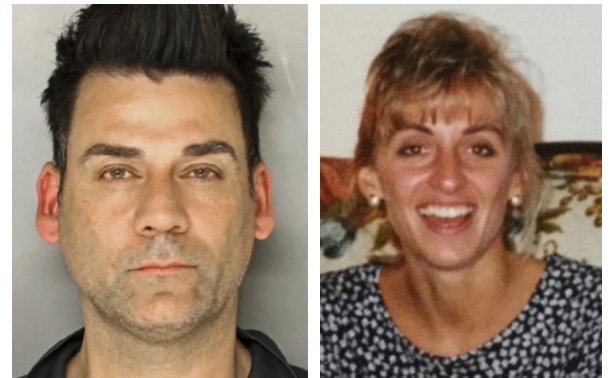 Entertainer DJ Freez, legally known as Raymond Charles Rowe, was charged on Monday with the strangling of sixth-grade teacher Christy Mirack in 1992 in Pennsylvania. Mirack was beaten and raped in her Lancaster County home. Rowe has only been charged with strangling.
Last month, state police recovered a used water bottle and chewed gum with Rowe's DNA from a school event in Lancaster where he was performing. The genetic sample was necessary to close the case and matched DNA found at the crime scene.
Law enforcement officials involved in the case worked with Parabon NanoLabs, a company based in Virginia, which helped test the genetic material, as early as May 2018. According to Lancaster District Attorney spokesperson Brett Hambright, the program uses genetic samples to "create a composite visual of what they [the person providing the genetic sample] would look like."
"For our limited dealings with it, it proved huge. We would not have had this individual charged at this point without it," said Hambright.
In the original investigation of the case, which went cold for 26 years, Rowe was not considered a suspect. The 49-year-old entertainer was a regular at community events with kids and was featured, on occasion, on local New York stations. Competitors went on the record in shock about his being tied to the crime in a report by the Associated Press. On Facebook, representatives of MJ Entertainment LLC said: "In light of the tragic events in regards to DJ Freez. Please email us at mjmirrorentertainment@gmail.com or message us directly on Facebook at MJ Entertainment LLC and we will help to make sure your day happens. We are in no way affiliated with Freez entertainment."
Hambright said the victim's family was "absolutely happy to hear" of Rowe's arrest and directly quoted the brother of the victim, who reportedly said finding the killer proved to be "a very bittersweet day." The Miracks didn't know until Monday about the results of the investigation but were aware the case had been reopened.
Rowe is currently being held without bond and is awaiting a trial on July 9.