Gun Advocate Groups Sue California Over Law Banning Sale of Guns to Adults Under 21
Gun advocate groups have filed a federal lawsuit against the State of California to challenge a law that bans the sale of certain firearms to adults under the age of 21.
Calguns Foundation and Firearms Policy Coalition were listed on the lawsuit filed in San Diego on Monday. The lawsuit targets a California law that went into effect this year banning the sale of long guns — shotguns and rifles — to adults who are not yet 21.
John W. Dillon is the attorney representing the groups, and he says buying and owning guns is a Second Amendment right, as long as the individual is an adult of age 18 or older.
"Once individuals turn eighteen, they are adults in the eyes of the law," Dillon told the Los Angeles Times. "Law-abiding adults are entitled to fully exercise all of their fundamental rights, including their Second Amendment right to keep and bear arms for all lawful purposes, not just hunting or sport."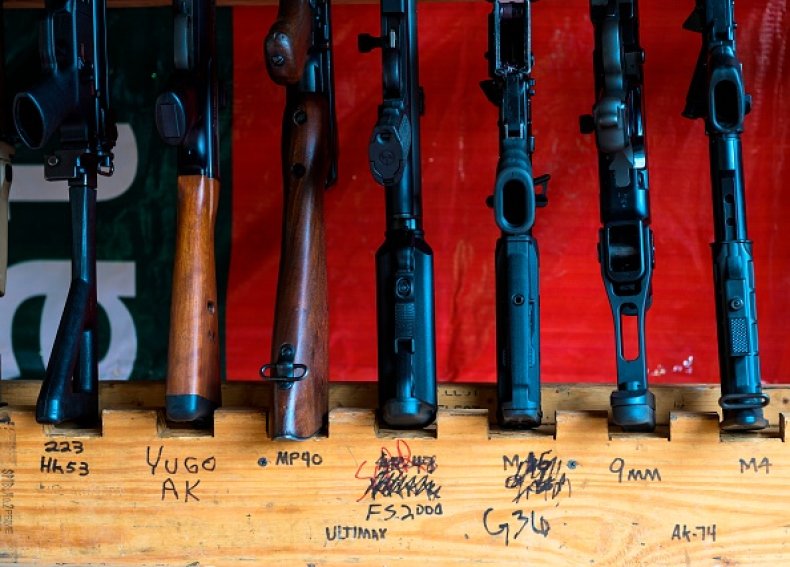 The bill was introduced by California state Sen. Anthony Portantino in 2018 following a killing spree that took 17 lives at Marjorie Stoneman Douglas High School in Parkland, Florida. The suspect, 19-year-old Nikolas Cruz, allegedly fired 60 rounds from an AR-15.
Portantino said when he filed the bill that younger people were purchasing more guns, and that he felt his state should lead the way when "Washington refuses."
"Like most Americans, I was horrified by recent events in Florida," Portantino said at the time. "As a father of a high school sophomore, I can't stop thinking about the unnecessary nightmare that this tragedy caused for the affected families. I feel it is imperative that California leads when Washington refuses to act."
Firearms Policy Coalition president Brandon Combs said the Second Amendment is not a "second-class right," and that those 18 or older who have no felony convictions should be able to purchase a firearm.
"The Second Amendment is not a second-class right and adults over the age of eighteen but under twenty-one are not second-class people," Combs said.
The lawsuit filed Monday coincides with a new California state law that went into effect regarding background checks to purchase ammunition. The state's Department of Justice — which oversees the checks — said things went smoothly on Monday. But Chuck Michel, an attorney who represents gun owners, does not agree it went well.
"On day one of the new ammunition background check system, the problems are worse than even we anticipated," Michel said. "The process takes about a half hour per customer instead of the promised two minutes."