Gun Attacks: France Is Stripping Suspected Jihadis of Their Guns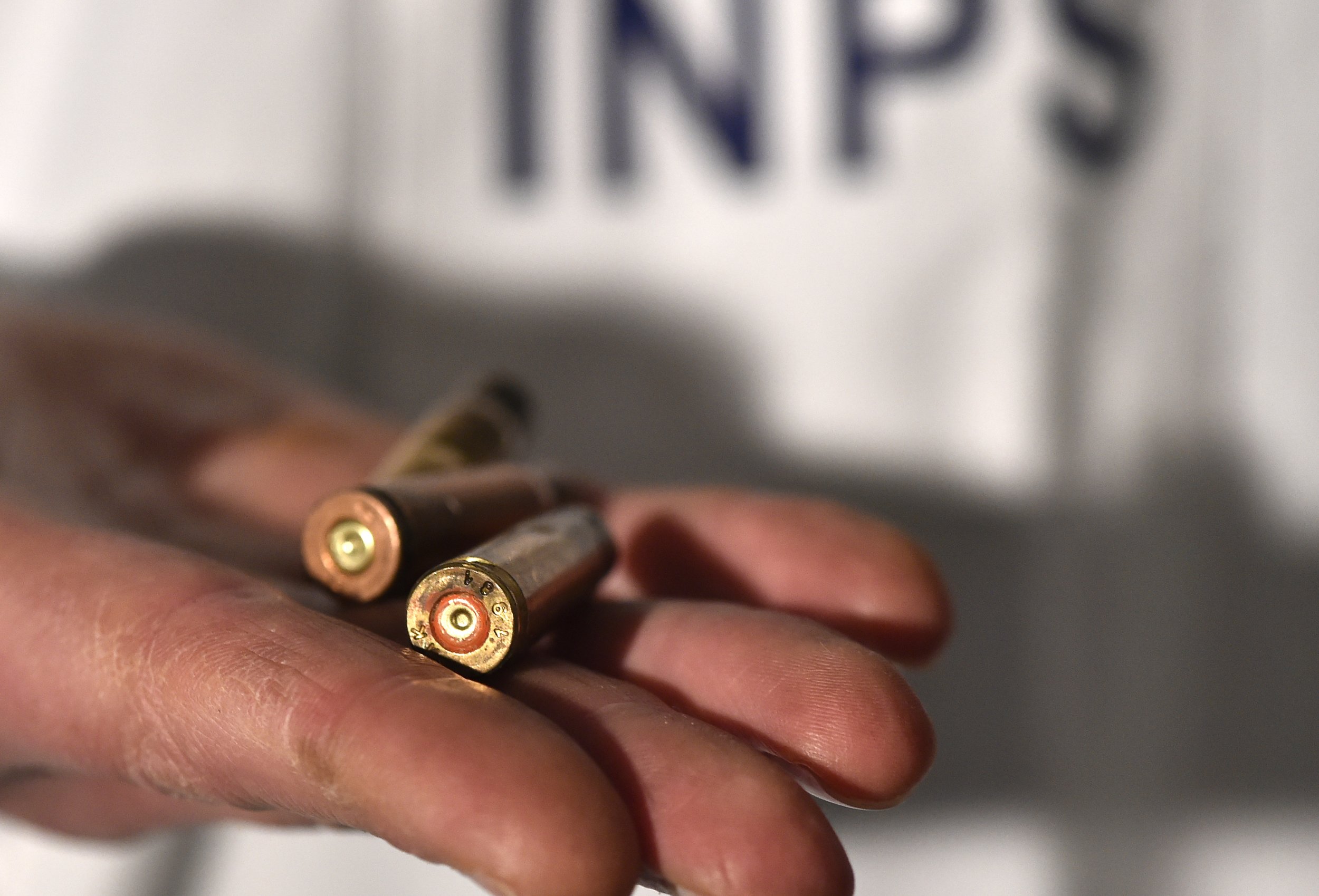 French authorities are seizing weapons from around 100 people they believe have the potential to become radical Islamist militants, the French government said Thursday.
Interior Minister Gérard Collomb announced the decision in an interview with French broadcaster CNews, Reuters reported.
"We traced about a hundred.... We're sizing up the situation and taking the weapons away," he said.
The comments came ahead of a parliamentary vote on an extension of police power to deal with extremist threats.
Authorities made the decision after new information came to light about a 31-year-old man who shot dead a police officer and rammed his car into a police van on April 20, 2017, on Paris's Champs-Elysées, where it burst into flames, killing him.
Prosecutors revealed that the man, who pledged allegiance to the Islamic State militant group (ISIS), had joined a gun club, where he trained with weapons.
Police found weapons in the man's vehicle after the attack; he had an array of guns and a permit that allowed him to acquire them, even though French security services had put him on the list of those most susceptible to violent jihadism. The discovery led to fears that there are dozens of other radical Islamists in possession of potentially lethal arms.
France has what is known as a "Fiche S" list, which documents thousands of suspected radical Islamists, some of whom are under varying levels of surveillance. Former Prime Minister Manuel Valls said in September 2016 that there are 15,000 individuals on the radar of the police and secret services who are either already radicalized or in the process of being radicalized.
Collomb added that French authorities had thwarted seven attacks so far in 2017. Several plots have still been executed successfully, with lone attackers striking on several occasions—including on the Champs-Elysées in April.
June saw two attacks: a hammer attack outside Paris's famous Notre-Dame Cathedral, and a car-ramming attack on a police van on the Champs-Elysees. Neither incident resulted in fatalities.
France remains in a state of emergency after a series of deadly attacks by jihadis across the country since January 2015. In November 2015, an ISIS cell killed 130 people in a series of coordinated assaults across Paris.