This Gun Bill Would Mean States Can't Stop People From Carrying Firearms Without a Permit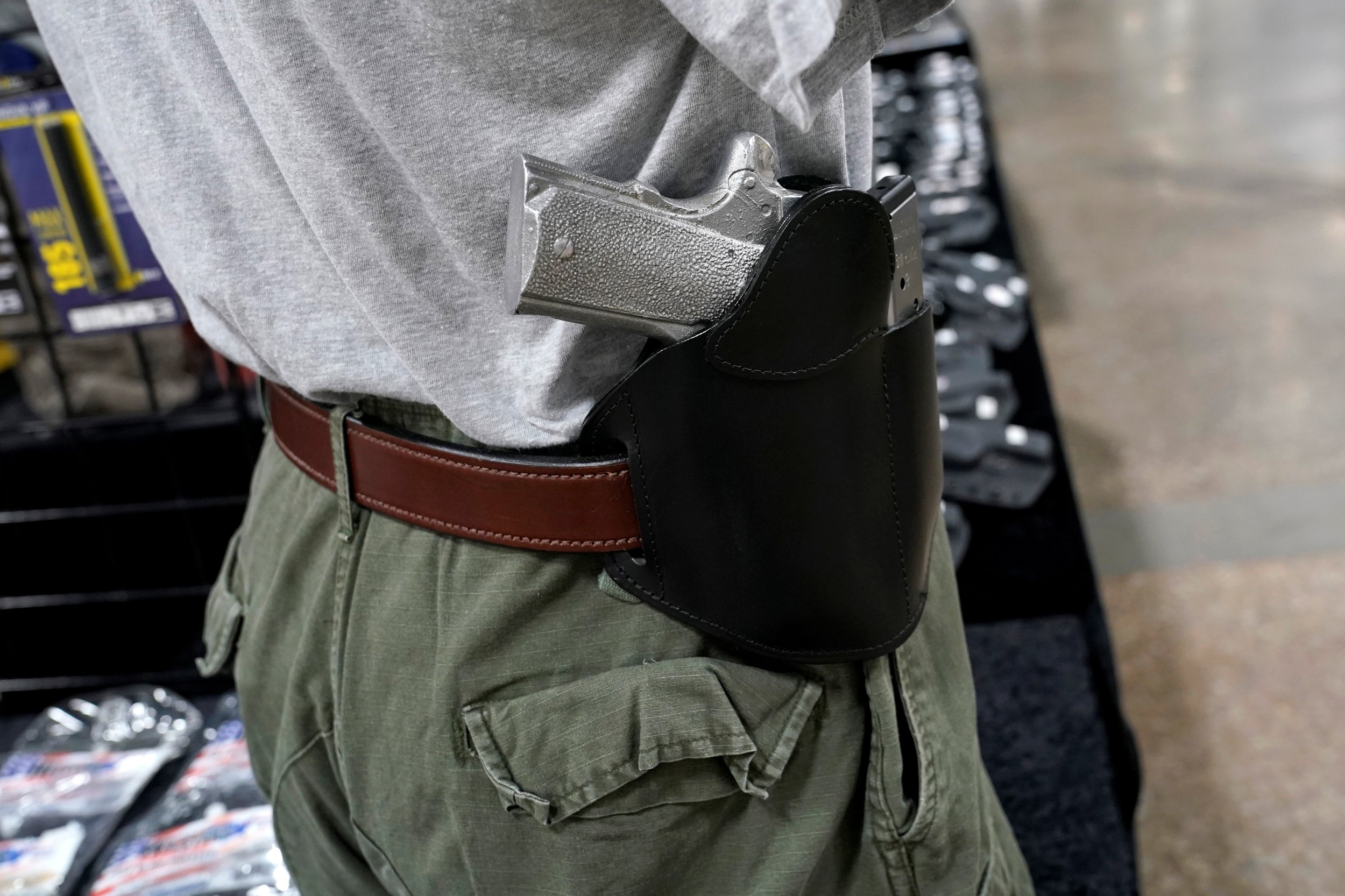 UPDATED | An NRA-backed bill working its way through Congress could drastically decrease the power states have to determine who can carry guns in their borders—leaving states with strict gun laws open to carriers without gun training.
The NRA, a gun-rights lobbying organization, is pressuring Congress to approve national reciprocity for state-level gun rights—a move that would allow people who legally own a gun in their home state to carry that gun in every U.S. state. That means a resident of a state with permitless carry, would be legally able to enter California, among the strictest gun states, with that weapon.
Gun-carrying visitors would still need to follow the gun laws of the given state (for instance, whether or not guns are allowed in cars), but the concealed carry license would be recognized in all states, much like a driver's license—although no state allows driver's licenses to be provided without a test.
The NRA's public push for the national bill follows a trend of conservative-controlled statehouses steadily eliminating concealed carry license requirements, marking a sharp advance for gun-rights advocates in red states, as Democrats simultaneously lead the charge for gun safety in liberal-leaning blue states.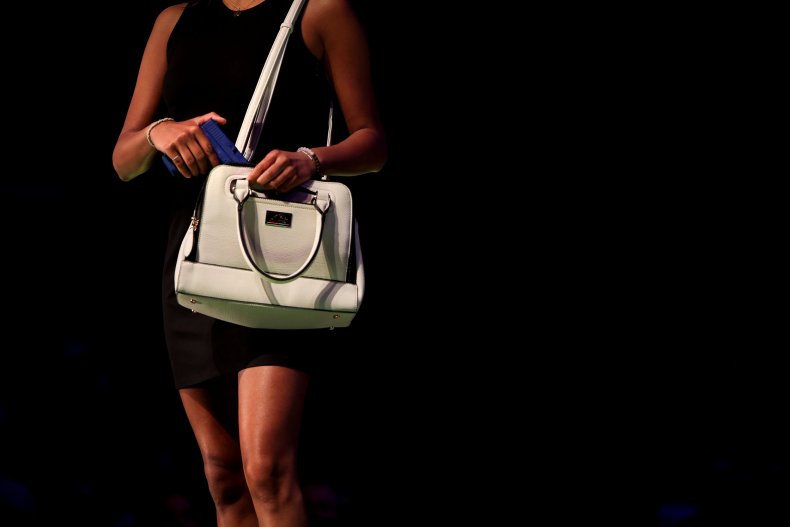 An analysis of 2017 and 2016 weapon legislation across the U.S. by Newsweek indicates that six states have passed permitless carry laws—also called constitutional carry—in the ast two legislative years, along with other widespread reductions in gun license requirements from Republican-led legislatures. There are 12 states in the U.S. that allow handguns to be carried without a permit or training to handle the weapons.
Champions of the law say the Second Amendment provides Americans with the right to bear arms—no permit necessary—and that permits and fees infringe on that. Adam Winkler, a constitutional law expert at the University of California, Los Angeles, tells Newsweek that no court has ever determined whether the Constitution's Second Amendment covers permitless carry, but says it's a common assumption as states repeal background checks and training requirements.
"It's part of this larger process of normalizing guns and limiting the state's ability to regulate guns," Winkler tells Newsweek. "This is a big trend. No one paid attention it, and now states with major population centers have permitless carry laws."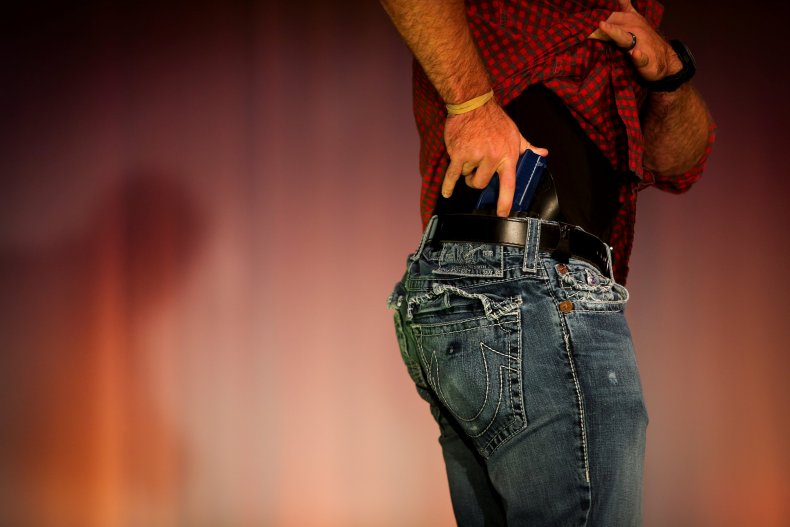 In these 12 states, the national debate over greater gun restrictions is becoming mostly irrelevant as state permit systems and training requirements are undermined.
"As people talk about expanding background checks for guns, these states are repealing those background checks," Winkler says.
The majority of states require background checks for all firearms when sold. The firearm background checks ensure that gun owners don't have criminal convictions, dishonorable discharge from the military or a formally declared mental illness. More than half of the U.S. states do not require live-fire training before receiving a concealed-carry permit, according to The Trace, a liberal-leaning gun news outlet.
The number of states allowing permitless carry could quickly increase—22 states considered such proposals in 2017. Their failure was in part due to lobbying campaigns from gun safety advocates, who have passed laws to expand background checks and required training in several states.
"The NRA may be winning legislative battles in places where they're always winning, but gun-safety advocates are winning in populous states like California," Allison Anderman, the managing attorney for the Law Center to Prevent Gun Violence, tells Newsweek. "We're making really significant progress."
The Associated Press reported that Republican-heavy Georgia, Kentucky, Tennessee and Utah failed to pass permitless carry laws in 2017, amid lobbying efforts from gun safety groups.
In Tennessee, the permitless carry bill failed for the third time. The bill's sponsor, Representative Micah Van Huss, tells Newsweek it's because Republicans in the statehouse believe people should go through training before carrying weapons. Van Huss doesn't agree; he says it isn't the job of lawmakers to tell citizens whether they know how to use a gun.
"[Permitless carry] is a movement of freedom across the nation, and I hope we get to be a part of it," says Van Huss. We won't get to be on the front end of it, but I hope we can still be part of it."
The New York Police Department posted on Twitter that concealed carry reciprocity is "dangerous" in New York City, which enforces some of the strictest firearm laws in the country. The state or populous city could, however, enact time and place restrictions on where people could lawfully carry.
The Trace reported that opponents of the reciprocity efforts argue that "allowing people from states with minimal licensing requirements to carry their concealed guns in any other state would impose the lowest common denominator nationally." The NRA responded to the idea on its website in June, posting, "What that argument fails to account for, however, is that criminals who carry unlawfully with evil intent have no standards whatsoever. These bills are not for them."
The NRA called on Congress Thursday to add regulations to semiautomatic rifles altered to increase the rate of fire, like the ones used in the Las Vegas shooting that killed 58 people and injured more than 500. In that statement, they also urged Congress to pass national right-to-carry reciprocity, which could make concealed carry without a license the norm in America.
One such bill by Representative Richard Hudson boasts 212 cosponsors, only three of which are Democrats. It was introduced in January and hasn't received the necessary approval from the House Judiciary Committee. A similar bill in the Senate by Senator John Cornyn has 38 Republican supporters and still needs to pass the Senate Judiciary committee. The NRA has now publicly thrown its weight behind the proposals but did not respond to multiple requests from Newsweek for comment.
"It's pretty disturbing, and most people don't realize it," says Winkler. "If you're not paying attention, then you may find your state passed it—or will."
This article was updated to include further comments and information on the bill from Representative Richard Hudson's office.
This Gun Bill Would Mean States Can't Stop People From Carrying Firearms Without a Permit | U.S.