After Mass Shootings: Republicans Boost Access to Guns, Democrats Do Little, Analysis Finds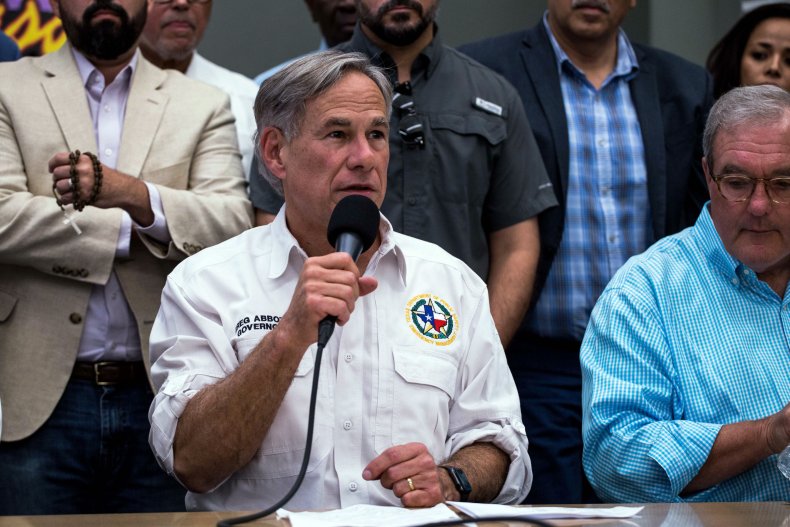 Mass shootings drive gun policy: that's the conclusion of a revised working paper from researchers at Harvard Business School and UCLA published last month.
Their analysis of a quarter-century of state-level gun legislation and mass shooting events found that, in the wake of a single gun-perpetrated massacre and its ensuing media coverage, the number of firearm bills introduced in a statehouse surges by 15 percent.
"Mass shootings could potentially lead to policy changes by focusing attention on gun violence, even if they do not provide new information regarding effective policy or change politicians' preferences," the paper assesses. "This effect is largest after shootings with the most fatalities and is greatest in the Republican-controlled legislatures."
Another key finding from the paper describes the type of legislation that is typically considered after mass shooting incidents. While federal lawmakers are routinely gridlocked when it comes to gun violence prevention work, statehouses are traditionally the laboratories for legislative action in this domain. And statewide gun policies can have outsize consequences.
After Democrats swept all three policymaking bodies of New Mexico's government during the 2018 midterms, for the first time in eight years, new gun control bills sailed through the legislature, including a measure expanding background checks to cover most private gun sales. Following the new policy, Walmart terminated its federal gun seller's permits for all its New Mexico locations, pulling out of the firearms market in the state. The retailer had complained about having to facilitate background checks for private sellers.
But New Mexico legislators appear to have bucked the larger trend identified by the Harvard and UCLA researchers. From 1989 to 2014, their paper found, mass shootings have had a remarkable and contrary effect: the number of gun-loosening measures enacted in their wake soars two-fold in states with Republican-controlled legislatures; when Democrats are in charge, there are no significant changes to statewide gun laws.
"Our finding that Republican-controlled states loosen restrictions on firearms following mass shootings is consistent with the literature's prediction that politicians in the majority tend to focus policymaking on issues they 'own' — i.e. those which they have a reputation for successfully handling in the interests of their constituents," the paper notes. "Using this definition, and at least during our sample period, Republicans do appear to have 'owned' the gun issue."
The findings also reveal a relationship between media coverage of mass shootings and resulting legislative action. Though mass shootings earn a disproportionate share of media coverage when compared with everyday gun violence, the attention bestowed by the media "is correlated with the number of gun bills introduced" in the year following a mass shooting.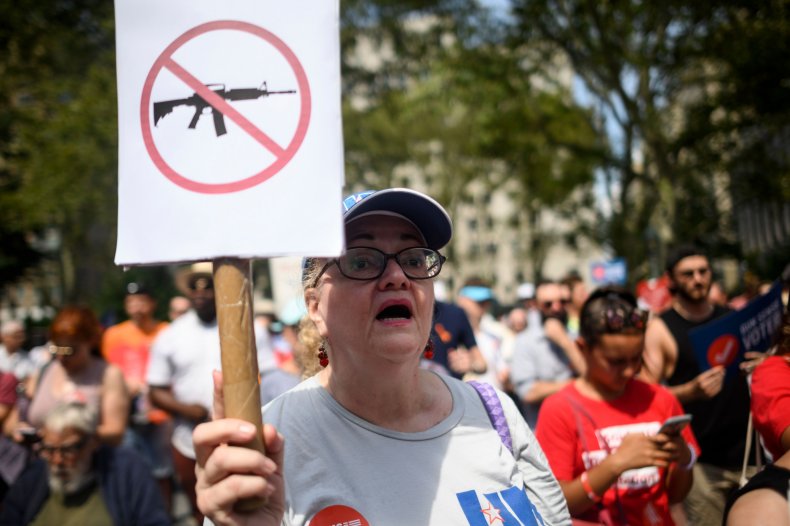 In Texas, for example, several new law expanding access to firearms went into effect this week in the wake of three high-profile mass shootings in August, two of which occurred in the state.
While the laws were devised and signed well before the shootings took place, they serve as a reminder of how many states are continuing to proceed with their prescribed agenda for gun reform as incidents of mass violence unfold around them. Even without the August shootings as preceding factors, Texas endured a mass shooting at Santa Fe High School in 2018 and a historically deadly mass shooting at a Sutherland Springs church in 2017.
In fact, a co-sponsor of a now-enacted measure expanding access to firearms in places of worship nodded to Sutherland Springs as a motivating factor for its passage.
"We have learned many times over that there is no such thing as a gun-free zone. Those with evil intentions will violate the law and carry out their heinous acts no matter what," Texas State Senator Donna Campbell said in a press release in January. "It makes no sense to disarm the good guys and leave law-abiding citizens defenseless where violent offenders break the law to do great harm."
While an analysis of history may suggest that Republican statehouses largely own the narrative around gun violence prevention, recent trends could pave the way towards a reversal of that state of affairs.
Since 2013, support for a nationwide assault weapons ban, such as was in effect for most of the 1990s, has steadily risen, peaking at 67 percent of registered voters in early 2018 and dropping slightly over the following year, according to Quinnipiac University's frequent public opinion surveys.
Support for purchaser licensing, which is the most (and perhaps only) effective way of screening gun buyers, rose five points in the last few months alone. And support for universal background checks remains an overwhelming consensus among the voting public, regularly surpassing 90 percent over the last few years.
As Congress reconvenes from its August recess, the prospect of gun control has moved to the top of the legislative agenda after a strong push from gun control advocates brought attention to bipartisan legislation which would tighten gun laws at the federal level. President Donald Trump has publicly and privately, according to reports, held various positions on the forthcoming gun control bills, alternately pledging the National Rifle Association his support and indicating he would back some moderate measures.