Gun Crime Figures Rise by 20 Percent in U.K., Children as Young as 10 Arrested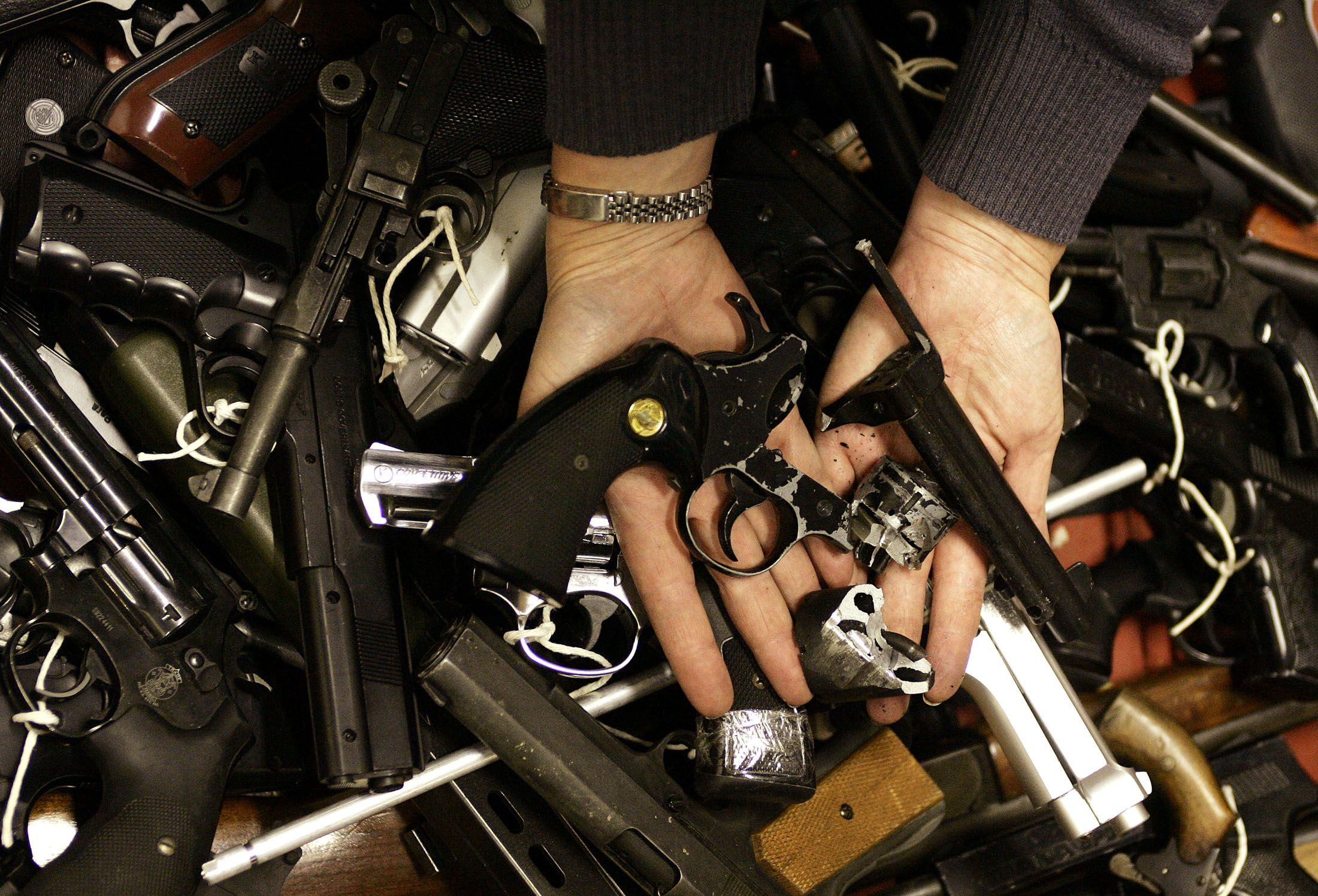 Children as young as 10 were among hundreds arrested over suspected gun crimes in the last three years, new data has revealed.
More than 1,500 children were questioned over alleged firearm offences between 2013 and January 2016, in cases involve weapons such as air rifles, imitation firearms, BB guns and Tasers. The number of arrests rose by 20 percent last year, the Press Association said.
Among the figures, the Metropolitan Police in London made 679 arrests, while seven children aged under 11 were held in Nottinghamshire, East Midlands.
The data, obtained under the Freedom of Information Act, showed 1,549 children were arrested for suspected crimes involving firearms, air weapons or imitation guns. A total of 506 charges were brought by police.
Ian Cameron Swanston, whose brother Dorrie, 20, was shot dead in 1999, also said some young people carried guns for "status."
Mr Swanston, who is a counsellor and trustee of the U.K. charity Mothers Against Violence, said: "The more guns within the community, the more likely it is we will see younger children getting access to them.
"Gangs use children, they use their girlfriends. They use people who the police are unlikely to search.
"For some it's about status. Having a gun is seen as having power and people become fearful of you."
Relations between community groups and the authorities have been fractured by a cut in funding over recent years, which has left organizations like Families For Peace, in Birmingham, unable to continue working with young people.
Families for Peace began in 2001 following the fatal shooting of Corey Wayne, the son of Gleen Reid, the founder of the organization. But Ms Reid said without funding, she was unable to make a difference, and young people turned to crime.
A spokesman for the National Police Chiefs' Council said firearms offences in the U.K. accounted for less than 0.2 percent of total recorded crime.
"Forces across the country and community safety partnerships are working together to prevent young people getting involved in gangs and firearms," he said.
"This is a key piece of work for all agencies and communities in breaking the cycle of young people becoming involved in gangs and the associated criminality."