Gun Deaths in U.S. Twice as High Among African-Americans as Caucasians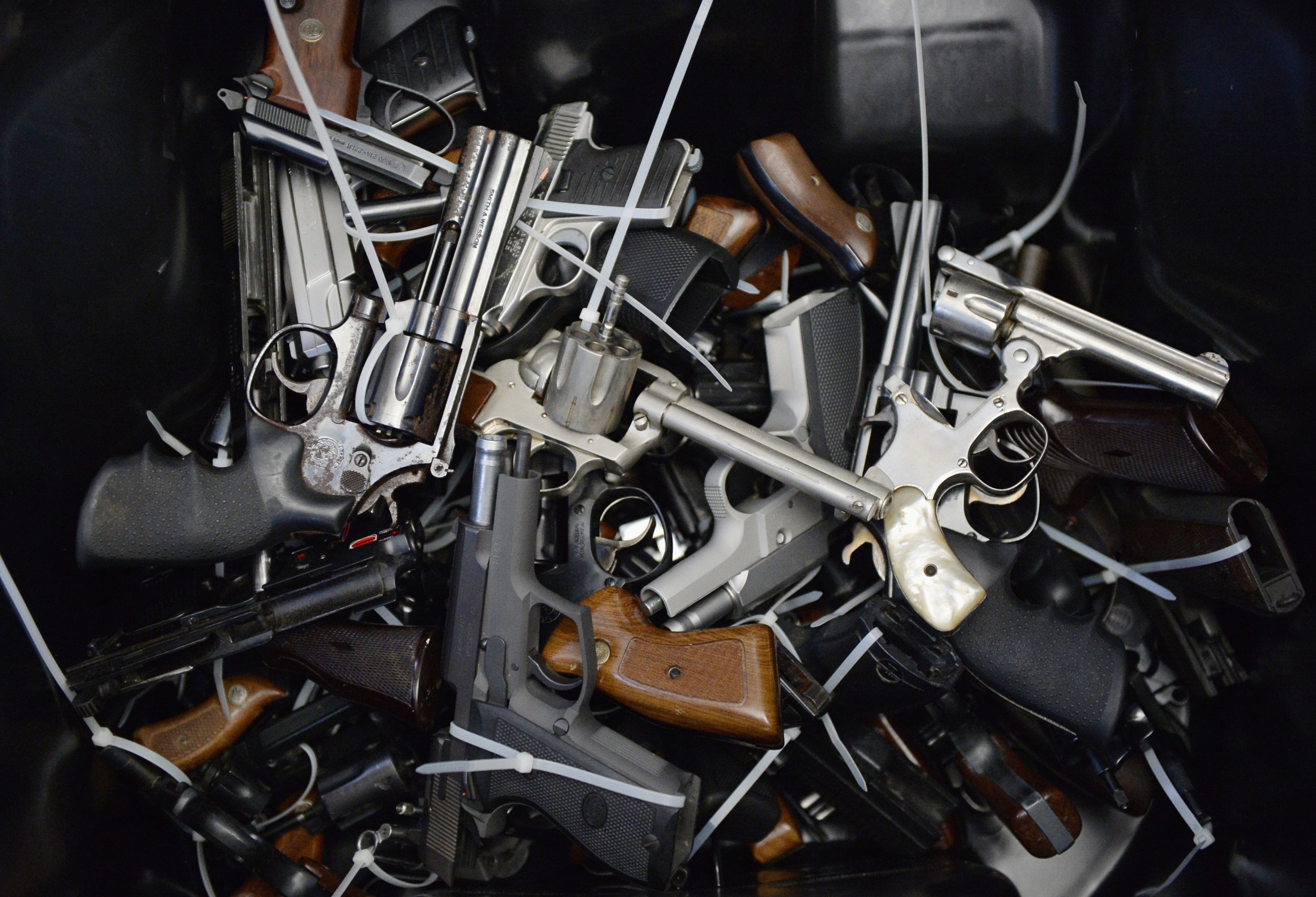 A report published in The BMJ last week revealed that in the United States firearm-related deaths are twice as high among African-Americans compared with whites. The Columbia University study is the first to not only correlate gun-related deaths to ethnicity but also to group the statistics into state-specific categories.
The researchers examined firearm-related fatalities within each individual state from 2000 to 2010. The report draws its data from the Injury Statistics Query and Reporting System, published by the U.S. Centers for Disease Control and Prevention. The study has firearm deaths from murder, unintentional shooting accidents and suicide—a total of 335,609 fatalities during that 11-year period. In a state-by-state comparison, the District of Columbia had the highest rate of gun deaths in the United States, with 21.71 people per 100,000 citizens, while Hawaii had the lowest, at 3.02 per 100,000 citizens.
Most troubling, though, was the rate difference between ethnicities: firearm-related fatality rates for African-Americans were twice as high as the reported rates for Caucasians. (Some good news: The fatality rates decreased among people of Hispanic descent, which the researchers suggest is due to low ownership rates or lack of access to firearms.)
But Michael Sierra-Arevalo, a sociology Ph.D. Candidate at Yale, tells Newsweek that the actual firearm fatality rate in the U.S. is probably much higher than that outlined by the study, although it's difficult to discern what the actual number is. Mostly, Sierra-Arevalo says, there is a serious lack of quantitative data on gun violence as a whole. Only broad estimates of firearm-related fatalities exist. In particular, virtually no data exist on police-perpetrated shootings. Urban and gang violence-related crimes, which make up the majority of gun deaths in the United States, are also vastly underreported, Sierra-Arevalo says.
Another problem with the state-by-state reporting in the BMJ study is that rates are skewed significantly within certain cities and counties. This makes state-based data misleading.
"Chicago has incredibly strict gun laws, so why is it so bad there? Because it's right across the border from some of the states with the laxest gun laws in the country," says Sierra-Arevalo. "You can literally walk across the state lines and buy a gun." Compare this with New York City, which also has strict gun laws but is neighbored by states with similarly staunch firearm regulations and has lower homicide rates than Illinois.
Another downside of the study is that it uses only data from reported firearm fatalities. It is unclear how many deaths go unreported per year in the U.S., but that data couldn't be included in the report because it simply does not exist. Sierra-Arevalo says this is partially due to misclassifications "running rampant" on death certificates and the states' varied standards on dealing with firearm-related fatalities.
He suggests that the first step to amending the firearm-related research gap is addressing the lack of good data. "There needs to be concerted efforts collecting the data and getting cooperation at the federal, state and local level," he says.
Speaking with Newsweek, lead researcher Bindu Kalesan agreed that the massive lack of data was an inevitable shortcoming of the study. Kalesan, a cardiologist, hopes that better data collection in the future will open new avenues to prevent gun violence.
There are some ways forward. Past research has indicated that there are patterns that could help better identify real gun violence numbers. For example, two Yale sociologists, Andrew Papachristos and Christopher Wilderman, led a 2013 study that found that gun violence is concentrated intraracially, among tight-knit social networks in urban areas.
The study linked social networks to fatal shootings in Chicago from 2006 to 2011. Results found that 6 percent of a high-risk, high-crime African-American community in Chicago was involved in 70 percent of the gun-related murders. Additionally, those within that 6 percent had a staggering 900 percent greater chance of being a victim of gun violence than an outsider, and 98 percent of Chicago gangs were linked to the homicide ring examined by researchers.
Understanding these patterns is essential to understanding how prevalent gun violence is in the United States. The U.S. also has the highest rates of gun-related deaths in the world, by far. The same study revealed that the U.S. had about 10.3 gun-related deaths per 100,000 people, while the country with the second-highest rate, Switzerland, had only 3.84 deaths per 100,000 people.
The United States has the highest rate of firearm ownership in the world, but the exact number of Americans who own guns is difficult for researchers to track down. According to a 2013 study by two U.S. cardiologists, there are 88 guns per 100 people in the nation, but a Pew Research Center survey from the same year concluded that 37 percent of Americans say they either possess a gun or someone in their household does. The authors of the BMJ study argue that tighter gun control could reduce gun deaths, but they also make the point that limiting firearm availability isn't the only thing that may help decrease rates of firearm-related deaths. They suggest that further research to analyze what catalyzes firearm violence and then implementing changes on a state level—as opposed to legislation attempting to address all the problems at once—could be the key to lowering gun-related deaths in the future.
3:55 p.m.: This article was amended to reflect a 2013 Pew Research Center survey reflecting self-reported gun ownership rates in the United States.