The NRA Will Break Its Silence and Participate in a Gun Debate on CNN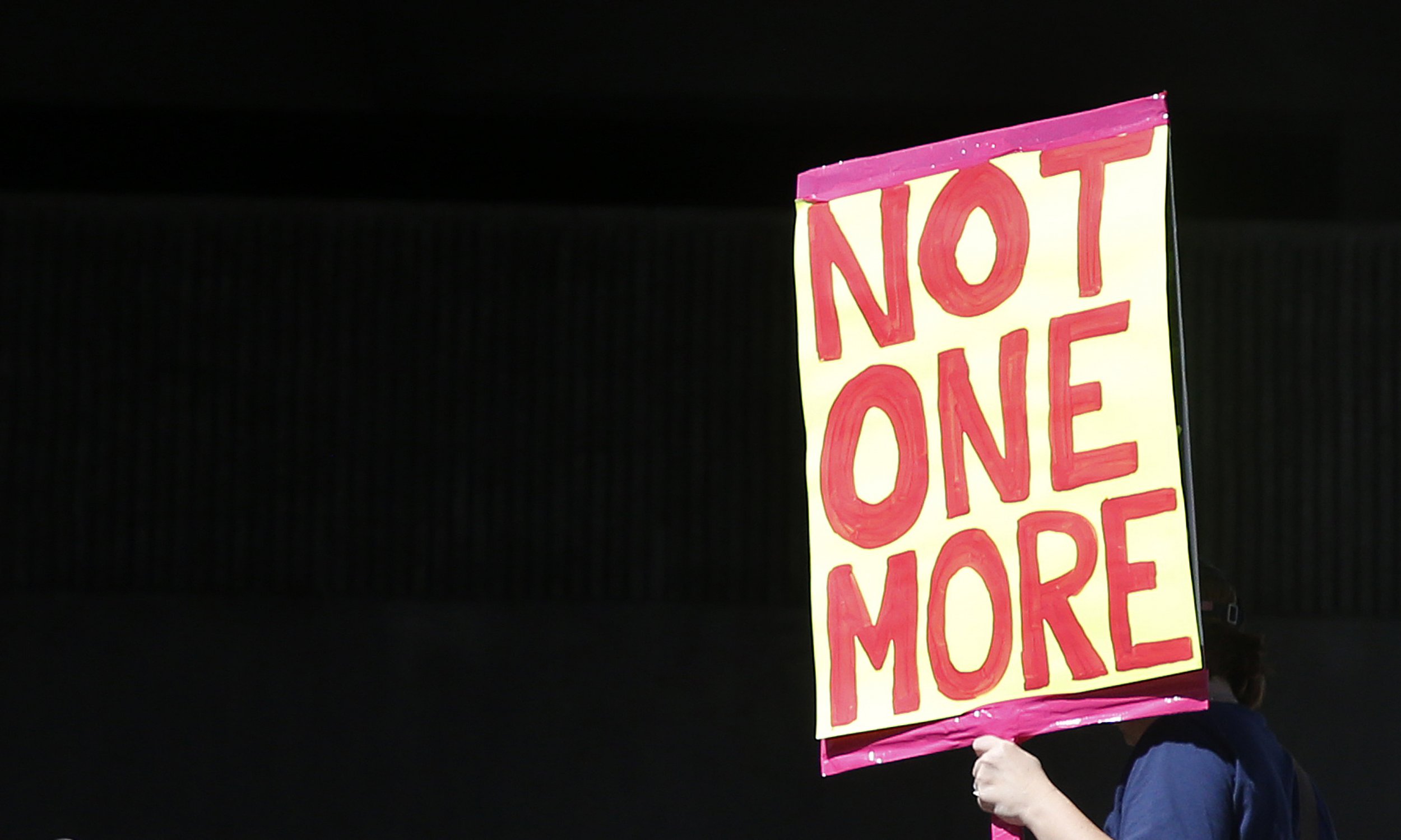 The National Rifle Association's Twitter account went dark for days after the school shooting in Parkland, Florida, but the group has since agreed to take part in a CNN town hall debate on gun control Wednesday night, a week after the horror.
The NRA didn't post a single tweet for six days after the shooting at Marjory Stoneman Douglas High School on February 14, when 19-year-old Nikolas Cruz gunned down teenagers, staff and faculty at the school.
Its last tweet was a Valentine's Day-themed post urging it's nearly half-million (at the time) followers to "buy your loved one a gun." The group had retweeted the post from Kimber Firearms, which later deleted it, an NRA spokeswoman told Newsweek at the time. The Twitter account, which has since gained several thousand more followers, then went dormant.
But the NRA's first tweet after nearly a week was not unlike its previous messages: Resolute devotion to the Second Amendment and its messaging. "An #ArmedCitizen was in the right place at the right time, saving a mother and her daughter! #2A #NRA," the tweet read.
On Wednesday, CNN announced the gun advocacy group would participate in the town hall debate titled, "Stand Up: The Students of Stoneman Douglas Demand Action." Dana Loesch, the NRA's national spokeswoman, will represent the organization.
The event will ]be an opportunity for the students, parents and Parkland community to confront its elected officials on national television. Senators Bill Nelson, a Democrat, and Marco Rubio, a Republican, as well as Representative Ted Deutch, a Democrat serving Florida's 22nd congressional district, which encompasses Parkland, will also participate.
RELATED: As Florida Shooting Unfolded, NRA Was Promoting 'Buy Your Loved One a Gun' Twitter Post
CNN reached out to President Donald Trump and Florida Governor Rick Scott, but both declined the invitations, it said.
The town hall comes as the movement for gun control gains steam, according to a new Quinnipiac University Poll, and the school's students have emerged as some of the most vocal and active advocates for stricter gun laws. Several students have called out specific politicians, including Trump, for the millions of dollars they've received in NRA support.
The gun group has given at least $3.3 million to Rubio during his career—either in spending for him or against his opponents. The group gave Nelson an "F" rating.
Jake Tapper will moderate the town hall, which airs at 9 p.m. ET.
Cruz has been charged with 17 counts of premeditated murder, one for each of the people killed. More than a dozen other victims were wounded as he allegedly opened fire at his former school with a legally purchased AR-15.