Gun Laws 2019: States Take Matters Into Their Own Hands As Experts Predict 'Stalemate' in Congress
Last year's historic wave of gun control activism coupled with the election of a Democratic-controlled House of Representatives seemed to bode well for potential legislative action, but experts predict that Congress will come to a "stalemate" over firearms regulation in 2019.
"I think we'll see activity, but I don't expect to see a lot of progress," Adam Winkler, a law professor at the University of California, Los Angeles, and author of Gunfight: The Battle Over the Right to Bear Arms in America, told Newsweek. "Stalemate—that'll be politics for the next year with a divided government."
Even so, Winkler added that "more than ever, gun reform is a top item on the agenda for many Democrats." It's also turned out to be a winning issue for the party as of late, especially during the 2018 midterm elections. Liberal candidates who had earned failing ratings from the National Rifle Association won big in swing states like Wisconsin and Virginia as well as in conservative strongholds like Kansas and South Carolina.
Policy experts predict that House Democrats will move on legislation to ban assault weapons and advance universal background checks, though both measures are likely to be blocked by Senate Republicans.
Assault weapons like AR-15 semi-automatic rifles were used in two of the most deadly mass shootings of 2018. The military-style weapon was used to kill 17 people at Marjory Stoneman Douglas High School in Parkland, Florida, and during a synagogue shooting in Pittsburgh, Pennsylvania, that killed 11 people.
Lapses in background checks allowed Devin Kelley to purchase multiple guns, including an AR-15 rifle, used to kill 26 people in a church in Texas in 2017. Kelley's history of domestic abuse, which included strangling his wife and fracturing her son's skull, would have barred him from legally purchasing guns but his criminal information was never entered into a federal background check database.
"Federal laws can and should be strengthened," Daniel Webster, director of the Johns Hopkins Center for Gun Policy and Research, told Newsweek. "There are a number of reasons why it will be hard to get these bills through the Senate, but I wouldn't say it's not at all possible."
Legislation that is likely to be more palatable to the Senate GOP, and which has become a clear trend in gun reform at the state level over the past decade, is that aimed at keeping firearms away from domestic violence abusers. In 2018, Pennsylvania, Louisiana, New York and California were some of the states that banned domestic abusers from owning guns. Webster said he could see that kind of law drawing bipartisan support in a divided federal government.
But perhaps what is most important for Democrats in terms of gun policy is not the legislation they introduce but rather what proposals they will be able to stop from becoming law now that they are the House majority.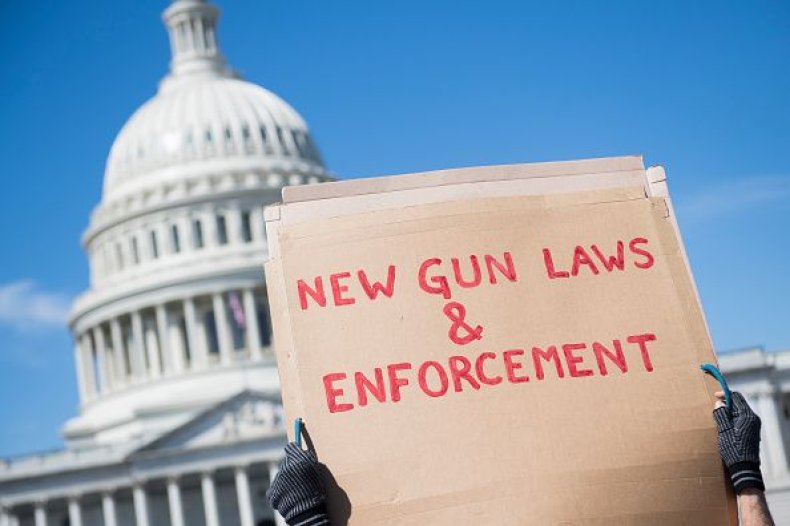 For example, House Democrats will be able to squash a concealed carry reciprocity bill that passed the chamber in the previous Congress but now has to be re-introduced to lawmakers. The bill, which would have allowed people with state-issued concealed carry licenses to conceal a handgun in any other state that has the same law, was co-authored by over 40 Republicans and heavily backed by the NRA.
"Sometimes there's a big victory in not losing something, and for gun control activists not losing on concealed carry was a huge win," Winkler said.
In fact, despite controlling all three branches of government, Republicans have been largely ineffective in passing significant protections for Second Amendment gun rights. The Trump administration's policy stance has mostly been to repeal the firearms regulations put into place by former President Barack Obama.
In 2018, the most high-profile piece of gun legislation was Donald Trump's December ban on bump stocks—an executive order that "disappointed" the NRA. The device makes it easier to fire rounds from a semi-automatic weapon. The gunman responsible for killing 58 people at a concert in 2017, the deadliest mass shooting in history, used bump stocks during the attack.
"When Donald Trump won the NRA was salivating," Winkler said. The pro-gun group donated over $30 million to the Trump campaign in 2016, spending more than it ever has on the election. "They thought they were going to get serious legislation passed. But the NRA is going to end the first half of Trump's term with the only thing adopted was a ban on bump stock," he added.
But the 2018 midterm elections, in particular, showed that the NRA is "not as strong as we thought it was," Webster said. "On the flip side, the advocacy for stronger gun reform laws is stronger than it used to be."
Despite the slow movement in Congress, increased gun control advocacy has caused state governments across the country to take steps in reducing gun violence.
After a mass shooting at a bar in Thousand Oaks in the fall of 2018, California enacted some of the most comprehensive gun laws in the country. As of January 1, the state has raised the minimum age to buy rifles and shotguns from 18 to 21 and anyone convicted of certain domestic violence charges will face a lifetime ban on gun ownership.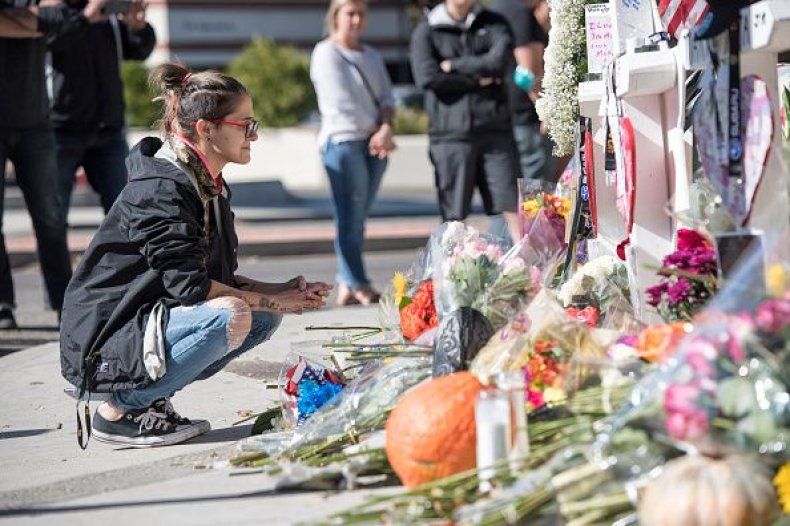 Washington also drove up the age minimum for gun ownership to 21 and implemented stricter background checks. The state will also now require gun purchasers to wait 10 days before they are allowed to get the weapon and to have completed a training course within the past five years.
Oregon lawmakers approved a new gun law referred to as closing the "boyfriend loophole." The law expands an existing bill that prevents partners from buying and keeping guns if they have been convicted of domestic violence or stalking. Previously, the law only applied to spouses.
In Illinois, state lawmakers signed a new law that creates a system for taking away guns from people identified as a potential risk to themselves or others. Either a family member or a police officer can start the gun removal process for those who exhibit warning signs. The law is known as the "Red Flag Bill." Other states like Connecticut, Indiana and Maryland have passed similar "red flag" laws.
"With a growing rate of advocacy for stronger measures, most of the important work is going to get done at the state level," Webster said of gun reform in 2019.