Concealed Carry Reciprocity Passes: Gun Laws May Get a Lot Looser Barely Two Months After Las Vegas Shooting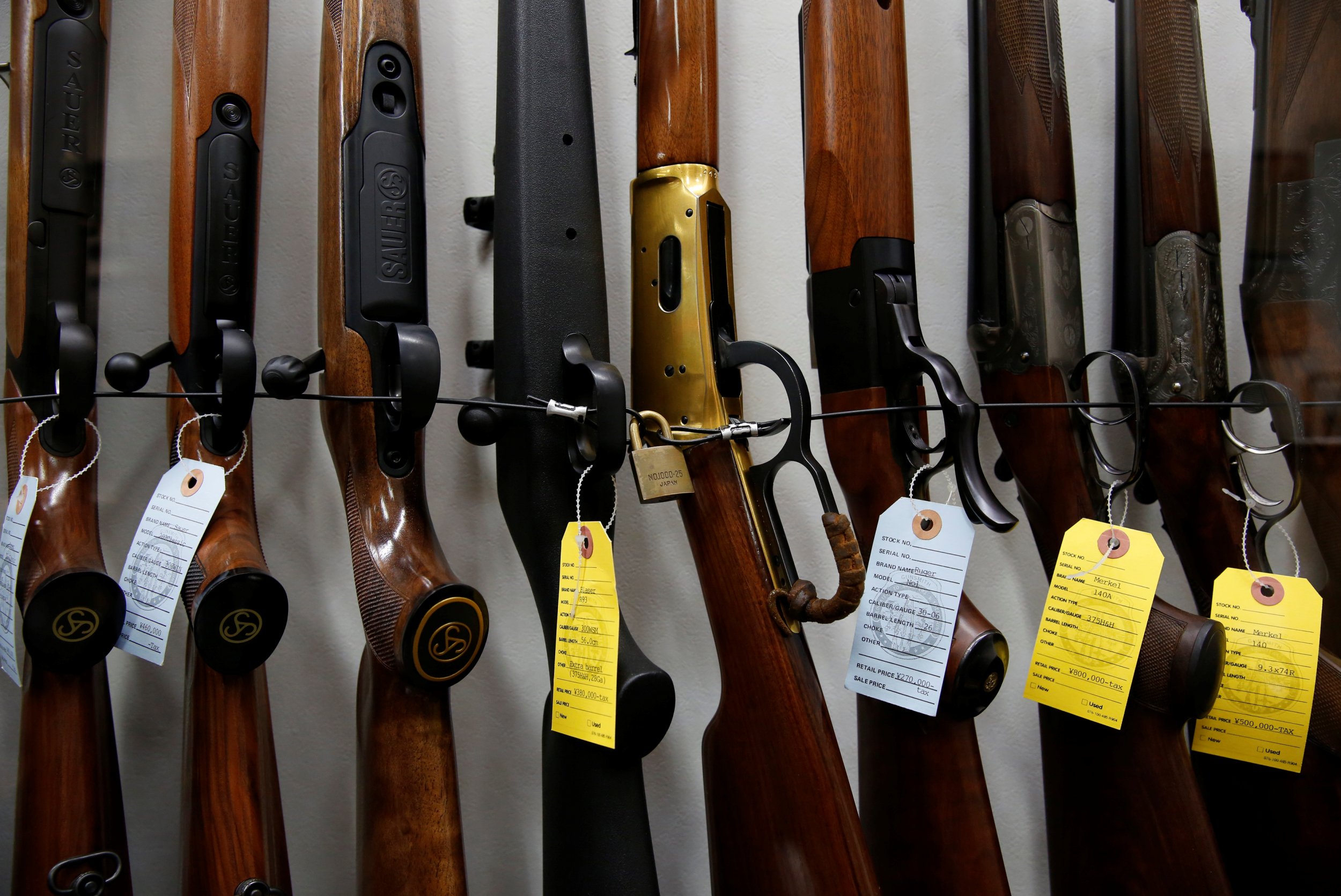 The House of Representatives just passed a bill in a 231-98 vote that would lower the bar for carrying concealed guns in the U.S.
H.R. 38, known as the Concealed Carry Reciprocity Act of 2017, requires states to recognize the concealed gun carry permits of visitors from other states. A resident of Kansas, for example, which lets people carry concealed guns without any permits, could travel with a gun to New York City, where gun laws are much stricter, if this bill passes the Senate and is signed into law.
The bill was combined with legislation to update the National Instant Criminal Background Check System, or NICS. With its 213 co-sponsors, the bill will move to the Senate next, where its passage is not as much of a certainty, experts say.
"From a public health perspective, this bill is a very bad idea," said Jon Vernick, co-director of the Johns Hopkins Center for Gun Policy and Research. "States that do today a better job of keeping especially high-risk people away from a concealed carry permit would have their law undermined by the law of weaker states."
Right now, there are three options for permits in states: may-issue states, which let local authorities decide who can have the permits; shall-issue states, which give permits to all who apply and pass background checks; or, in some states, no permit is required at all—like Wyoming, Kansas, Alaska, Vermont and West Virginia. Under H.R. 38, residents of those no-permit states could go to shall-issue states or may-issue states with concealed guns.
Proponents of the bill say it makes a patchwork regulation system much more streamlined. The National Rifle Association, which has called this bill its biggest legislative priority, said in a release, "Law-abiding citizens should be able to exercise their fundamental right to self-defense while traveling across state lines without fear of unknowingly breaking the law."
Opponents say that it takes away states' rights to regulate, and that the increase of guns will be a challenge for law enforcement. "The best available research we have demonstrates that making it easier to carry a concealed weapon in public increases violence," Vernick said.
The research he's talking about is that of Stanford professor John Donahue, who found that states that have adopted right-to-carry laws (shall-issue states) experienced a 13 to 15 percent increase in violence in the decade following the laws' implementation.
Seventeen state attorneys general sent a letter to congressional leadership on Tuesday, urging them to oppose the bill. Should the bill pass the Senate and receive a presidential stamp of approval, a possible next step could be attorneys general taking the bill to federal court.
"With the worst shooting in American history fresh in our memory, we urge you and your colleagues to reject these ill-conceived bills that would override local public safety decisions and endanger our communities and law enforcement officers," they wrote in their letter, referring to the Las Vegas massacre.
On the other side, 24 state attorneys general signed a letter backing the bill. It read, "Our states have chosen to respect the rights of residents and non-residents alike to carry arms for their defense, and we ask Congress to protect the same rights of our law-abiding residents as they travel throughout the United States."