Gun Owners of America Sues Trump Admin Over 'Unconstitutional' Banning of Bump Stocks
A gun rights activist group has sued President Donald Trump's administration, arguing that the recent ban on bump stocks was unconstitutional and illegal.
Gun Owners of America, a gun rights activist group and lobbying organization, announced on Wednesday filed a lawsuit in Western Michigan against the Bureau of Alcohol, Tobacco, Firearms and Explosives and its Acting Director Thomas Brandon; Acting Attorney General Matthew Whitaker; and the Department of Justice.
Erich Pratt, executive director of GOA, said the suit challenged the legality of the ATF's actions with regard to bump stock regulations and requested an injunction to stop the regulations from taking effect.
"These dangerous regulations can go much farther than just bump stocks," Pratt said. "The goal of the anti-gun left is, ultimately, not just banning bump stocks, but, rather, putting 'points on the board' toward its goal of banning civilian ownership of all firearms."
The lawsuit argued that the ATF had previously determined that bump stocks were not machine guns, which are illegal, under federal law. However, it claimed that decision changed after bump stocks were used during the mass shooting in Las Vegas at the Route 91 music festival.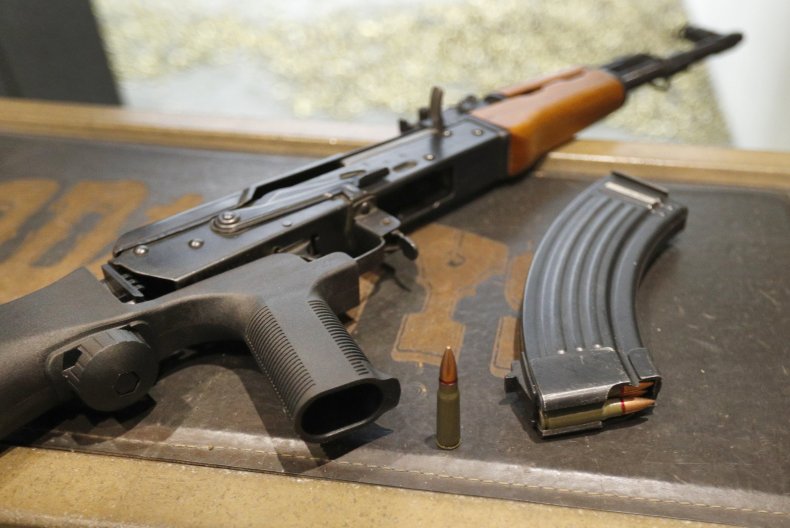 Along with criticizing the ATF for concluding that bump stocks were machine guns, the lawsuit criticized Trump for bowing to political pressure following the shooting when he called for the reclassification of bump stocks.
"ATF's reclassification of bump stocks as machine guns is a political decision designed to circumvent the legislative process, not a legal one based on any technical evaluation," the lawsuit claimed. "It ignores the plain text of the statute, and all prior ATF determinations and opinions."
The lawsuit called the reclassification of bump stocks arbitrary, and contrary to law. It added that the classification was an "irrational decision, unsupportable in either law or fact."
Western Michigan, where the lawsuit was filed, is within the jurisdiction of the Sixth Circuit of Appeals, which Pratt called "very pro-gun" and more skeptical of what Pratt considered "illegal" government regulatory action than other U.S. jurisdictions. He added that where the lawsuit was filed was not a coincidence.
GOA wasn't alone in its condemnation of the new regulation, and several other organizations and individuals are plaintiffs in the lawsuit, and others have reportedly stepped up to help finance the legal battle.
"GOA is happy to announce that the Virginia Citizens Defense League has joined the suit as a plaintiff, as well as Tim from the Military Arms Channel and GOA's Texas state director Rachel Malone," Pratt said. "And I'm pleased to report that several state gun organizations, such as the Oregon Firearms Federation and BamaCarry, have contacted GOA and will be contributing financially, and by other means, to this case."
On December 18, Trump announced that the steps involved in issuing a new regulation to ban bump stocks had been completed. During a roundtable discussion, Whitaker said that bump stocks, "which turn semi-automatic weapons into machine guns," would soon be illegal. He pointed to the horrible tragedy of the Las Vegas shooting and the bump stock that was used to "accelerate the carnage" as supporting evidence of the administration's decision.
In a measure supported by the Department of Justice, bump stock devices were declared prohibited by federal law. Anyone in possession of the devices was required to turn them in at an ATF field office, or destroy them within 90 days. Following the three-month grace period, the law would take effect on March 21, 2019, according to Whitaker.
Gun Owners of America Sues Trump Admin Over 'Unconstitutional' Banning of Bump Stocks | U.S.