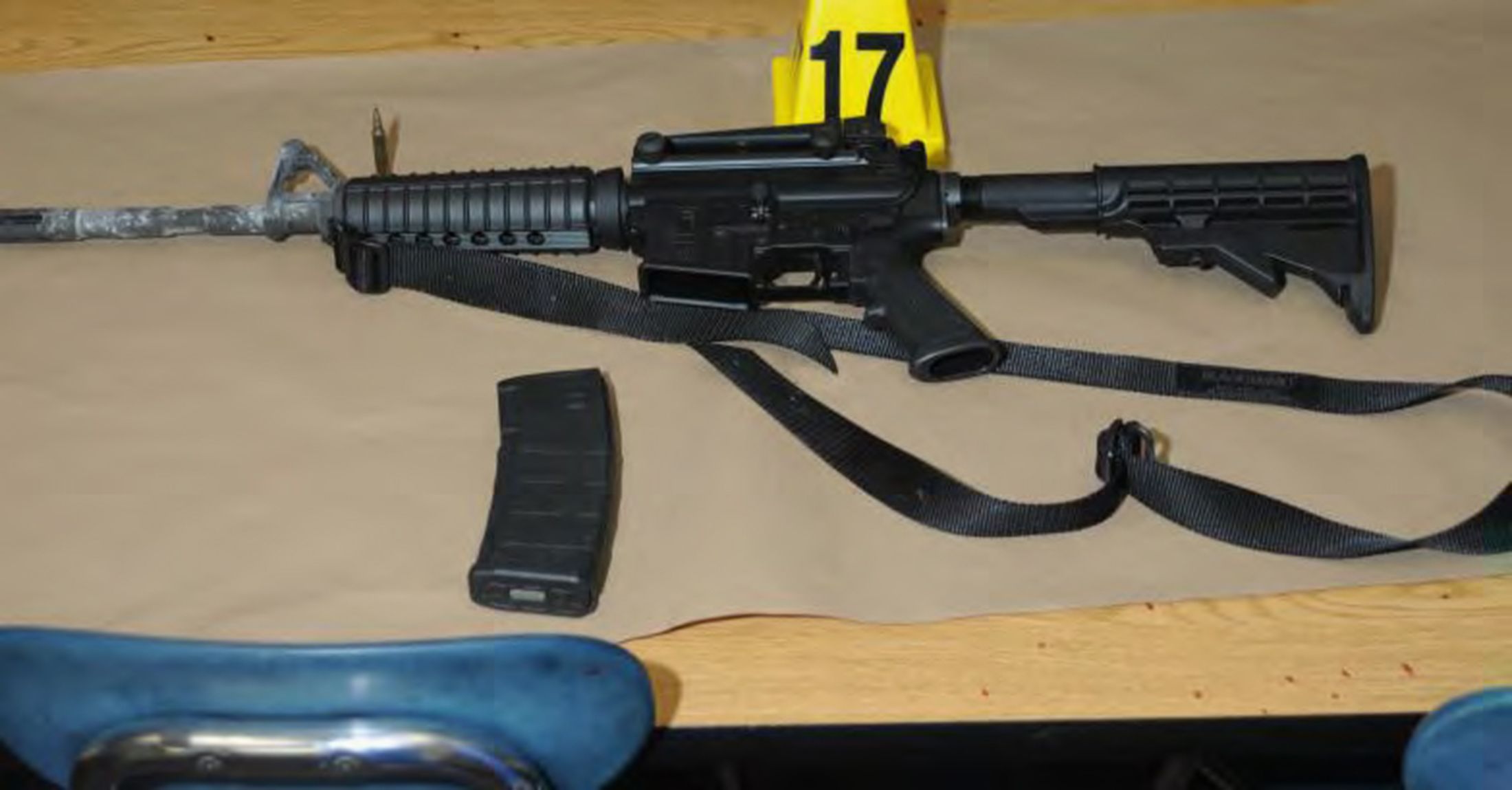 On the five-year anniversary of the school shooting in Newtown, Connecticut, that killed 20 children and six adults, a new poll found that a majority of gun owners think mass shootings are unavoidable events that people must accept.
Fifty-one percent of gun owners said they agreed when asked the following question in the CBS News survey released Thursday: "Do you feel that mass shootings, like those in Las Vegas, Orlando or Newtown, are unfortunately something we have to accept as part of a free society?"
People who don't own guns responded quite differently, with 67 percent agreeing mass shootings are something "we can prevent and stop if we really tried."
Republicans were more likely to agree that mass shootings are something the U.S. has to accept (55 percent), while Democrats were more likely to think they could be prevented (77 percent.)
An anti-gun-violence advocate criticized the notion that easy access to firearms and mass shootings are part of a free society.
"The idea that the Second Amendment is a suicide pact is a bizarre interpretation," Shannon Watts, founder of Moms Demand Action, told Newsweek. "The Constitution and the Declaration of Independence were created to help Americans with 'Life, Liberty and the Pursuit of Happiness,' and that does not include mass shootings."
A vast divide between Americans who own guns and those who don't was also seen on other aspects of the debate.
A majority of gun owners believe firearms make America free, safe and strong, while those who don't own the weapons are more likely to say guns make the country "dangerous," the poll found. (It should be noted that while 59 percent of gun owners say firearms keep the country "safe," a different CBS poll conducted earlier this month found that a third of those polled said recent mass shootings made them less likely to attend large public events.)
The CBS poll was conducted among 2,073 adults across the country between December 5 and December 11. The margin of error was plus or minus 2.7 percent.
When gun owners were asked what physical threats their guns provided protection against, 60 percent said terrorists. (The odds of being killed by a terrorist are about one in 20 million, according to Reason.)
Gun owners were also asked, "How confident are you that you could successfully resolve a situation, if you decided it was necessary to use your gun?"
About 80 percent of the gun owners answered that they were confident they could use firearms to resolve the situation, but 19 percent of gun owners gave a revealing answer: "Not that confident, but at least I'd have a chance."