New Survey Finds Gun Policy Low Priority for Most Americans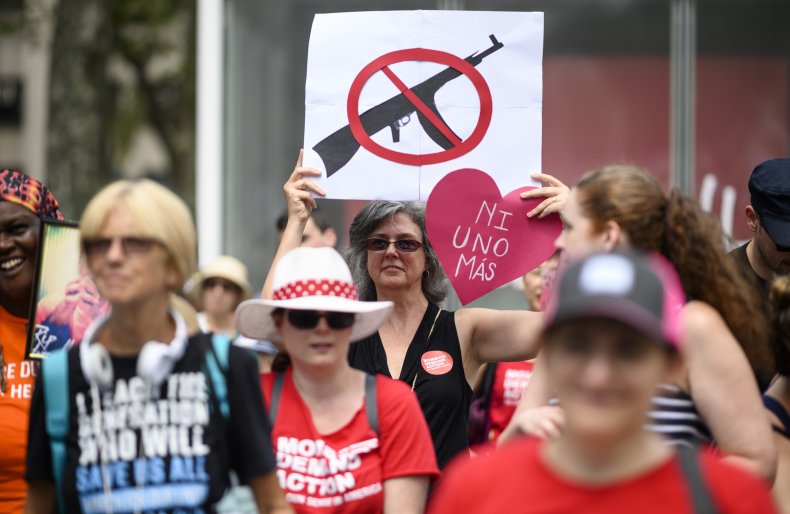 Reforming gun policy is among the least-pressing priorities for President Donald Trump and the U.S. Congress, though partisans disagree fervently on this question, according to a new survey released by the Pew Research Center.
In a poll of U.S. adults conducted in mid-January, 46 percent said that gun policy should be a top priority, the third-lowest-rating issue out of a list of 18 agenda items surveyed by Pew.
However, 66 percent of Democrats specifically indicated that gun policy should be a top priority, making it their sixth-most-important agenda item, after issues such as health care, education and the environment.
By contrast, just 25 percent of Republicans felt the same, producing a partisan gap of 41 percentage points, one of the widest in the survey. The largest partisan gap on a single issue resulted from climate change, where Democrats and Republicans disagreed by a margin of 57 percentage points.
Other differences in approach towards gun policy don't necessarily break down along common expectations.
The modern gun violence prevention movement is led in large part by a coalition of student activists, many of whom were spurred to action after the March for Our Lives group coalesced from the shooting in Parkland, Florida.
Yet, Pew's survey found that 53 percent of Americans over the age of 65 believe gun policy should be a priority, 12 percentage points higher than the share of Americans age 18 to 29 who think the same.
Young people were more vocal advocates than their older counterparts on issues like the economy, jobs, education and climate change.
Gun policy earns the starkest statistical divide of any of the 18 policy issues when broken down along gender lines. With a 56-percent share, women want gun policy to be a priority at a rate 20 percentage points higher than men. On every other issue, the divide between the genders was less substantial.
The gender divide on guns is well documented and has been the subject of much study. One paper published in the journal Gender and Society in 2012 theorized, through interviews and literature review, that "part of the appeal of carrying a concealed firearm is that it allows men to identify with hegemonic masculinity through fantasies of violence and self-defense."
Pew reported in 2017 that over 60 percent of U.S. gun owners are male. Almost 40 percent of men in America own a gun, compared with 22 percent of women.
In a September poll conducted by NPR, PBS NewsHour and Marist, 51 percent of men said it was more important to protect gun rights than to control gun violence. On the other hand, 67 percent of women said controlling gun violence was more important.
A Quinnipiac University poll from last May noted similar trends: 68 percent of U.S. women indicated a preference for stricter gun laws, 15 percentage points higher than the same share of men.