Gun Possession Charge Remains in Rittenhouse Case, Judge Denies Defense's Motion Again
Kyle Rittenhouse's defense team has failed for a second time to convince the judge to drop the gun possession charge against the 18-year-old.
On the seventh day of Rittenhouse's trial, Kenosha County Circuit Judge Bruce Schroeder denied a motion filed by the defense to have the charge for possession of a dangerous weapon by a minor dropped. The misdemeanor charge remains.
Rittenhouse is facing a number of charges related to the deaths of Joseph Rosenbaum and Anthony Huber, as well as the injuries suffered by Gaige Grosskreutz on the evening of August 25, 2020 in Kenosha, Wisconsin.
The other charges, which are all felony counts, include first-degree intentional homicide, first-degree reckless homicide, attempted first-degree intentional homicide and first-degree reckless endangerment. Rittenhouse has pleaded not guilty to all charges and contends he acted in self-defense.
The charge upheld by Schoreder on Tuesday was for possession of a firearm by a person under the age of 18. The charge carries a sentence of up to nine months in prison, a fine of up to $10,000 or both if convicted.
Under Wisconsin law, "any person under 18 years of age who possesses or goes armed with a dangerous weapon is guilty of a Class A misdemeanor."
Rittenhouse was 17 when he was in possession of an AR-15 semiautomatic rifle during last summer's shootings.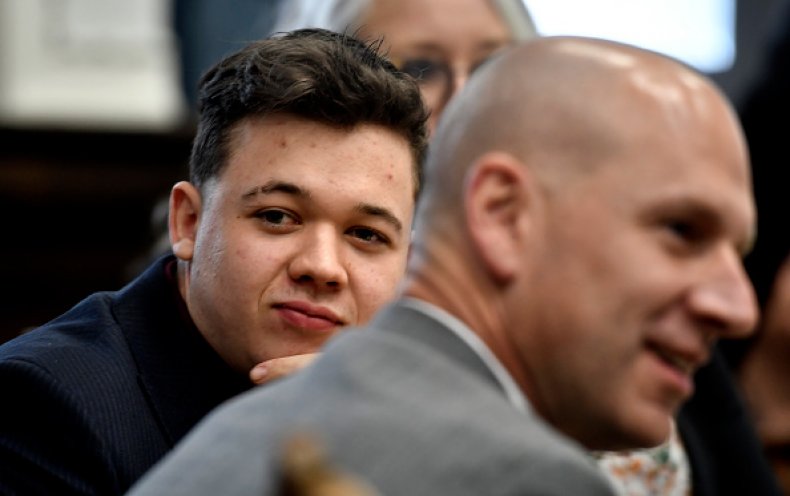 Schoreder did drop the curfew violation citation against Rittenhouse on Tuesday after the judge ruled that the state failed to provide evidence of the order. It was the least serious of all the charges.
On Tuesday, the state rested its case against Rittenhouse in the ongoing murder trial.
If Rittenhouse is convicted on the first-degree homicide charges, he could face life in prison.
Over the last week, the prosecution has called on about two dozen witnesses, including Grosskreutz, the lone survivor of the shooting.
On Monday, Grosskreutz, a paramedic who was out that night, testified that he believed Rittenhouse was an active shooter, which is why he pursued him and unholstered his own concealed pistol.
"I was never trying to kill the defendant," Grosskreutz said on the stand. "In that moment, I was trying to preserve my own life, but doing so while taking the life of another is not something I am capable or comfortable doing."
Grosskreutz was shot in the right bicep.
Now that the state has rested, the defense will have its turn to begin making its case and the team is expected to put Rittenhouse himself on the stand to testify.