No Guns Allowed at Virginia Capitol as Commonwealth Gears up for Massive Rally on Monday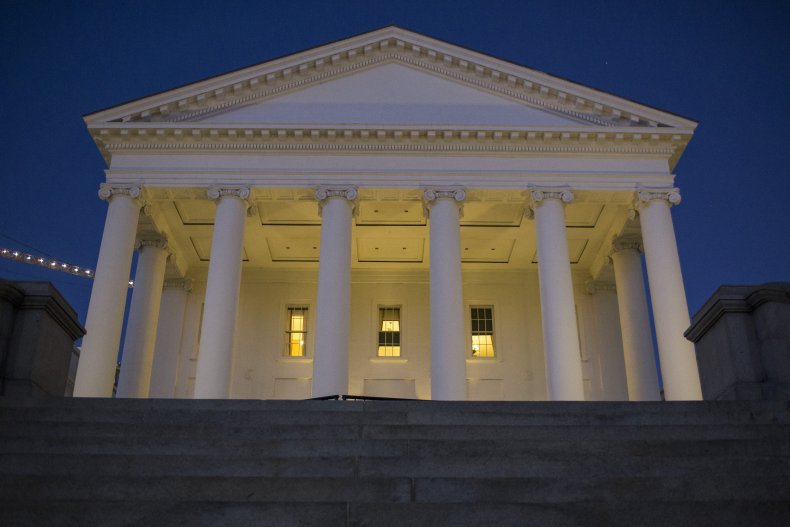 Firearms are prohibited on Capitol grounds in Richmond, Virginia, as the city gears up for a massive show of support for gun rights, the Virginia Supreme Court decided late Friday.
The Gun Owners of America (GOA), along with other plaintiffs, sued Governor Ralph Northam over an executive order issued Wednesday which sought to forbid firearms and other weapons from the area immediately surrounding the State Capitol.
Thousands are expected to congregate on Monday for Lobby Day, Virginia's annual occasion for average citizens to engage with representatives and advocate for particular causes.
Gun-rights supporters in the commonwealth had been in an uproar over a package of gun-control legislation that a newly empowered Democratic trifecta promised to push through the legislature.
In issuing his executive order, which contained a state of emergency declaration, Northam referenced "available information" suggesting that any number of armed demonstrators planning to show up to the Capitol could be equipped with a plan for "insurrection."
The vague and ominous language angered groups like GOA, which contended in its lawsuit that these generic allusions did not confer upon the governor the authority to bar weapons from Capitol Square.
However, a Circuit Court judge disagreed, rejecting the group's application for a temporary injunction on the basis that the governor has the authority under his emergency powers, and under his supervisory powers over state agencies, to disallow firearms.
"Ironically, this outcome will only further embolden Second Amendment supporters to be even louder for their rights," Eric Pratt, GOA's senior vice president, said in a press release. "Gun owners in the Commonwealth will continue to challenge Gov. Northam's unconstitutional gun control measures at every turn."
The white supremacist violence in Charlottesville, Virginia, in 2017 weighed heavily on Lobby Day stakeholders. Northam cited the events—in which various alt-right factions converged, leading to the death of an anti-racist counter-protester—in his executive order. And his spoken comments more directly indicated the threats that have purportedly been intercepted ahead of Monday's rally.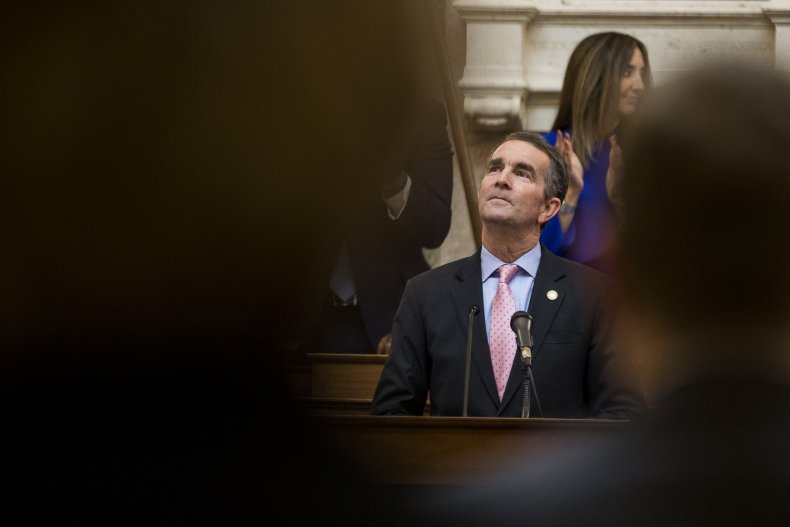 "State intelligence analysts have identified threats and violent rhetoric similar to what has been seen before other major events such as Charlottesville," Northam said, also warning that "armed militia groups plan to storm the Capitol."
Concerns about safety were most recently elevated with the arrests by the Federal Bureau of Investigation of a half-dozen suspected neo-Nazis, many of whom reportedly planned on attending the Virginia demonstrations.
In addition to allegations of extremist views, the first trio of arrests contained charges of federal firearms violations.
President Donald Trump weighed into the highly fraught conversation late Friday, claiming on Twitter that the "2nd Amendment is under very serious attack" in Virginia and that Democrats "will take your guns away."
In allowing the governor to move forth with his plans to ban guns from Capitol Square for the duration of the rally, the Virginia Supreme Court did not reach a conclusion on the merits of the arguments, but rather found that the plaintiffs had failed to include a full-enough record of the case to overturn the lower court's ruling.
The Virginia Citizens Defense League, one of the plaintiffs in the forlorn lawsuit, planned to forge ahead with its activities anyway. The organization is asking 10,000 gun-rights proponents to "take one for the team" and forgo carrying a firearm in order to be admitted to the Capitol and lobby their representatives.
The group is still planning on carrying in large numbers just outside firearm-prohibited grounds.
The Coalition to Stop Gun Violence, a prominent gun-control advocacy group, announced it would cancel its Martin Luther King Jr. Day vigil and advocacy effort, which the group has co-hosted for nearly three decades, citing "credible threats to public safety that have been promoted and encouraged by gun extremists."
"The individuals who seek to turn a day which is traditionally about citizens exercising their First Amendment rights and participating in the democratic process into a platform for political violence are trying to destroy our democracy," the group said in a statement. "They refuse to accept the results of the 2019 election in Virginia — in which the people of the Commonwealth voted for stronger gun laws — and they are promoting the message that 'the people with the guns make the rules.'"
Virginia lawmakers are considering legislation that would limit handgun purchases to one per month, implement universal background checks and enhance local control over gun regulations.