Gun Sales Down After Obama Boom Years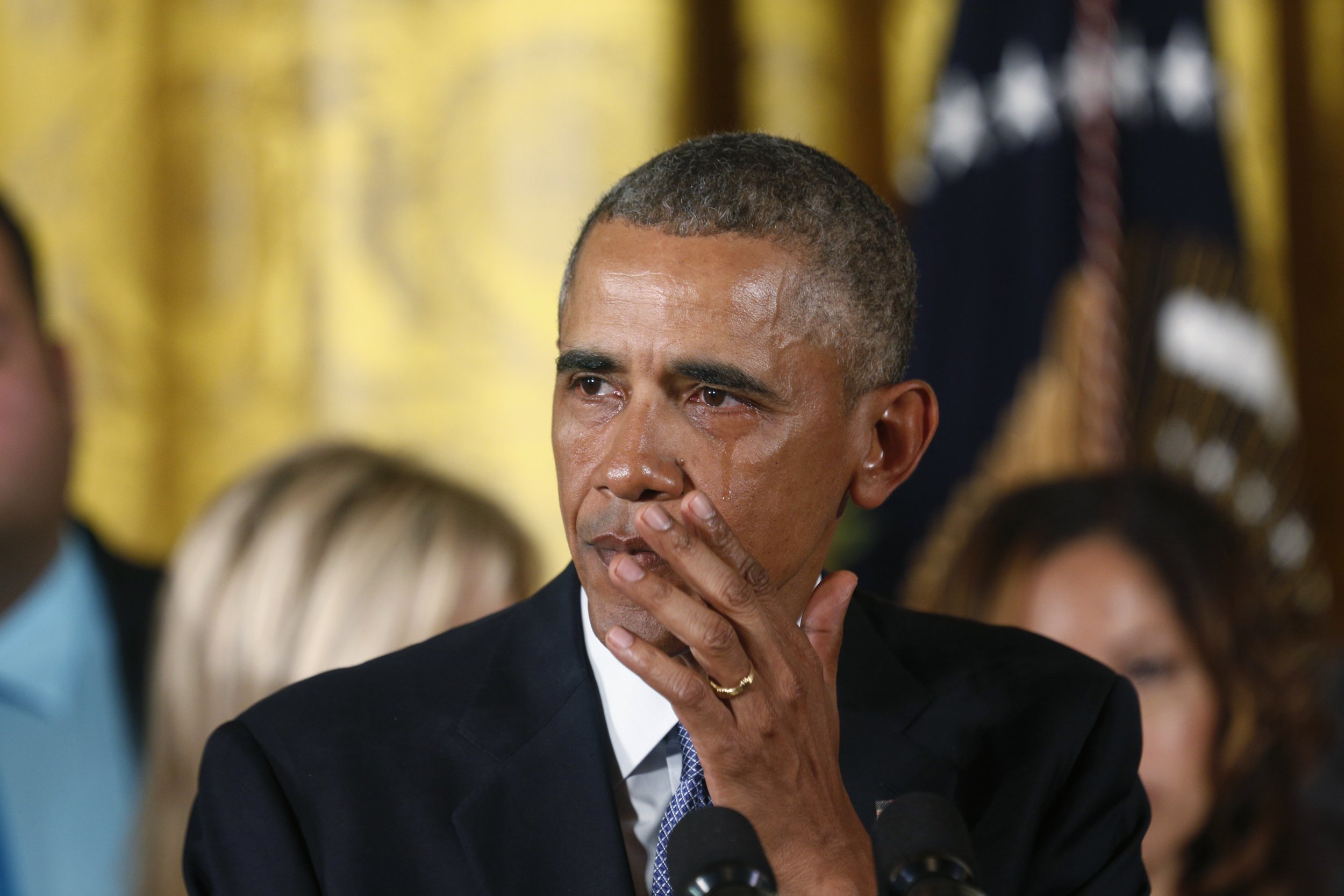 President Barack Obama became known as America's gun salesman in chief during his final years in office. And gun sales data backs that title up.
Americans purchased more than $29.1 billion in firearms and $16.6 billion in ammunition during his two terms in the White House, an analysis from The Washington Post published Wednesday found. Some of that was fueled by Obama's repeated attempts to introduce gun control measures that could make it harder for some Americans to buy guns. In contrast, during the 16 years Bill Clinton and George W. Bush were president, Americans spent a total of, respectively, $21.1 billion and $22.9 billion on guns and ammo.
Obama's exit from the White House seems to have provided some Americans relief about the security of their Second Amendment rights. Since President Donald Trump won election in November, gun sales appear to be going down. In December 2016, for example, a popular time for gun sales as Christmas presents, the FBI conducted just 2.8 million backgrounds checks. The year before, the FBI conducted 3.3 million background checks around Christmas. Gun sales so far this year appear to have dropped by 17 percent.
Trump, who has called for an end to gun-free zones, was endorsed by the National Rifle Association during the 2016 campaign. He falsely claimed at one point of his rival, "Hillary Clinton wants to abolish the Second Amendment."
His victory was bad news for gun manufactures, analysts have said.
"I think the entire gun industry was planning on, and I think the entire country was thinking, that Hillary was going to win," Brian Skinner, the CEO of Kalashnikov USA, said in a recent interview with CNNMoney. "And I know there was huge demand, all the manufacturers had huge orders, and then the day after the election, distributors were canceling orders left and right just because they realized Trump's coming in now."