Father of Man Who Built Gun-Shooting 'Drone' Says Don't Panic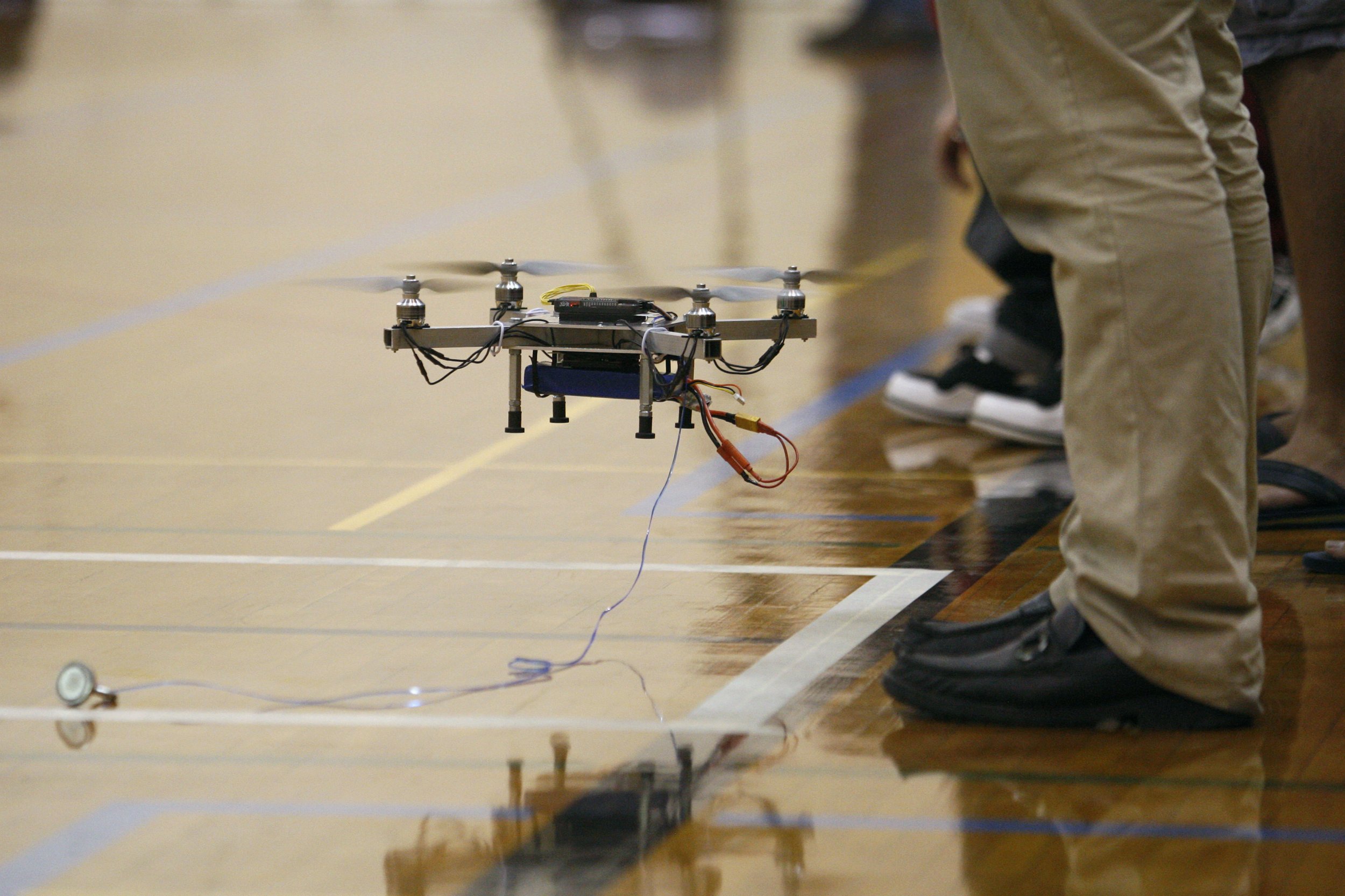 Since 18-year-old Austin Haughwout posted a now-viral video on YouTube earlier this month apparently showing a gun-firing drone, the Federal Aviation Administration (FAA) has been trying to figure out whether the Connecticut resident broke any laws.
While the FAA wouldn't comment on whether there are regulations on the books governing gun-toting drones, Haughwout's father, Bret, was happy to discuss the project on Monday. (He says his son won't talk.)
"It's pretty simple. You've got a mechanical engineering student that builds different things, and this is just the last thing that he built. That's all there is to it," Bret Haughwout says of his son, a sophomore at Central Connecticut State University.
He says his son has long shown strong interest in and precociousness toward machines: He received his boating license at age 10, snowmobile license at 12, scuba diver certification at 13, driver's license at 16 and motorcycle license at 17. He has also completed a few hours of pilot's license courses.
Bret Haughwout confirms that the gun mounted on his son's drone can be fired remotely, and he offers several opinions about why some people are incensed by the video.
"I'd say it's the liberal mindset," he says. "Liberals just want to regulate away everything that people do. Anytime someone goes to do something, they want to put restrictions on it."
Also, a lot of the fear stems from a misunderstanding of this technology, he says. "You know what? Stop using the wrong word. It's not a drone. It's a quadcopter, just like an RC boat, or an RC car, or an RC airplane, or an RC helicopter."
Drones are pre-programmed, he says, while this device is manually controlled. "The media is using...inappropriate terminology to try and create fear in the public."
Bret Haughwout adds that people have been attaching firearms to these aircraft for years, instructing Newsweek to search the Internet for "RC heli wit a real gun." The search revealed several video clips professing to show RC-mounted automatic firearms.
"There's a machine gun attached to it," he says of the video. He then rhetorically asks of his son's project, "So what's the big deal here?"
As far as gun laws are concerned, it's not a big deal, either.
Asked about the video, the Bureau of Alcohol, Tobacco, Firearms and Explosives, ATF, says: "ATF has reviewed the video with local law enforcement and other federal agencies. It does not appear that the device violates any existing firearms regulations. ATF will continue to monitor the issue with our local and federal partners."