Gun Store Advertises 'White Friday' Sale But Insists 'Nobody Here is Racist,' 'Black Friday' Just Reminds Him of Trudeau Scandal
The owner of a gun shop in Pembroke, Ontario has denied being a racist, and insists that he advertised a "White Friday" sale only because "Black Friday" would remind people of the blackface scandal of Canadian Prime Minister Justin Trudeau.
Perkins Guns and Ammo owner Lance Perkins is believed to have put the sign up on November 14. The controversial sign posted in front of the store read "Gun Deals, All You People, Come On In, White Friday Sale." Perkins insists that he has "done nothing wrong," and claims the sign was intended as a tribute to controversial former hockey commentator Don Cherry. The last line of the sign originally read "Love You, Don," before the store owner added the "White Friday" line.
"I don't know why people got upset," Perkins told CTV. "My 'White Friday' sale in regards to selling guns or crossbows or anything in the store, had nothing to do with color, it's just a sale... we're allowed to have sales in Canada."
Perkins is apparently baffled by the complaints he received after putting up the sign. He insists the sign wasn't a racist attempt to provoke people and suggests he was being sensitive by avoiding the word "black." He claims the word now carries too much baggage because of "blackface" being associated with the Trudeau scandal.
"I don't get it. Nobody here is racist," said Perkins. "This year I don't really know why people got offended by the use of the word 'white.' I couldn't use the word 'black' because of Trudeau using blackface."
Multiple photos of Trudeau in blackface and brownface were uncovered earlier in the year, prompting public outrage and repeated apologies from the prime minister. He managed to narrowly win re-election October 21 despite the damage to his reputation.
Perkins claims he didn't choose to use the word "white" because of the racial connotation. Instead, he seems to suggest it was selected out of a sense of patriotism, as well an association with Christmas and because of the supposed "brightness" of the word.
"All you see in the newspaper is Black Fridays... Black Fridays... and you know what, I said we're not American, that why I said let's go with a different shade, a different color," Perkins said. "I picked white because it resembles white snow, it resembles Christmas. Why not go with something brighter than black?"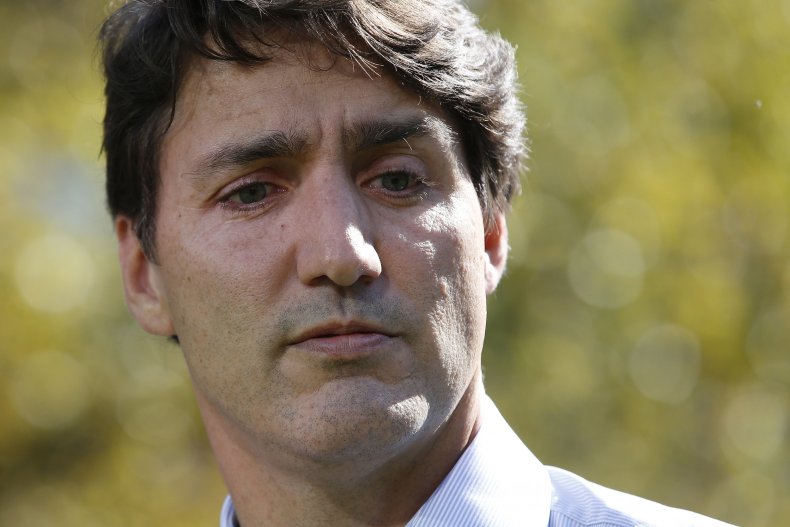 The inclusion of the phrase "you people" is a clear reference to Cherry, who was fired from his prominent and long-standing role as a commentator on Hockey Night in Canada, due to what many felt were insensitive comments made during a November broadcast. Cherry had uttered the phrase while claiming that immigrants to Canada refuse to wear poppies, which are traditionally worn to memorialize fallen soldiers on Remembrance Day, a holiday similar to Memorial Day and observed on the same day as Veterans Day in the United States.
"You people... you love our way of life, you love our milk and honey, at least you can pay a couple bucks for a poppy or something like that," said Cherry at a hockey game on November 9. "These guys paid for your way of life that you enjoy in Canada, these guys paid the biggest price."
Cherry has remained unrepentant, refusing to apologize for what critics viewed as an anti-immigrant tirade. Perkins also refuses to apologize for repeating the phrase, claiming he is in favor of "free speech" and Cherry has been treated unfairly.
"I believe the man is a great Canadian, he did not pick out anybody in regards to race," Perkins said. "But he wasn't racist... he just said what was on his mind."
It's unclear when the "White Friday" sale started, but the sale will supposedly "never end." The sign outside has since been changed.