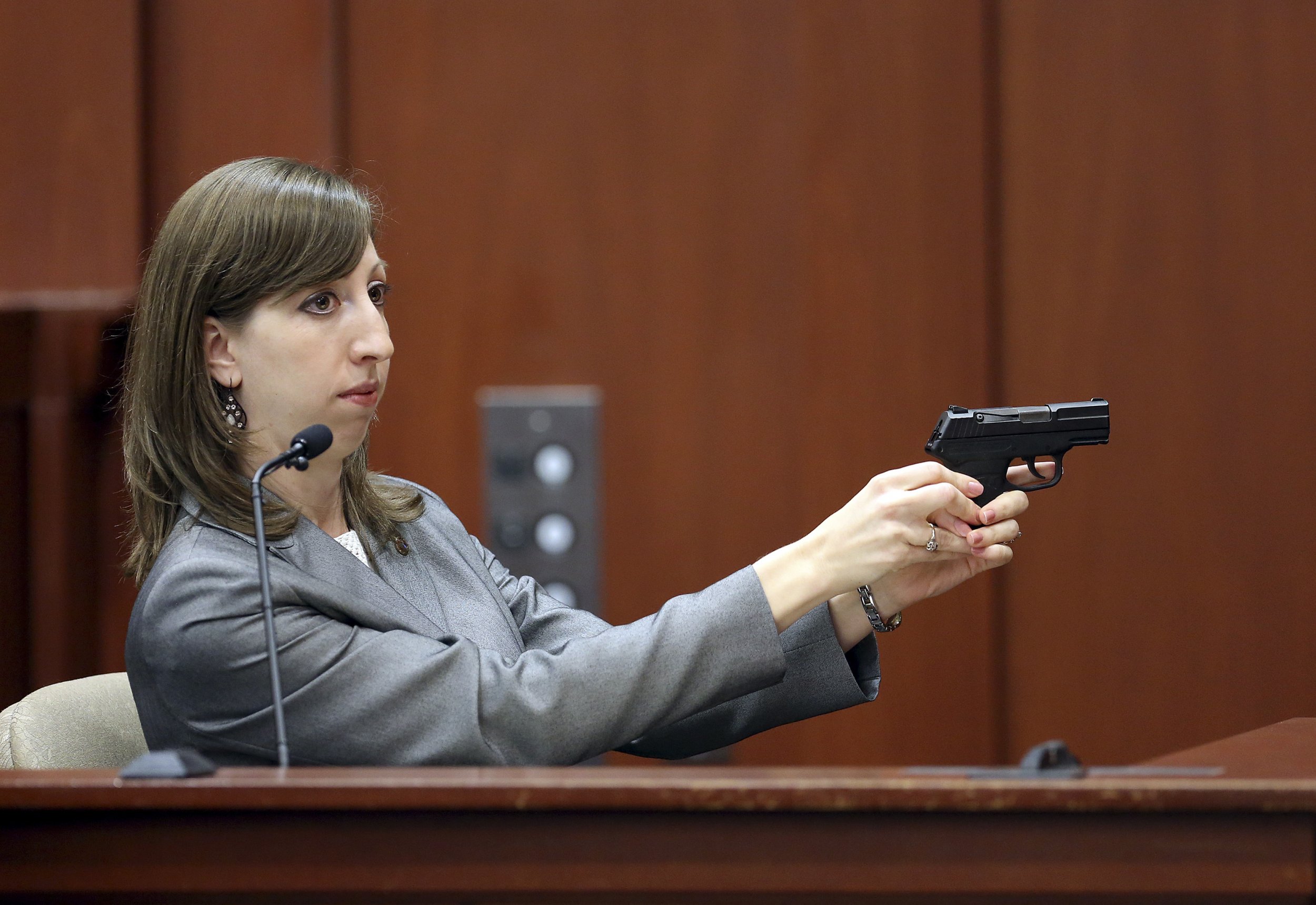 A former neighborhood watch volunteer has listed for auction the "collectable" gun he used to shoot dead unarmed Florida teenager Trayvon Martin in 2012.
George Zimmerman was acquitted of murdering the 17-year-old African-American in a case that prompted widespread protests across the U.S. It was one of several shootings of young black men in the U.S. that fueled wider allegations of institutional racial prejudice and prompted the Black Lives Matter (BLM) campaign.
Zimmerman has listed the firearm—a Kel-Tec PF-9 9mm handgun—on trading site GunBroker.com, billing it as "your opportunity to own a piece of American history." He declared himself "honored and humbled" to open bidding for the gun, which he described as an "American firearm icon… that was used to defend my life and end the brutal attack from Trayvon Martin."
Following his acquittal, the Department of Justice returned the gun to Zimmerman, who said the "fully-functional" firearm has sparked the interest of many potential buyers already.
"Offers to purchase the firearm have been received; however, the offers were to use the gun in a fashion I did not feel comfortable with," Zimmerman wrote. Instead, he said he would use part of the proceeds from the auction to "fight BLM violence against law enforcement officers" and to "ensure the demise" of the prosecutor who tried to convict him. Zimmerman did not make clear how exactly he would use the funds to those ends or how much he expects to receive, but he also vowed to invest in ending presidential hopeful Hillary Clinton's "anti-firearm rhetoric."
The listing was illustrated with photos of the gun from the trial and a starting asking price of $5,000.