Gun Violence Costs America $229 Billion Per Year, New Report Says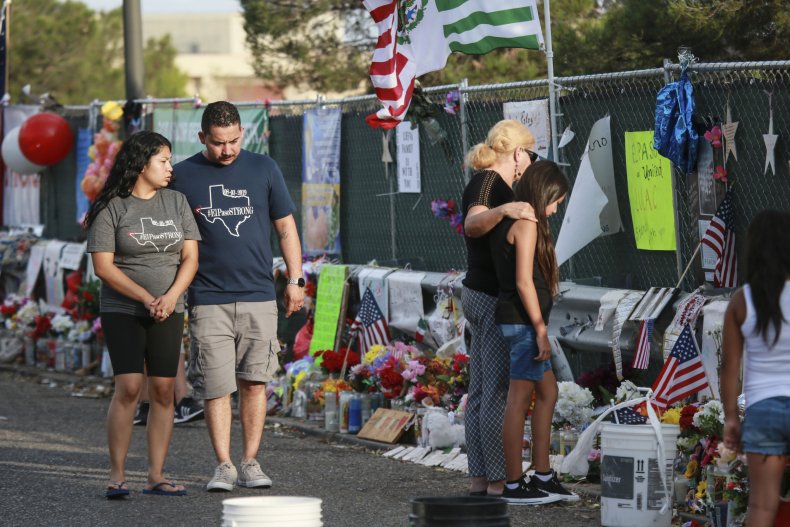 For the first time in 2017, the rate of firearm deaths surpassed the rate of deaths resulting from car accidents in the United States. Gun violence exacts a staggering toll on the U.S. economy, according to a new report commissioned by congressional Democrats.
The report noted that nearly 40,000 people were killed by firearms in 2017, which included around 2,500 school-aged kids. Sixty percent of the shooting deaths were suicides. About 1,000 fewer people died in motor vehicle traffic accidents, according to the Centers for Disease Control (CDC).
The impact on the U.S. economy was also substantial: gun violence removes $229 billion from potential economic activity, amounting to 1.4 percent of annual Gross Domestic Product, the study found.
"So far this year, there have been 301 mass shootings, that's more than one per day, and yet, unbelievably, some people say that the real problem here is that we don't have enough guns," Representative Carolyn Maloney, the Joint Economic Committee's top Democrat, said in an opening statement at a hearing Wednesday. "They say that the only thing that will make America safer is more guns. But the fact is that if more guns made us safer we already would be the safest country in the world."
Rural communities suffer the greatest economic harm from gun violence, according to the report. States like Mississippi, Alabama, Arkansas, Louisiana and West Virginia, which have substantial rural populations, were found to incur the highest economic toll of gun violence when measured as a share of their individual economies.
Moreover, states that have the highest rate of gun ownership, such as Alaska, Idaho and Montana, were found to have the highest gun suicide rates.
The economic toll of gun violence is calculated based on a variety of factors, including lost earnings, costs to a victim's employer, health care costs and the associated law enforcement expenditures. All of these metrics have a direct or indirect impact on a state's economic productivity.
While the national conversation is largely focused on gun violence prevention measures that would constrain potential perpetrators, the data shows that the most pressing component of gun violence is the number of individuals who use firearms to take their owns lives. Few, if any, of the proposals set forth over the past few weeks, devised in the wake of high-profile mass shootings, would address gun suicides.
The number of firearm suicides has steadily increased over the last decade. In 2017, the most recent year for which the CDC has complete data, there were 23,854 gun suicides. In 2009, that number was 18,735.
Suicides are notoriously difficult to reduce with public policy, in large part owing to the hasty nature with which they are carried out. One well-cited study from 2005 found that 87 percent of suicide victims decide to take their own lives less than eight hours before they act.
The CDC is stymied in its efforts to conduct comprehensive research on gun violence by a vague appropriations amendment that has intimidated attempts to investigate the epidemic. A 2018 congressional report clarified the language in the annual appropriations bill as allowing for gun violence research, but it is unlikely anything comprehensive will emerge from the CDC without a full repeal of the amendment.
A spokesperson for the Republican contingent of the Joint Economic Committee told Newsweek:
"The reality of gun violence in America is less sensational than what we see in the media, but no less horrible. Six in ten gun deaths are suicides. In 2017, for every victim of a mass shooting, there were 88 victims of gun suicide and another 52 victims of other forms of gun homicide. Mental illness, spiritual emptiness, and a breakdown in family and community life are the underlying causes of much of our gun violence epidemic—including even mass shootings."