Cory Booker Unveils Legislation to Tackle Urban Gun Violence, Fund Community-Based Solutions
Senator Cory Booker on Wednesday unveiled a new proposal to address the nation's growing epidemic of gun violence, especially in urban communities.
Booker's Break the Cycle of Violence Act would allocate $90 million each year for 10 years to fund evidence-based gun violence disruption programs in communities across America. The legislation is sponsored in the House of Representatives by Congressman Steven Horsford.
"The epidemic of everyday gun violence that is ravaging our urban communities has been overlooked for too long, even as many neighborhoods have gun injury rates similar to warzones," Booker, also a 2020 presidential candidate, said in a statement. "It's going to take bold, innovative, and smart ideas to tackle this challenge and keep our cities safe. This means investing federal resources in community-based violence intervention and prevention programs, which have been proven to reduce gun violence."
The proposed piece of legislation targets evidence-oriented solutions that have demonstrated success in violence-plagued communities. These include programs that provide outreach to at-risk youth, counseling to vulnerable populations and interventions among repeat offenders.
$65 million of the yearly contributions would be reserved for programs provided by local governments or public-service groups which operate in the community. Community-based interventions have been shown to be an effective method of violence reduction.
A 2017 study prepared for the National Criminal Justice Reference Service analyzed community-based solutions targeting young people who were involved in gang or gun violence in Massachusetts. The analysis found that cities which received community-based solutions observed statistically significant reductions in crime among young adults aged 14 to 25 years old over untargeted cities.
$25 million of the annual grants would be designated for hospital-based intervention programs, where victims of gun violence are entered into a support network to reduce recidivism. Victims of gun violence are susceptible to themselves perpetrating further violence or falling victim to gun violence again.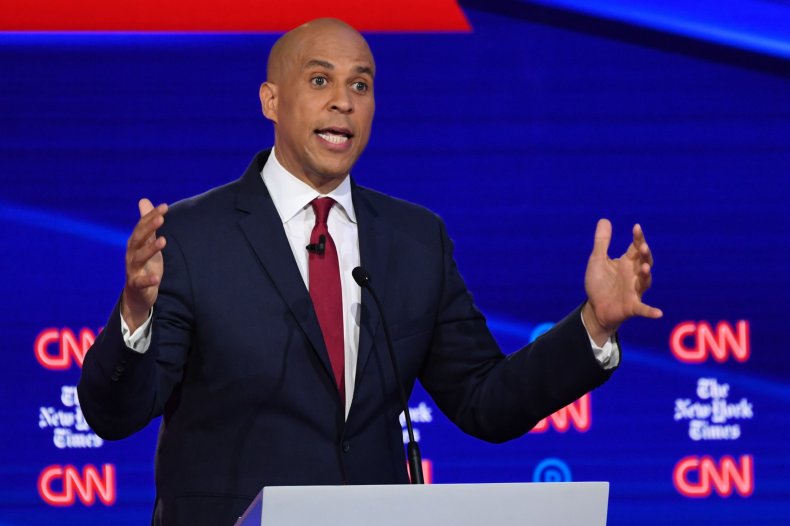 Hospital-based operations are uniquely poised to identify clients in need of gun violence prevention services. These programs can provide assistance such as counseling, mediation and other social services.
At the Democratic presidential debate in Westerville, Ohio, on Tuesday, Booker reiterated his emphasis on the scourge of urban gun violence as a platform agenda.
"I'm living with a sense of urgency on this problem because [I] go home to my community, like millions of Americans who live in communities where these weapons, where these gunshots are real every single day," Booker said. "There are millions of Americans where this is a daily nightmare, where we're surrendering our freedoms to fear in this country."
Booker has previously backed legislation in the Senate that would address gun violence reforms from other angles, such as through disarming hate crime perpetrators, expanding background checks, banning assault weapons and incentivizing red flag laws.