Republican Voters Don't See Racism, Sexism, Climate Change, Gun Violence as Big Problems in U.S.: Poll
Republican voters do not think gun violence, climate change, sexism or racial inequality are very big problems in the United States, according to a new Pew Research Center poll out Monday.
The study, released just three weeks before the midterm elections, highlighted the growing political divide, and fundamental disagreement on worldviews, between the left and the right. Just 11 percent of Republican voters, for example, believe global warming to be a "very big problem," while 72 percent of Democratic voters do.
After the United Nations released a climate change report last week signaling irreversible world-wide destruction could occur in just 12 years, President Donald Trump told 60 Minutes' Lesley Stahl that, "something's changing and it'll change back again. I don't think it's a hoax, I think there's probably a difference. But I don't know that it's man-made."
About 12 percent of Republicans believe that sexism (a topic that has come up repeatedly with the affirmation of Brett Kavanaugh to the Supreme Court of the United States after three women accused him of sexual misconduct) is a major problem plaguing the United States, versus 50 percent of Democrats.
Similarly, in a year dominated by football players kneeling during the National Anthem to protest police violence against African Americans, police shootings and Black Lives Matter protests, only 19 percent of Republicans indicated that racism is a very big problem in the U.S., compared to 63 percent of Democrats.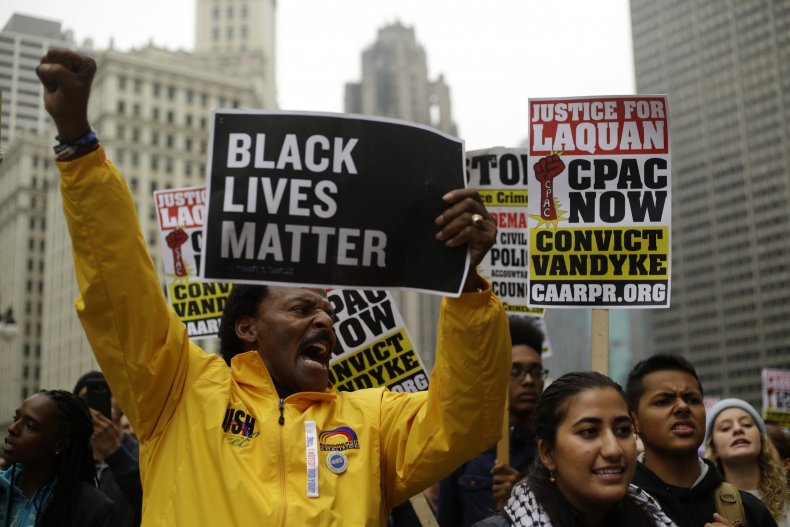 About a quarter of Republicans said that gun violence is a major problem, compared to over 80 percent of Democrats. As of October 15, there have been 45,496 reported gun incidents in 2018 and 286 mass shootings in the U.S.
In general, Republicans didn't think there were as many "big problems" in the United States as their Democratic counterparts, the survey found.
"Majorities of registered voters who support Democratic candidates for Congress rate 13 of 18 issues as 'very big' problems facing the country. Among voters who favor the Republican candidates in their districts, majorities rate only five issues as very big problems," wrote Pew.
"More striking, several of the issues that rank among the most serious problems among Democratic voters—including how minorities are treated by the criminal justice system, climate change, the rich-poor gap, gun violence and racism—are viewed as very big problems by fewer than a third of Republican voters," the report added.
The national Pew Research Center survey was conducted between September 24 and October 7 among 10,683 adults, including 8,904 registered voters.