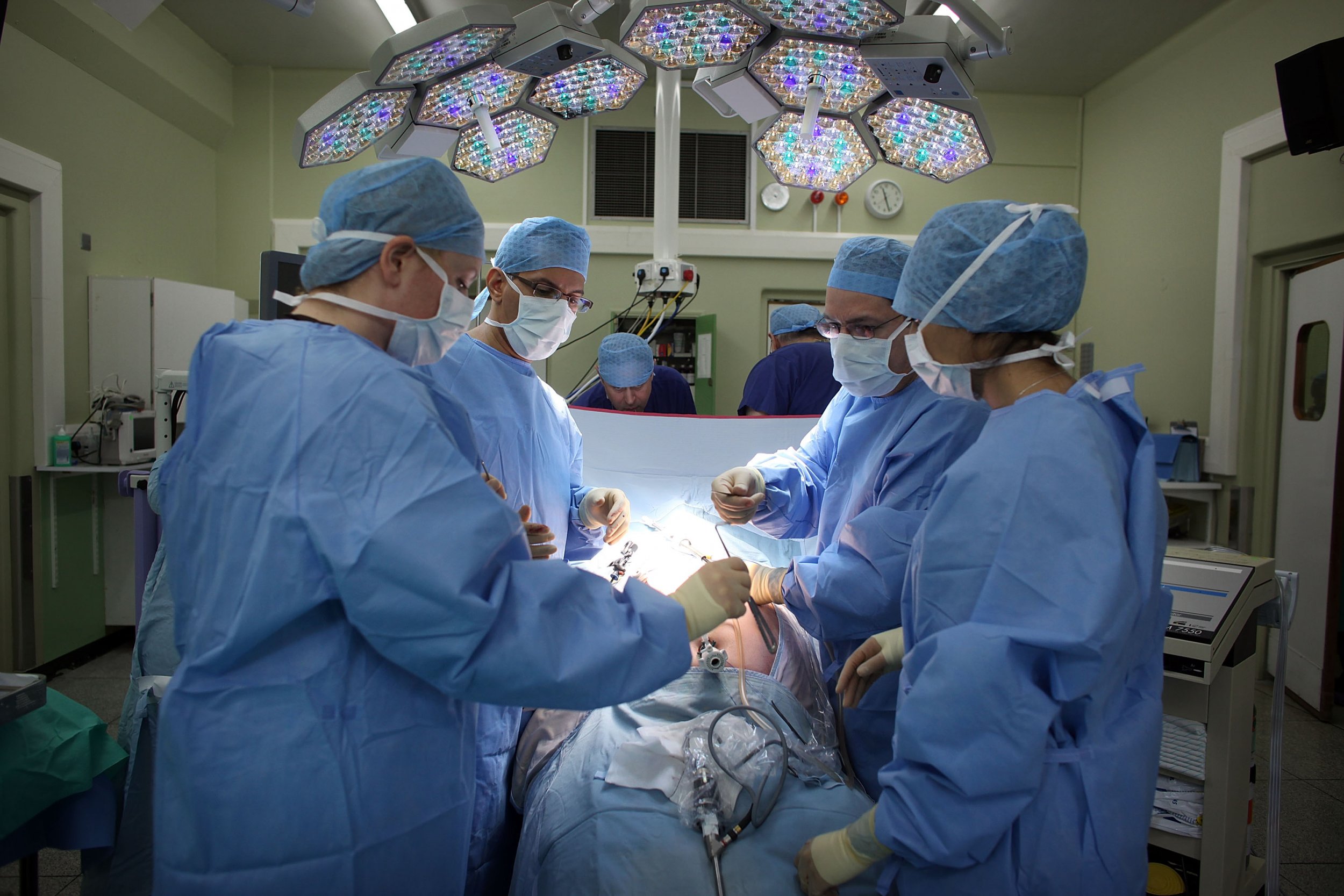 In a single evening, and at the hand of a single man, shootings at Mandalay Bay in Los Vegas added more than 500 to the pool of Americans who have to be treated for gun injuries.
The cost of these wounds cannot be calcuated. Beyond the financial expense, the societal and emotional expenses are difficult to imagine.
But researchers have quantified one corner of the problem: hospital expenses. Gunshot wounds cost Americans $2.8 billion in hospital bills alone per year, according to a new analysis published in the journal Health Affairs, released coincidentally a day after the Las Vegas attack. That amount is more than 18 times last year's National Endowment for the Arts.
Faiz Gani, Joseph Sakran and Joseph Canner of the Johns Hopkins University School of Medicine collected numbers representing more than 704,000 people who visited hospitals to treat gunshot wounds between 2006 and 2014. They crunched data from the Healthcare Cost and Utilization Project Nationwide Emergency Department Sample, which is the largest all-payer emergency department (ED) database. The emergency department cost averaged $5,254 per patient and the subsequent inpatient charges totaled nearly $96,000 on average per patient
The doctors only considered gunshot victims who arrived alive at an emergency room for treatment—people who never sought treatment or died on the way were not counted. Since the data was collected between 2006 and 2014, it also doesn't include data from mass shootings since then, such as the ones in San Bernardino, Orlando, or, most recently and fatally, Las Vegas.
The data confirmed several important facts about gun violence. For every female gun violence patient hospitals treated, nine male patients were treated. About half of patients were between the ages of 18 and 29. More than half of the patients were uninsured or self-paying, meaning that they would either have to pay economically crippling fees, or the hospital would go unpaid. Despite treatment, about 8% of those treated died in the emergency room.
"This data becomes very important from a public health perspective because you're trying to tailor your interventions," said Sakran.
The nearly $3 billion in annual treatment costs says little of the financial, practical, and emotional costs of the gun deaths, which total around 34,000 people per year. The actual expense extends far beyond the hospital. "This doesn't include the economic costs from the standpoint of productivity to society, legal fees, all those other things that aren't really included in this aspect," said Sakran, who directs emergency general surgery at Johns Hopkins School of Medicine. Mother Jones reported in 2015 that number as around $229 billion, an amount that would include lost wages, physical therapy, security costs, police and criminal investigation costs, funerals, and other sad expenses brought on by firearms in the US.
While suicides account for a high percentage gun-related deaths, they represented relatively few of the people who survived long enough to get treatment in the ER. Nearly two-thirds of gun deaths are suicides, but the study found that only 5.3% of people treated were suicide attempts.
Sunday's mass shooting in Las Vegas, which currently has a death toll of 59 and includes hundreds of injuries, was one of the worst in American history. But as is well known, such events are hardly uncommon. Although firearm homicides in general have decreased, suicides have increased since 2011 and mass shootings have increased between 2000 and 2014.
"I'll tell you that unfortunately, death and injury happens on a daily basis and it doesn't always get the media attention like it did from Las Vegas," Sakran said. "So I hope we can look at this tragedy and get together, and promote resources to prevent these senseless injuries and deaths."