Gun Violence Starts with Inequity. Let's Start There | Opinion
Gun violence statistics paint a grim picture of life for many, but especially those who are young, Black, and low-income. In May, the CDC reported that there was a 35 percent increase in firearm homicides between 2019 and 2020, with the largest (39 percent) increase in firearm homicides among Black people. Shortly after the CDC's report, mass shootings in a predominately Black community in Buffalo, N.Y., and a predominately Latino community in Uvalde, Texas, horrified the country. While politicians seized the opportunities to call for major gun reform, gun violence has wracked communities of color across the country for years, and will continue to do so long after the cameras leave.
Final data isn't in yet, but chances are this summer will once again be a bloody one for gun violence. The Fourth of July weekend once again proved to be one of the deadliest days of the year for gun violence, as it is nearly every year. These shootings, some of which make national headlines like the shooting in Highland Park, Ill., but most of which don't, make ripples—especially in the Black and brown communities where gun violence hits hardest. The chain of events that result in a shooting starts long before a trigger is pulled, and lasts far longer than that moment. In addition to mourning the lives and unrealized dreams of lost loved ones, communities often face mental health and financial hardships that result in cyclical challenges that often allow for violence to occur in the first place and that often, unfortunately, lead to more violence. It's clear that economic inequity is a core root cause for gun violence, and if we want to end this epidemic we have to fight for economic prosperity for Black and brown people.
Born into two different generations—four decades apart—and with different life experiences, it's horrifying to think that the incessant issue of gun violence has spanned both of our lives. That's why we felt it was important to join forces and call for an end to the madness. We aren't the only two who are sick and tired of being sick and tired. The nation is reeling from three mass shootings within the span of two weeks. Americans—the majority of whom want gun violence legislation—are angry.
Legislation addressing access to guns must be a part of the solution, but it can't be the only solution. We need to think bigger picture to ensure that Black and brown communities don't share the story we do of intergenerational trauma from gun violence. We need to address the root causes of gun violence, and that requires more than gun safety laws.
That progress should start with investments in critical resources and programs. The majority of homicides—75 percent—affect young Black and Latino men living in historically underfunded neighborhoods. In this sense, being young, Black and low-income is nearly a death sentence. Invest in Black and brown people, and we can start to turn the tide on gun violence—even without Congress.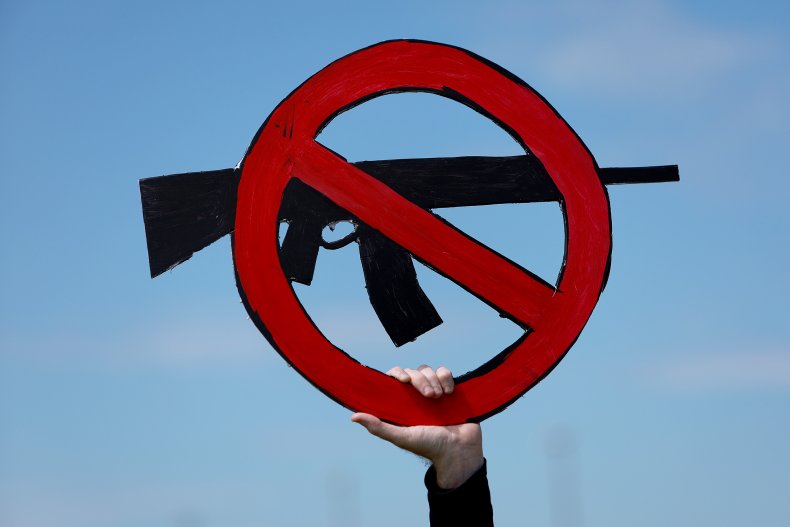 Economic and programmatic investments can offset racial wealth inequities, including baby bonds, which would require a substantial initial deposit on each child's behalf and potentially additional deposits made by the government throughout childhood. Child savings accounts are a similar solution in which third parties, such as government agencies or nonprofits, would provide initial deposits or other program contributions to build account balances. A key component of both solutions is that the funds would be restricted for use toward post-secondary education, or in some cases, to start a small business or provide a down payment on a home, leveling the playing field for future generations.
Direct economic investments to families alone are not enough. Access to quality jobs, safe and reliable transportation, quality childcare and schools are all factors that affect economic mobility. Governments and business leaders should remove questions about criminal history from job applications to afford those convicted of misdemeanors and other light sentences the opportunity to compete for jobs, and ensure that such measures do not result in alternative statistical discrimination, as was found in research from Yale Law School. Transit systems—public and private—should make investments in infrastructure in order to be a reliable means to and from home and work and other critical needs like food, banking and health care providers. Public-private partnerships should work to create improved educational environments—whether through research centered on meeting the needs of the most vulnerable students, to incentivizing educators with better pay to seek jobs and help with overpopulation in schools.
The fact is, economic prosperity can predict outcomes when it comes to gun violence. It shouldn't. Black and brown communities are literally dying because they're being systemically denied economic opportunity. That's unacceptable, and we need to act like it isn't. We need a concerted effort to show Black and brown communities that we matter—that our health, well-being and lives are important to the fabric of our country, and that we will no longer tolerate inaction or turn the other cheek in our demise.
Gary Cunningham is president and CEO of Prosperity Now.
Daud Mumin is an activist and former board chair of March for Our Lives.
The views expressed in this article are the writers' own.