Gun Found in a Kansas University Bathroom Two Weeks After Campus Carry Legalization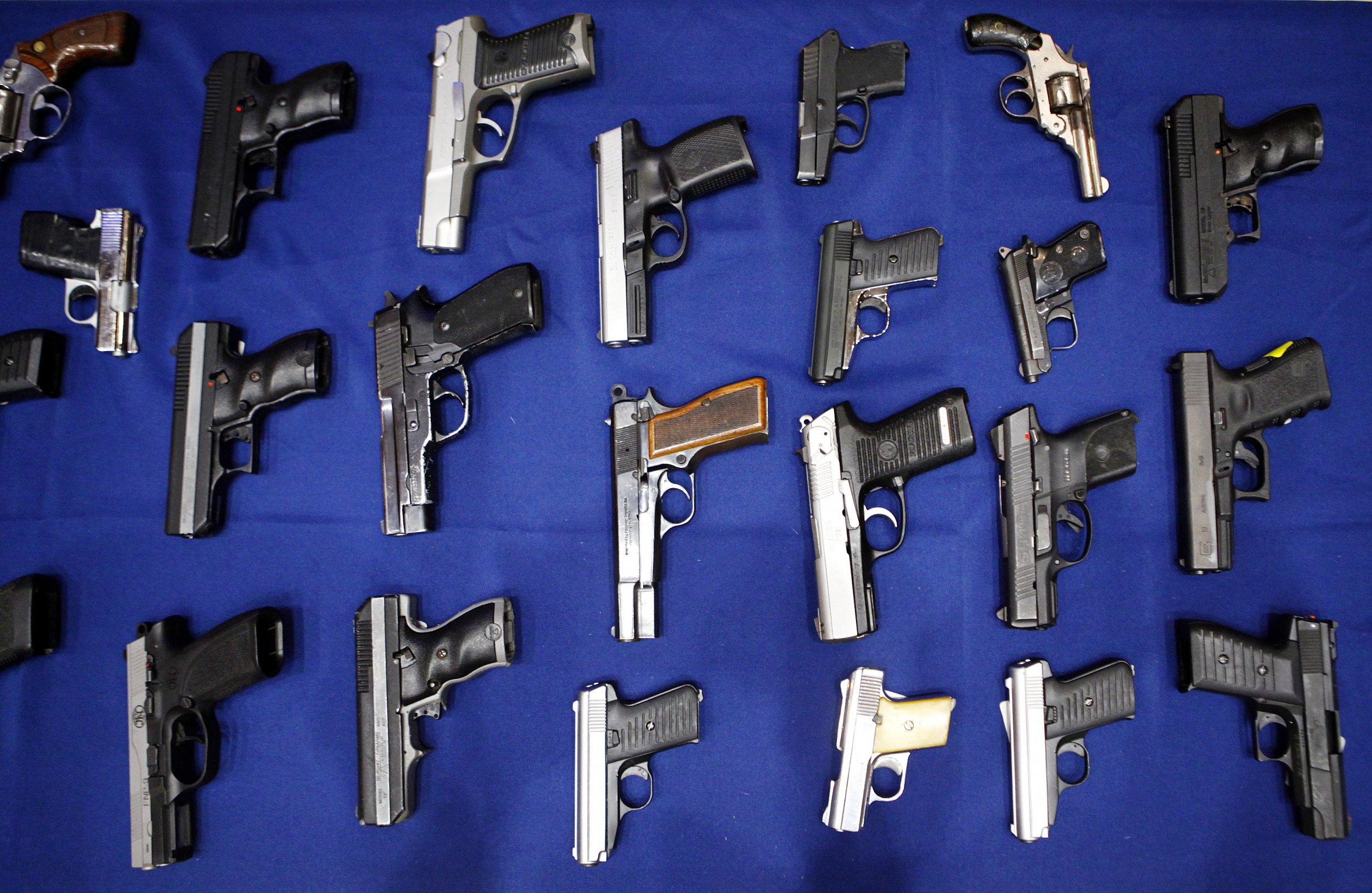 Just two weeks after Kansas legalized the concealed carrying of guns at public colleges, a Wichita State University employee left a handgun in a bathroom on campus.
Related: Arkansas responds to the backlash to its new concealed carry law
A Facebook user claimed to find the object on the second floor of Jabara Hall, and on Friday posted a photo of it to his social media account. He turned in the gun to campus police, who since have returned the item to its owner, says Joe Kleinsasser, university spokesman.
Kansas residents have been able to carry concealed weapons into public buildings since 2013. Public universities and colleges in the state were temporarily exempt from the law, but that expired on July 1, and campus carry took effect.
Under the new measure, any individual who is at least 21 and lawfully eligible to carry a concealed handgun in Kansas can now do so on public college campuses. Wichita State's weapons policy says those individuals should keep the handguns completely concealed on or about them at all times and keep them within their immediate custody and control. It is not lawful, the document continues, to brandish or intentionally display a handgun except when using it in self-defense or transferring it to safe storage.
Campus police did not immediately respond to Newsweek's request for comment. Kleinsasser says the owner of the unattended handgun didn't violate a state statute or commit a criminal offense. But the individual did violate university policy. "It is up to Human Resources to decide whether there is any action taken. I haven't heard what, if any, action HR will take," Kleinsasser tells Newsweek.
Concealed carry is permitted in all of Wichita State's buildings, except beyond the lobby of the police department, unless adequate measures, like metal detectors or guards, are put in place. As the policy states, the university may designate a specific location as temporarily gun-free, with appropriate signage, and use adequate security measures after submission and approval by the Governance Committee of the Board. At this time, there aren't any gun-free buildings on campus.
Some professors have expressed outrage at teaching armed students and have vowed to find jobs at other institutions as a result. But Wichita State isn't the first university to face backlash over a campus carry policy. In April, the Republican governor of Arkansas signed a bill to allow colleges to prohibit fans from bringing guns to athletic events even if they have concealed carry licenses. The amended law was a response to national opposition to the idea of allowing guns at college athletic events, and it came just weeks after state legislators passed a sweeping gun measure in March to permit anyone aged 21 or older to carry concealed firearms in the state Capitol, places of worship, some bars, on college campuses, in libraries and in other public places that were previously off-limits.
In Texas last year, faculty at the University of Texas at Austin unsuccessfully sued to block the implementation of the state's divisive campus carry law.