Gunfire, Explosions Rock Texas Synagogue: Rabbi Released, Suspect is Dead
A standoff at a North Texas synagogue erupted with a loud explosion Saturday night while three hostages remained inside, including the rabbi. Hostages have been released, the hostage taker is dead and there seems to be no further threat, according to the FBI.
A spokesperson stated that four hostages were initially taken, and one was released after hostage negotiators began talking with the suspect.
After one hostage was released, law enforcement stormed the scene and released the remaining hostages. That's when the loud bang occurred, followed by the ringing sound of gunshots.
There were about 200 law enforcement agents from the FBI, Homeland Security and the Texas Department of Public Safety, along with police departments from Colleyville and North Richland Hills to work the scene that turned into a hostage situation around 11 a.m. CT.
The hostage taker is dead, and there is no ongoing threat, according to the FBI's press conference Saturday night.
There have been no reported injuries or deaths of the hostages, and the Texas governor said all of them are now "alive and safe."
The FBI stated Saturday night that all hostages are doing well and none of them require medical attention. The hostages are now talking with the FBI to explain what happened inside the synagogue and give them more details.
Law enforcement officials say they have no answer to why the hostage taker chose this synagogue, nor their motive. They did not reveal the identity of the hostage taker, either.
This began Saturday with reports of a hostage situation at a live stream Shabbat service at Congregation Beth Israel in Colleyville drew local police.
SWAT operations at the synagogue led to evacuation of nearby residents by the Colleyville police, who also urged people to avoid the area just northeast of Fort Worth. Although most hostages were released earlier during the 11-hour standoff, rabbi Charlie Cytron-Walker had remained among the three hostages remaining.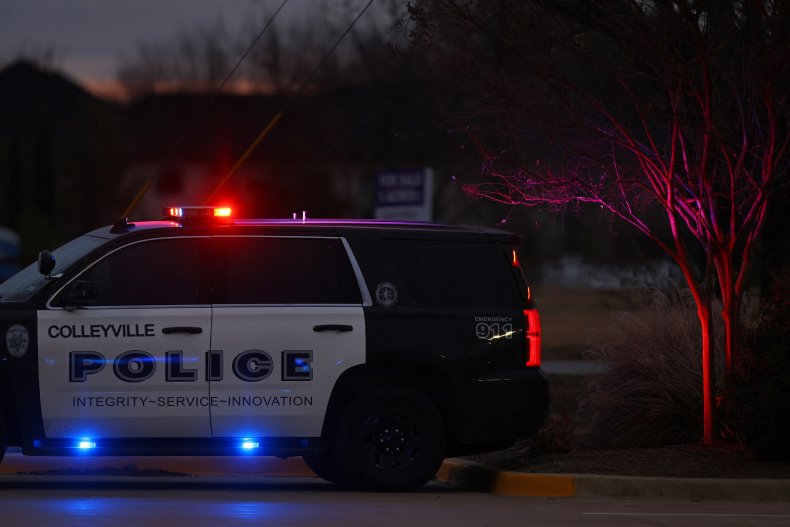 With the rapid spread of the Omicron variant of COVID-19, the service was being live streamed so members of the synagogue could watch it without actually attending. The hostage situation was seen on the live stream, which triggered law enforcement.
The live stream has since been removed.
Hostages were released throughout the day, but no reason of why it happened has been revealed yet.
After the explosion and subsequent gunfire sounds, Texas Gov. Greg Abbott tweeted that all hostages had been released and are "alive and safe."
It's unclear whether or not the suspect is alive or dead.
Congregation Beth Israel began in 1998 by three women, including author Anna Salton Eisen, as a chavurah, a group of Jewish people who gather for prayer services, before it became a synagogue in 1999.