Trump Hotel Guest With Two Guns, 90 Rounds of Ammo Arrested After Making 'Threatening Remarks'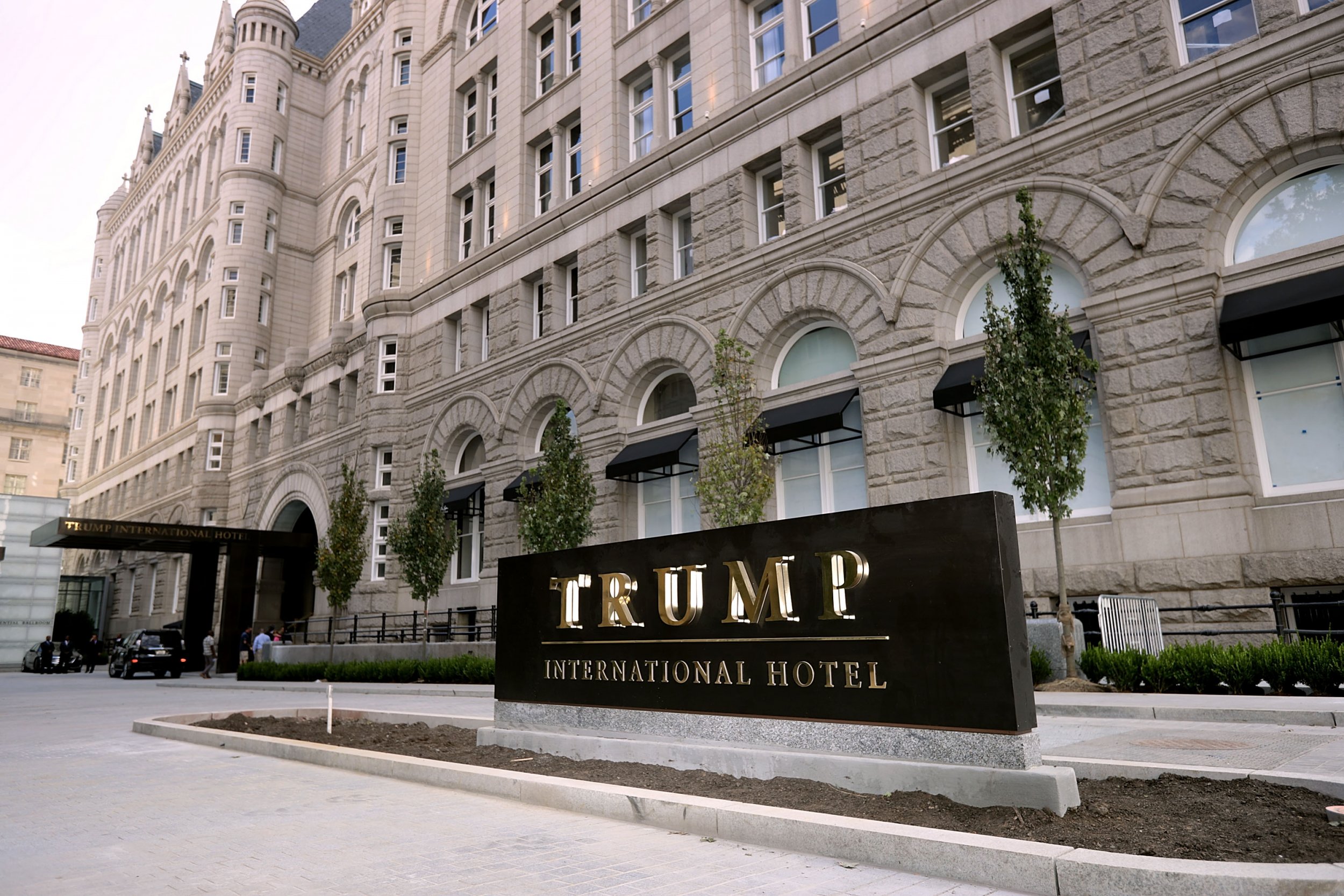 Updated | A Pennsylvania man armed with two guns and 90 rounds of ammunition was arrested at Trump International Hotel Wednesday night in Washington, D.C., less than a mile from the White House. Metropolitan Police Department officers detained 43-year-old Bryan Moles on two counts of carrying a pistol without a license and one of possessing unregistered ammunition, according to The Washington Post.
Related: Under Donald Trump, what will happen on guns?
No shots were fired at any time, but police spokesman Dustin Sternbeck told the Post that his department got a tip about Moles having "made threatening remarks" from another police force. The police were acting on a tip that the suspect had the guns at the hotel, which opened last September in the city's old Post Office Building. They saw one gun in his car and another in the glove box on Wednesday and took Moles into custody, seizing a Glock 23, a Bushmaster Carbon-15, 30 rounds of 7.62 ammunition and 60 rounds of .223 ammunition, according to the incident report shared by WJLA.
The Secret Service confirmed in a news release that a probe into the incident was ongoing, noting that "at no time were any Secret Service protectees at risk." Metropolitan Police Chief Peter Newsham said at a news conference investigators were looking into Moles' possible motive.
"I was very concerned about this circumstance, very peculiar circumstance," he added. "I believe that the officers and our federal partners and in particular the tipster coming forward averted a potential disaster here in our nation's capital."
President Donald Trump has long been a proponent of gun rights. Speaking at a National Rifle Association conference earlier this year, Trump assured gun owners they had "a true friend and champion in the White House."
"No longer will federal agencies be coming after law-abiding gun owners," Trump said, according to CNN. "No longer will the government be trying to undermine your rights and your freedoms as Americans. Instead, we will work with you, by your side."
That said, whether firearms are OK at Trump's hotels specifically was briefly the subject of debate in 2015. During a Republican primary debate, moderator Carl Quintanilla told Trump he'd identified a few Trump properties with gun-free policies—essentially, places that don't allow people to have guns with or without permits, Reuters reported.
Trump responded that he'd alter those policies, but then his company released a statement telling guests no change was necessary. Trump properties already allowed guests to have guns.
"While laws vary substantially from jurisdiction to jurisdiction, we allow security personnel and other licensed individuals the ability to carry a firearm in an effort to protect themselves, our guests, associates and the general public," the Trump Organization said at the time.