Armed Student Opens Fire at French High School, Injuring Three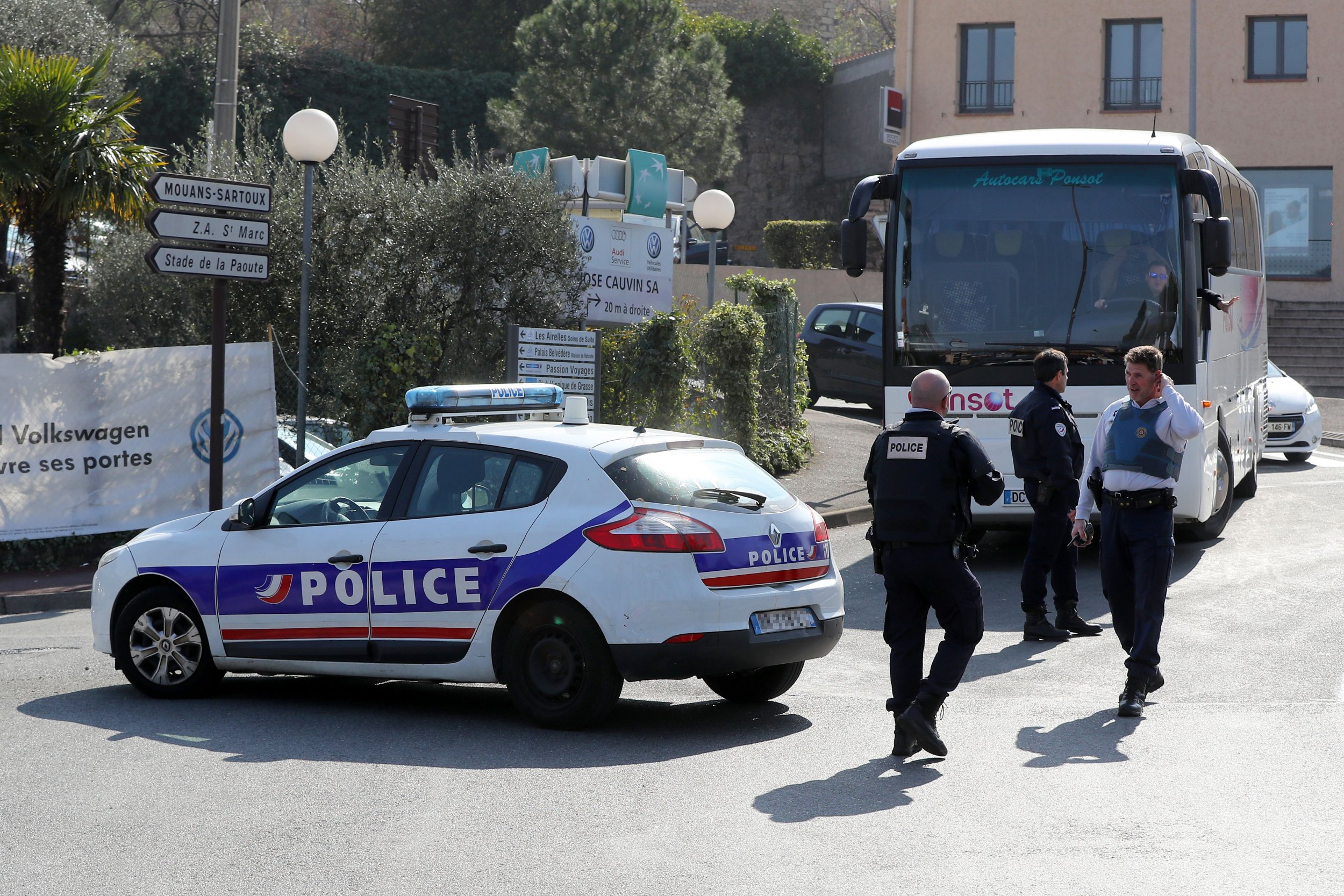 Updated |
A student entered a high school in the southern French town of Grasse on Thursday, opening fire and injuring three people, including his headmaster, police and local officials said.
Shots were heard at the Tocqueville High School in the town of about 50,000 shortly before 1 p.m. local time, according to French media reports. French Interior Ministry spokesman Pierre-Henry Brandet said the teenager used a rifle in the shooting, injuring three people.
The attack was not linked to an extremist group according to the French Interior ministry; they believed the 17-year-old gunman had recently watched mass shooting videos.
"The first investigations suggest he had consulted American-style mass killings' videos," the spokesman said, Reuters reported.
Regional newspaper Nice Matin had earlier reported that there was a second suspect sought in the incident, but authorities are still trying to ascertain if there was a second assailant at all.
Local authorities locked down the school and others in the town after the incident.
Regional educational chief Emmanuel Ethis tweeted that a crisis cell was deployed following the shooting.
French Prime Minister Bernard Cazeneuve canceled a visit to the Somme after the shooting and another incident at the International Monetary Fund (IMF) building in Paris, where a letter bomb exploded Thursday, burning a secretary's hands and face, according to police. IMF chief Christine Lagarde condemned the incident as a "cowardly act of violence."
Read more: Timeline of Jihadi Attacks in France Since Charlie Hebdo
In another deadly attack, Tunisian national Mohamed Bouhlel killed 86 people in the southern city of Nice, just 40 kilometers from Grasse, driving a 19-tonne truck into Bastille Day revelers on the French Riviera city's Promenade des Anglais. France is still under a state of emergency, which gives the country's leadership and security services greater powers to detain suspects and prevent acts of extremism.