Guns in America: House Passes Bill to Allow Gun Sales to Mentally Ill Vets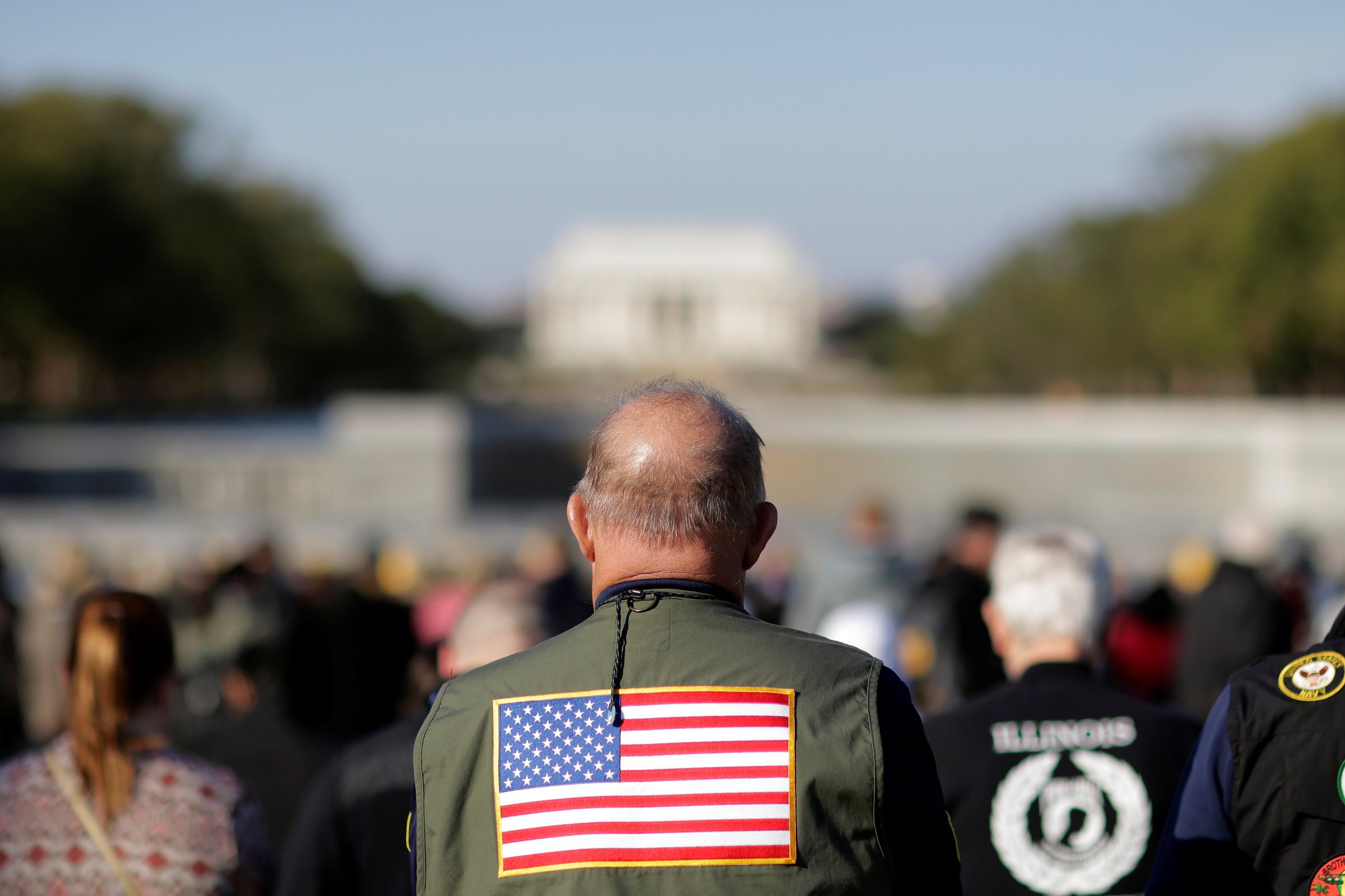 Updated | Twelve House Democrats joined their Republican colleagues Thursday in voting in favor of a bill that would require a judge to first rule if veterans are a danger to themselves or others before the Department of Veterans Affairs takes action to prevent them from purchasing firearms. The House approved the Veterans Second Amendment Protection Act, backed by the National Rifle Association, by a 240-175 vote. The legislation will now go to the Senate.
Related: Guns in America: Bill seeks to reverse research ban
As it now works, veterans deemed "mentally incompetent" by the VA are placed on the list of individuals who could be denied weapons permits. Representative Phil Roe (R-Tenn.), who sponsored the bill and is chairman of the House Committee on Veterans Affairs, said Thursday on the chamber floor that the current practice "deprives veterans of their constitutional rights without due process of law." He continued, "Veterans who fought to defend the Constitution should also be allowed the rights to protect it."
Most Democrats disagree with Roe's bill, saying it would allow at-risk veterans easy access to firearms. Representative Elizabeth Esty (D-Conn.), a member of the House Veterans Affairs Committee who represents the district where the 2012 Sandy Hook Elementary School shooting took place, said the bill, introduced in February, was rushed to consideration on the House floor, and argued it would make it easier for veterans in crisis to purchase guns.
During debate in the House earlier Thursday, Representative Alcee Hastings (D-Fla.) said he was "disgusted" by the legislation. He added: "I support veterans' rights to defend themselves. But I don't support crazy people having guns, whether they're veterans or not. And it's just that simple."
Earlier this week, 14 retired admirals and generals from all branches of the military sent a letter to congressional leaders urging them to oppose the bill. Veterans, they argued, are at a higher risk of suicide compared to the U.S. civilian population: According to the Department of Defense's 2014 Suicide Event Report, which was published last year, an average of 20 veterans commit suicide each day, two-thirds of whom do so by using a firearm. Among the retired officers signing the letter were General David Petraeus, a former CIA director, Admiral Thad Allen and Generals Michael Hayden and Stanley McChrystal.
But some veterans organizations, including the Veterans of Foreign Wars and U.S. American Legion, support the legislation.
If it also passes the Senate and President Donald Trump signs it into law, the measure would enable the FBI to retroactively delete the records of more than 174,000 veterans who are mentally unable to manage their finances and are blocked by the National Instant Criminal Background Checks System (NICS) from purchasing firearms. The NICS is the national database that gun sellers are required to check before selling a firearm.
Roe currently has five co-sponsors for his bill and it is backed by the NRA, which says the VA's longtime practice "arbitrarily" denies some veterans their right of self-protection. Only veterans designated as a danger to themselves or others, the NRA argues, should be blocked from purchasing guns.
This is Republicans' second attempt in the two-month-old Congress to roll back existing federal gun laws. The House and Senate voted to revoke a regulation that prevented certain Social Security recipients with mental health conditions from buying guns. Trump earlier this month signed off on revoking the regulation, which was put into effect after the Sandy Hook massacre.
Esty had introduced a substitute amendment that would call for a study to examine the effectiveness of the current information-sharing practices between the VA and NICS. The committee voted down her amendment last week.
In the wake of the April 2007 shooting tragedy at Virginia Tech, Congress passed and President George W. Bush signed legislation requiring all federal agencies—including the VA—to submit to the NICS the names of individuals who because of mental incompetency are legally prohibited from possessing guns. Since then, the VA has submitted more than 174,000 names of veterans suffering from mental problems such as long-term post-traumatic stress disorder, schizophrenia and dementia, according to the Veterans Coalition for Common Sense, a group established by former Representative Gabrielle Giffords (D-Ariz.), who became an gun-violence prevention activist after being shot. Of those servicemen and women, 19,000 suffer from schizophrenia and another 15,000 have severe post-traumatic stress disorder.
Under the current policy, the VA requires clear and convincing evidence of a veteran's incompetency. At any point, a veteran can submit new evidence regarding the incompetency determination. On this point, the NRA argues that few of the individuals affected by the program have the means to fund expensive mental health evaluations and legal aid.
Republicans in Congress previously have introduced legislation to end the VA policy, but the bills ultimately died.
This article has been updated to include the vote.
Guns in America: House Passes Bill to Allow Gun Sales to Mentally Ill Vets | U.S.