Guns From America Snagged on Their Way to Iraq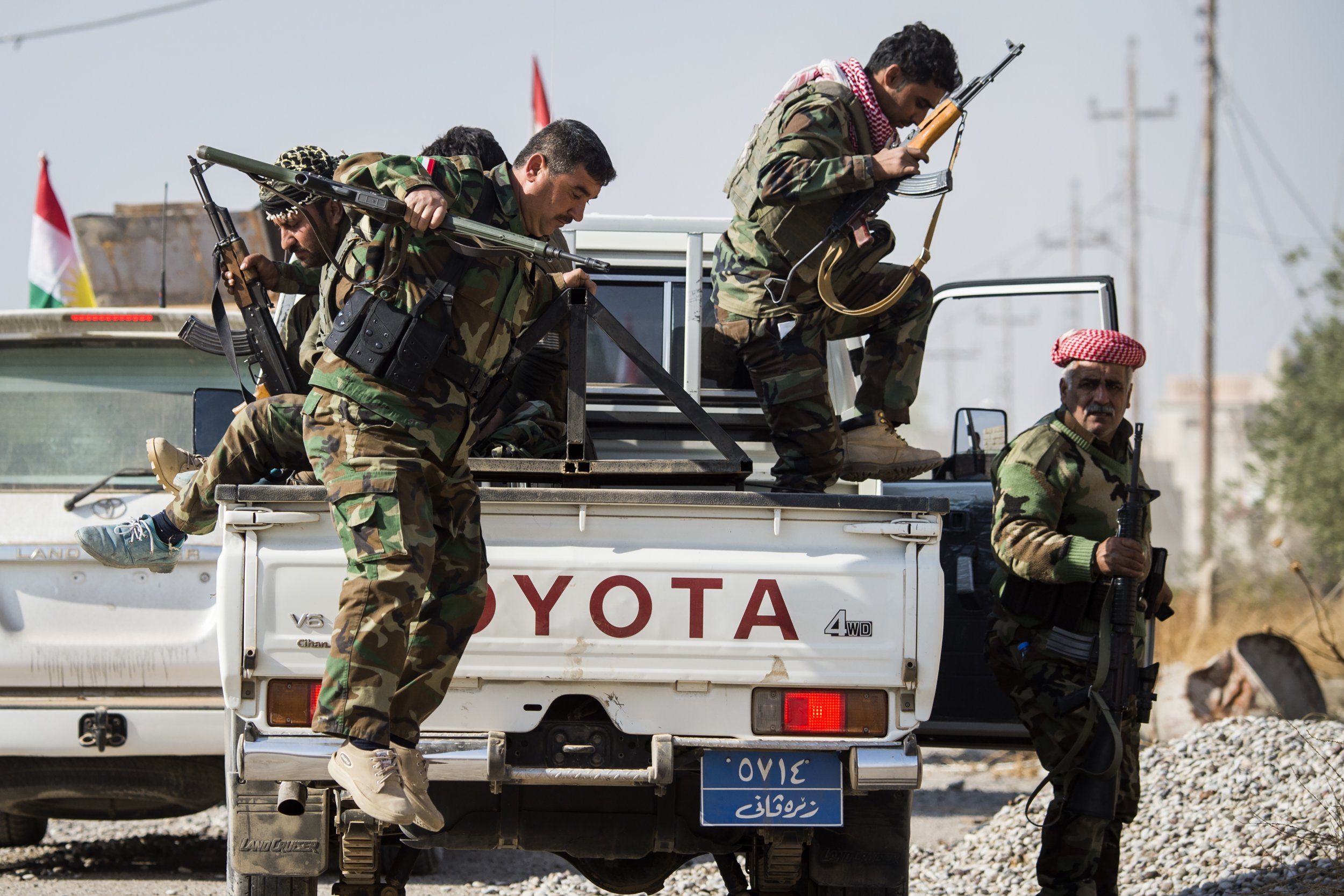 Two men allegedly wrapped 47 guns in black tape and packed them into the door cavities of a Ford Mustang and a Chrysler 200 before loading the vehicles into a shipping container and sending them to Turkey in September. According to court fillings for an indictment issued Wednesday, their hope was to smuggle the weapons into Iraq to help Peshmerga Kurdish fighters, but Turkish officials discovered the illegal shipment before it made it that far.
Paul Stuart Brunt, 51, of Bellevue, Washington, allegedly told investigators he was paid $15,000 by an Iraqi national to smuggle weapons into Iraq for the Kurdish Peshmerga fighters. The Iraqi national, Rawnd Khaleel Aldalawi, 29, had been traveling in the U.S. on a tourist visa that expired in June.
Brunt and Aldalawi are being charged with breaking federal weapons export laws and could face five years in prison and $250,000 in fines. They have yet to enter pleas. Brunt has been released pending trial, and both he and Aldawali have turned over their passports. The public defender assigned to Brunt declined a request for comment, and a lawyer for Aldawali also declined to comment on the case.
After the shipment was discovered, the Turkish government informed U.S. law enforcement, which found records of another shipment of three cars sent to the same address in Erbil, Iraq in February 2017, according to court documents. Brunt's name allegedly was listed on the documentation for both shipments, and Aldalawi's was on one of the manifests.
Brunt told investigators that the first shipment included 30 guns, according to court documents, but said he he didn't pack the guns in the cars. He claimed Aldalawi worked with an unidentified third person to load the shipments.
Aldalawi told investigators he had relatives in the Peshmerga forces, which have been critical to U.S. efforts to defeat the Islamic State militant group in Iraq and Syria. He claimed he didn't know that shipping the guns violated U.S. law, and said he had permission from the Kurdish authorities, the court documents said.
"It may be that I did something without knowing the legalities of it," he said during an interview with investigators, according to the complaint signed by one of the Department of Homeland Security agents who worked the case. "The Ministry in Peshmerga has given us a license, it's the United States that needs to give us this."
Brunt allegedly bought most of the guns from five shops between October 2016 and August 2017. There were eight transactions, the largest including 15 guns, according to court documents. Brunt bought the cars in May and July of last year, the complaint said, paying a little over $20,000 and trading in another car. The two cars and guns were intercepted by Turkish authorities on November 27.
The U.S. government helped to arm the Peshmerga fighters in early 2017, awarding nearly $300 million in contracts to buy weapons for the militias. Those militias were critical in the U.S. campaign to retake territory from ISIS, sweeping in from the north during a coordinated campaign to capture Mosul, Iraq's second largest city.
While the U.S. government did arm Kurdish fighters, it is illegal for people to ship weapons out of the U.S. without export licenses. Regardless, the U.S. has long been a source of weapons used in overseas battles, according to Joe Young, a professor at American University.
"Historically this is really common, for instance during the troubles in the U.K., Irish-American citizens sent weapons," he said. "It's not all that unusual that Americans are supporting this war effort."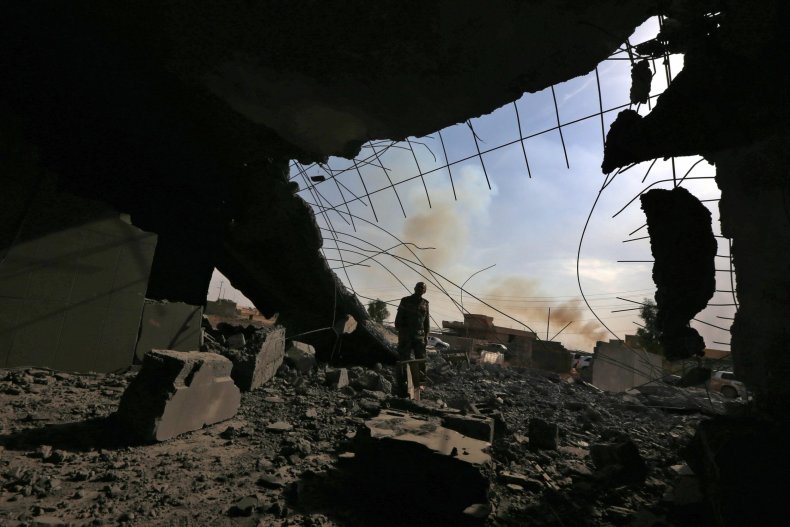 Turkey has worried that guns given to Kurdish fighters in Iraq and Syria might make their way into the hands of Kurdish separatists in Turkey, and it recently undertook a strike in northern Syria to uproot a Kurdish militia group.
Along with exporting weapons, some U.S. citizens have traveled to join Peshmerga fighters battling ISIS. Because these Americans are participating in opposing a clear U.S. enemy, law enforcement has not been aggressively pursuing those supporting the Peshmerga.
"There are at least dozens and probably dozens of Americans who have gone over to fight with the Peshmerga," Young said. "I don't think American law enforcement is worried about those going to fight with the Peshmerga."
It's not the first time weapons have been snagged while en route to forces in Iraq and Syria: A California man was charged in August with trying to ship guns through Turkey to Syria.