An armed standoff occurred within the halls of Congress on Wednesday, as chaos unfolded after thousands of President Donald Trump's supporters rioted outside the U.S. Capitol building and eventually breached the facility.
Police barricaded the front doors of the House chamber while insurrectionists busted windows and attempted to storm the room. Eventually, the Capitol complex was evacuated using the underground tunnel system that leads to office buildings, as pro-Trump protesters filled nearly every inch of the entire first floor of the building, including the floors of both chambers.
The violent insurrection was in response to a joint session of Congress to certify President-elect Joe Biden's Electoral College win.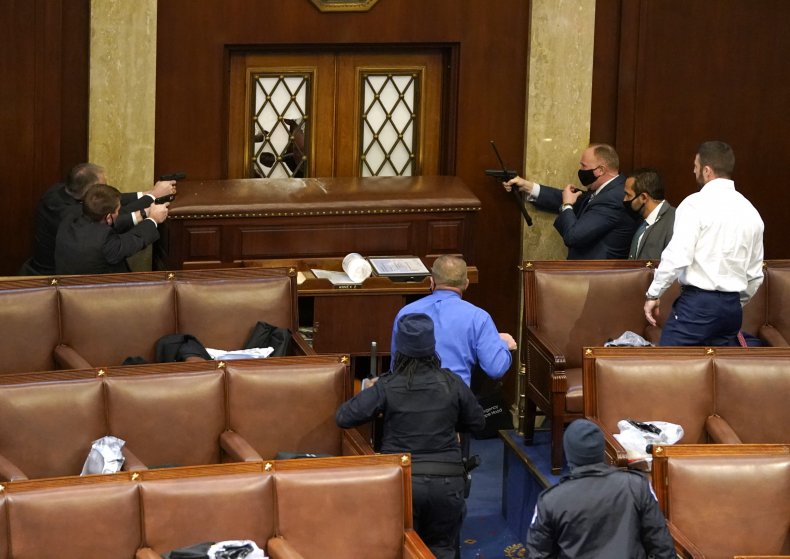 There were several reports that shots were fired, and a bloodied woman could be seen being taken out of the building on a stretcher by paramedics. Several Capitol Police were also visibly injured after clashes with insurrectionists.
The D.C. Police chief later confirmed that a civilian was shot, who reportedly died from her injuries. The D.C. National Guard was eventually called in to help quell the violence and vacate the Capitol of rioters.
Lawmakers, staff and reporters were forced to hide under desks, chairs and secure themselves in offices, as law enforcement was completely overrun by pro-Trump insurrectionists who touted the same false narrative from the outgoing president that the 2020 election was somehow rigged and stolen.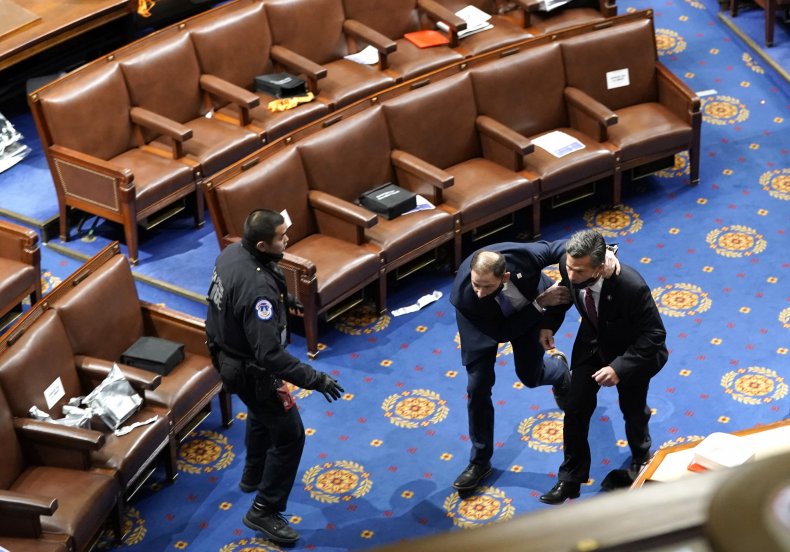 Both the House and Senate chambers were eventually evacuated.
There were several reports of police officers being injured.