Florida Teachers Split on Bill to Let Them Carry Guns on Campus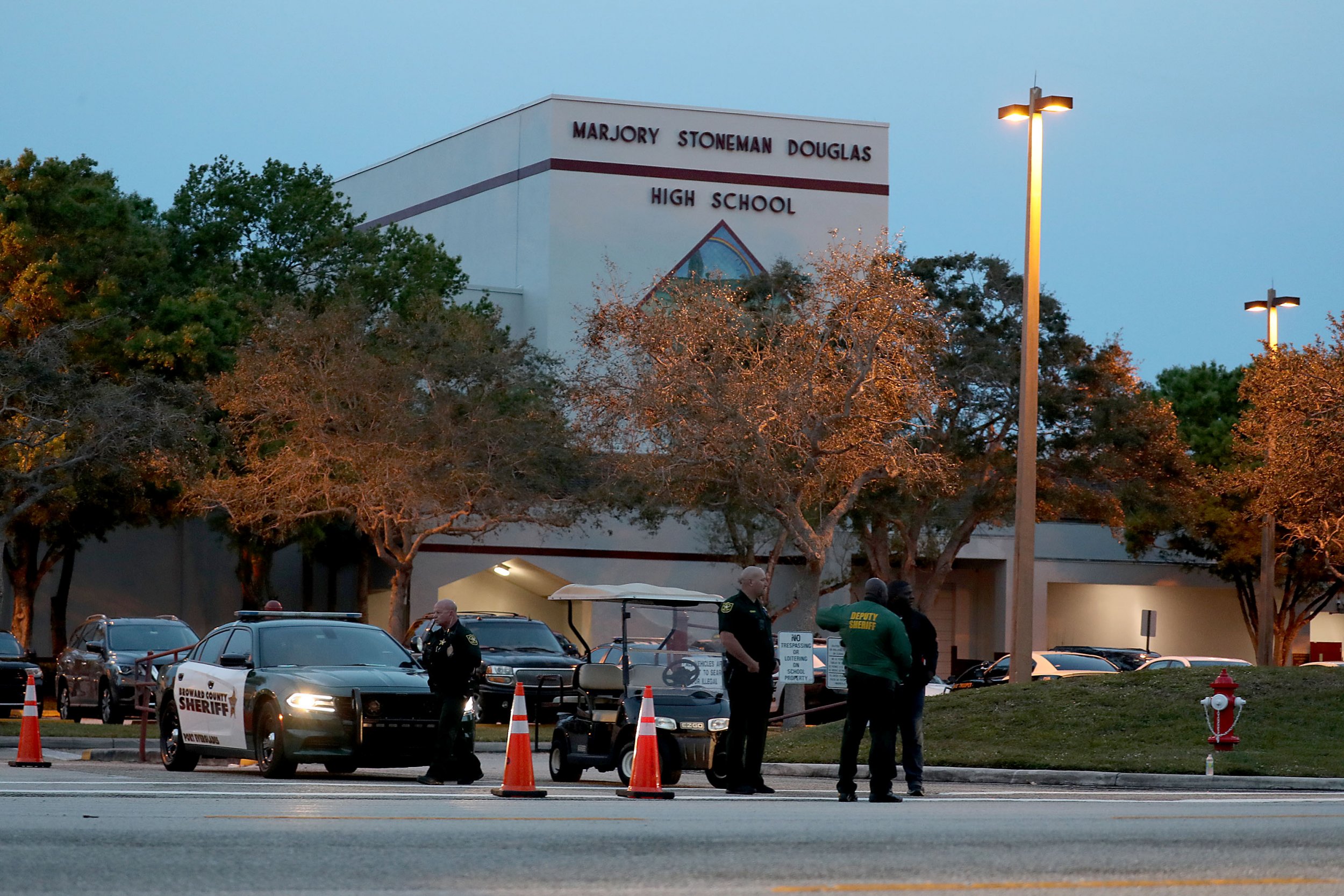 Florida is drawing closer to allowing its teachers to carry potentially lethal weapons in the classroom — a prospect that has some educators feeling relieved while others remain perplexed.
"We are underpaid and overworked," said a middle school science teacher in Winter Park, Florida, who like everyone who spoke to Newsweek did so under the condition of anonymity. "Sometimes there is real verbal abuse. So having a gun with those kinds of stressful situations is a recipe for disaster."
But a world history high school teacher in Baker, Florida, disagreed.
For him, fitting teachers with firearms is wise, given the uncertainties in today's schools.
"I think teachers need to be able to do that, absolutely," he said.
The bill, passed by a wide margin in Florida's Republican-dominated legislature, seeks to broaden the Guardian program already in place to permit trained teachers to double as campus security. It is headed to the office of recently elected Gov. Ron DeSantis, who is expected to sign it into law.
The "Coach Aaron Feis Guardian" bill was named after the heroic Marjory Stoneman Douglas High School football coach who shielded kids from an armed attack by a recently expelled student on Valentine's Day 2018.
The gunman, identified later as 19-year-old Nikolas Cruz, slaughtered 17 students and injured over a dozen more.
The Parkland, Florida, shooting became the deadliest school shooting since December 14, 2012, when gunman Adam Lanza shot and killed two dozen young children and adults at the Sandy Hook Elementary School in Newtown, Connecticut, before taking his own life.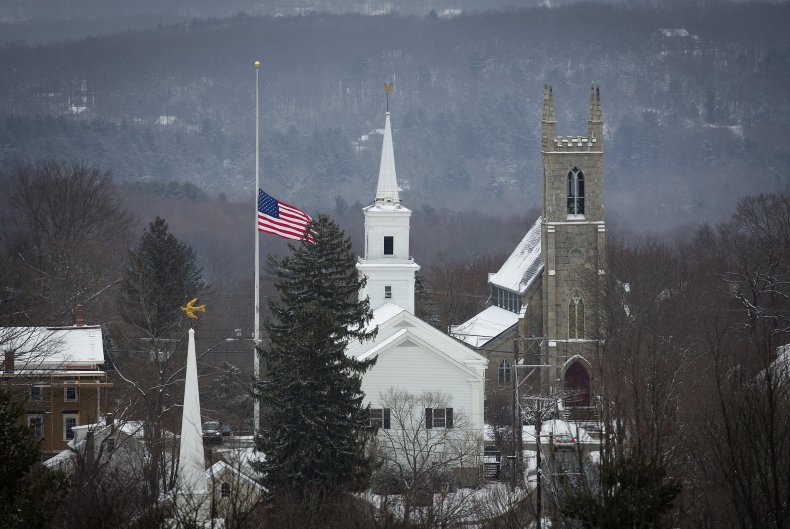 The original program signed into law last year was a direct response to the Parkland massacre and moved to appoint certain school personnel to carry a firearm, so long as they underwent 144 hours of training that includes 8 hours of "instruction in active shooter or assailant scenarios" and pass a psychiatric evaluation.
The program has been off-limits to classroom teachers. But, if signed by the governor, the bill passed this week would remove "the prohibition against classroom teachers serving as school guardians" and qualified educators will have the legal option to carry firearms.
Gay Valimont, who volunteers with the Florida Chapter of Moms Demand Action for Gun Sense in America pushed for opposition to the bill.
"We implore Gov. DeSantis to listen to Floridians and veto this risky bill. We will remember which lawmakers stand on the side of public safety at this critical time," she wrote in a statement.
For one retired high school math teacher who used to instruct kids in Broward County — the same county as Parkland — the option of allowing teachers to arm themselves is overdue.
"Safety is such a big issue with me and when I was teaching I had to put my life and my students' lives in the school administration's and SROs [Student Resource Officer's] hands and I never felt safe," she said, reflecting on times when she voiced concerns involving potential threats.
"When I confronted the school about anything regarding school safety — they never took it seriously," she said.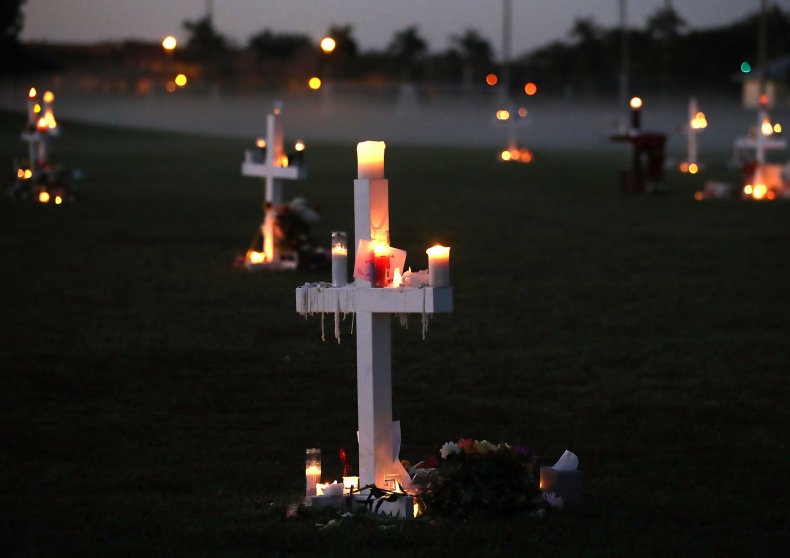 A middle school civics teacher in Seminole County is concerned that the root of the problem is being squarely overlooked.
"I went to school pre- and post-Columbine," she said, referring to the April 1999 deadly mass high school shooting in Colorado committed by two rampaging students. "This is an epidemic and we need to find a solution. Arming teachers just isn't the solution.
As far as the current safety at her school, she noted that not all school SROs are equal.
"I have confidence in my [SRO] because I am fortunate enough to live in a county that provides a police officer or sheriff's deputy to every school," she said, adding that if faith is waning in the SRO, then "fix that problem and don't create another one by arming teachers."
Even SROs posted at schools by law enforcement agencies are prone to errors.
Only two days ago, an SRO "leaning against the wall" of the cafeteria at Weightman Middle School in Wesley Chapel, Florida, "incidentally discharged" his holstered gun and struck a wall, according to a Pasco County Sheriff's Office report.
No injuries were reported and the SRO involved in the incident was put on paid administrative leave.
That uninentional discharge was fresh on the mind of the Seminole County civics teacher, who believed it is asking too much for teachers to police the premises.
"You're asking teachers who aren't trained on a daily basis and whose main job is not about keeping the public safe to make the same kind of judgment calls" as police do, she explained.
"Our focus should be teaching kids and keeping them safe," she went on. "Putting guns in teachers' hands won't do either of those things."
Rather, she suggested putting resources toward alternatives to equip classrooms with devices that bar doors shut.
Another problem she noted with the plan to arm teachers is the fact that educators — just like people in other lines of work — do leave their schools to work elsewhere.
"Arming teachers — you'd have to take all that money to get all those teachers trained and when those teachers decide to leave, you have to train new teachers and have to provide them with weapons," explained the civics teacher, who called it a "costly neverending game."
What's more, the middle school science teacher in Winter Park maintained that teachers are already overextended.
"I don't think it should be the teachers' responsibility since they have way too much responsibility as it is," she argued.
She also expressed concern that, for some students, the school serves as "the only safe place."
"Having a gun in the classroom is ruining that," she added. "It's a school, not a military base or a jail."
Almost in same the spirit of Coach Feis, she vowed to protect her students at any cost.
"If it's me or my kids — it's me because I am going to make sure they get out," she said.
If the bill becomes law, the question remains how teachers will be armed and what practical safeguards would be put in place to prevent tragedies. Will guns in the classroom be kept in lockboxes? Will teachers be permitted to give their lessons with a loaded firearm in a shoulder holster?
While there are many instances in the classroom where tempers flare, the Winter Park teacher wondered about the possibility of a teacher or a child losing control and using the weapon:
"If I have an aggressive kid in my class and he gets a hold of my gun, what then?"