Kids and Guns: Shootings Now Third Leading Cause of Death for U.S. Children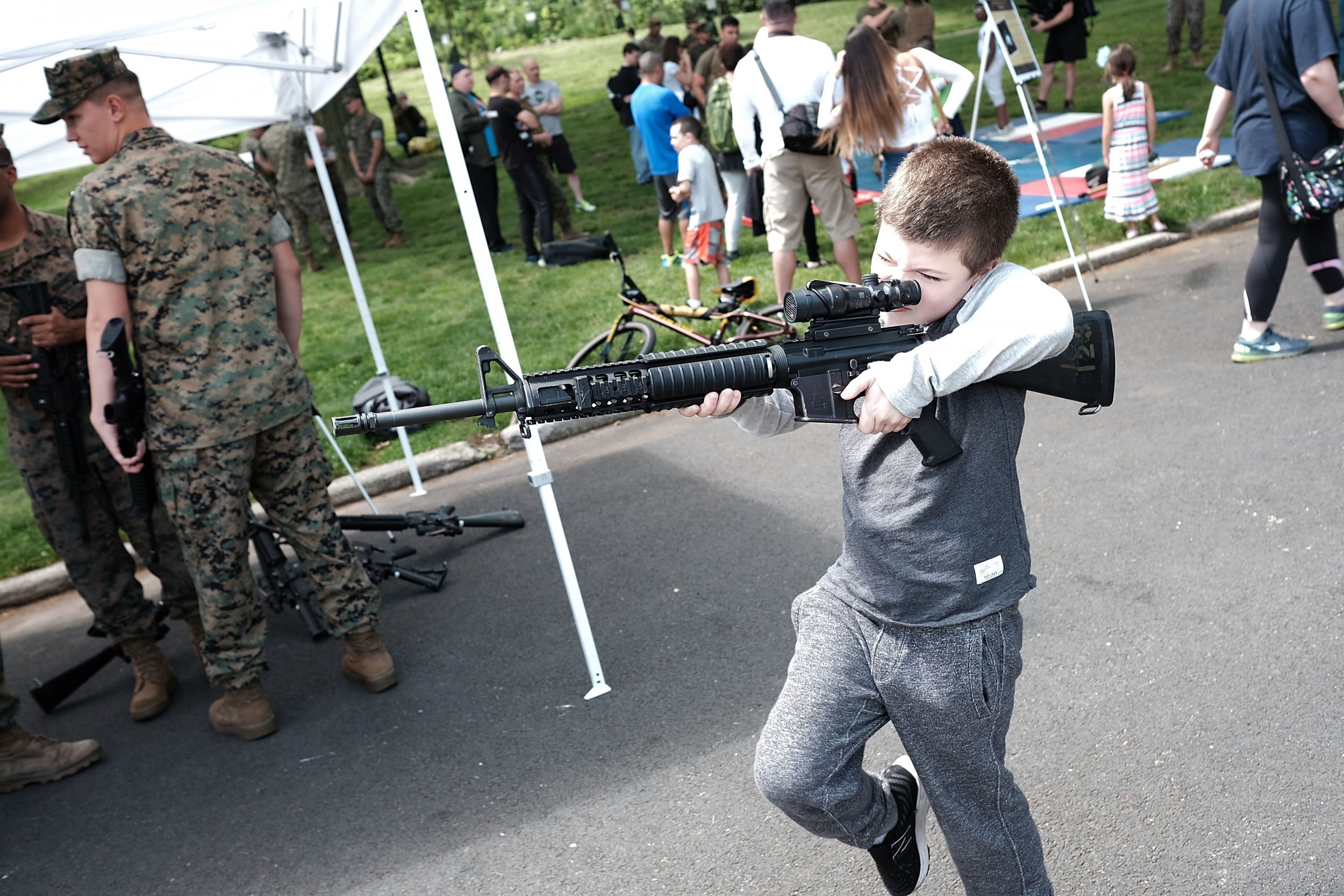 Few stories are more heartbreaking than those involving children who are injured or killed by gunshots. It isn't hard to find them: In June alone, a 6-year-old accidentally shot and killed a 4-year-old in South Carolina, a father accidentally shot and killed his 9-year-old daughter in Indiana and an 8-year-old Mississippi boy was accidentally shot in the chest. His grandparents drove him to the hospital, but he died 45 minutes later. Sadly, the list of child gun deaths goes on.
Related: Republican praises guns just moments after Virginia shooting
Though we constantly see examples in the news, child gun injuries and deaths may be even more prevalent in the United States than we realized. A study published Monday in the journal Pediatrics showed that an average of 5,790 children in the United States receive emergency room treatment for gun-related injuries each year, and around 21 percent of those injuries are unintentional. The study also found that an average of 1,297 children die annually from gun-related injuries, making guns the third-leading cause of death for children in America (behind illnesses and unintentional injuries like drownings or car crashes). The number is based on data taken from 2012 to 2014 for children up to the age of 17.
Data on fatal gun deaths were drawn from the Centers for Disease Control and Prevention's National Vital Statistics System database, and data on nonfatal gun injuries were from the U.S. Consumer Product Safety Commission's National Electronic Injury Surveillance System.
Researchers found that 53 percent of the gun-related deaths were homicides, while 38 percent were suicides, 6 percent were unintentional and 3 percent were related to law enforcement or undetermined causes. Of the injuries, 71 percent were assault, 21 percent were unintentional, 5 percent were related to law enforcement or undetermined causes and around 3 percent were self-inflicted. In 2010, 91 percent of the children killed by guns around the world were American, where, according to the data, 19 children die from or are treated for gunshot wounds each day.
Boys were responsible for 82 percent of gun-related deaths, and 84 percent of the injuries. While African-American children had the highest rate of homicide, white and Native American children had the highest rate of suicide.
Though homicides among children declined between 2007 and 2014, suicides rose by 60 percent. The study found that about a third of the children who committed suicide had been depressed, while about a quarter had been clinically diagnosed with a mental health problem. Suicide was found to be more common in rural areas, with Idaho, Montana and Alaska leading the way.
The study also broke down all gun deaths among children by state. Topping the list from 2010 to 2014 were the District of Columbia, Louisiana, Wyoming and Alaska.
In September 2016, Pediatrics published a study by researchers from the Washington University School of Medicine in St. Louis in which parents were surveyed in pediatrician office waiting rooms in Missouri and Illinois. Of the 1,246 polled, 36 percent said they kept guns in the house, with two-thirds saying the house contained more than one gun. Though the study only focused on two states, researchers said that the percentage of guns in the house was in line with national survey results.
This may be why Dr. Ruth Abaya, an assistant professor of clinical pediatrics at the University of Pennsylvania School of Medicine and an attending physician in the division of Emergency Medicine at Children's Hospital of Philadelphia, told CBS News that while the child gun death and injury study published Monday was "staggering," the results were, "unfortunately, not surprising."