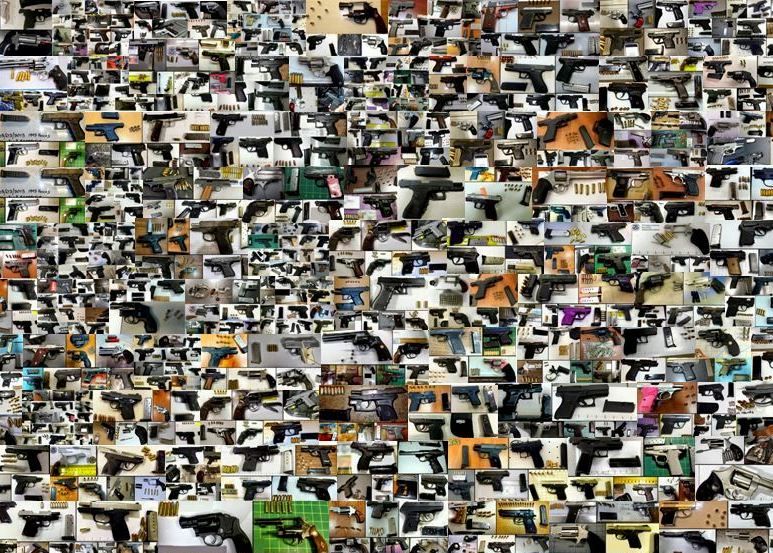 Some travelers like to pack more than a toothbrush and a change of clothes in their carry-on and checked bags, and they kept the Transportation Security Administration (TSA) very busy in 2015.
The agency said Thursday it intercepted a record number of firearms last year, as well as finding a slew of other prohibited and just plain strange items in people's bags. Its annual year in review blog post, also published Thursday, included additional examples and photos of some of the most perplexing finds.
The agency screened more than 1.9 million passengers each day, for a total of roughly 708.3 million screened in 2015 (that's up by 40.7 million from the previous year). It also screened more than 432 million checked bags and upward of 1.6 billion carry-ons.
Within the latter, TSA agents found a record 2,653 firearms, up from 2,212 in 2014. The number of firearms intercepted by the TSA has seen a steep rise in the last decade, with 606 found in 2005 and 1,123 in 2010. Of the firearms found in carry-on bags at TSA checkpoints around the country last year, 82.8 percent were loaded.
Dallas/Fort Worth International Airport leads the list, with 153 firearms uncovered there last year, followed by Hartsfield-Jackson Atlanta International Airport (144) and George Bush Intercontinental Airport - Houston (100). Five of the top 10 airports are in Texas.
"The transport of firearms by commercial air in carry-on bags represents a threat to the safety and security of air travelers," TSA Administrator Peter V. Neffenger is quoted as saying in the agency's press release. "Through increased training in detection methods, our officers are becoming more adept at intercepting these prohibited items."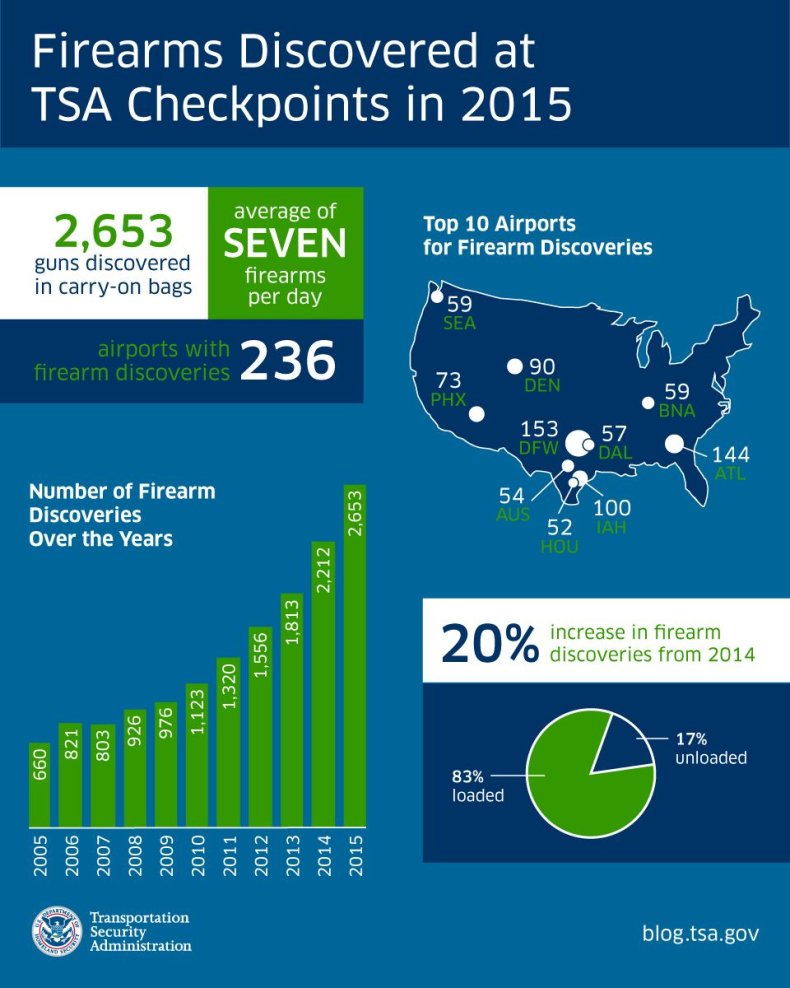 In addition to firearms, the agency last year recovered ammunition, black powder (or gunpowder), a live flashbang grenade, sharp objects and inert items that appear real, including several grenades.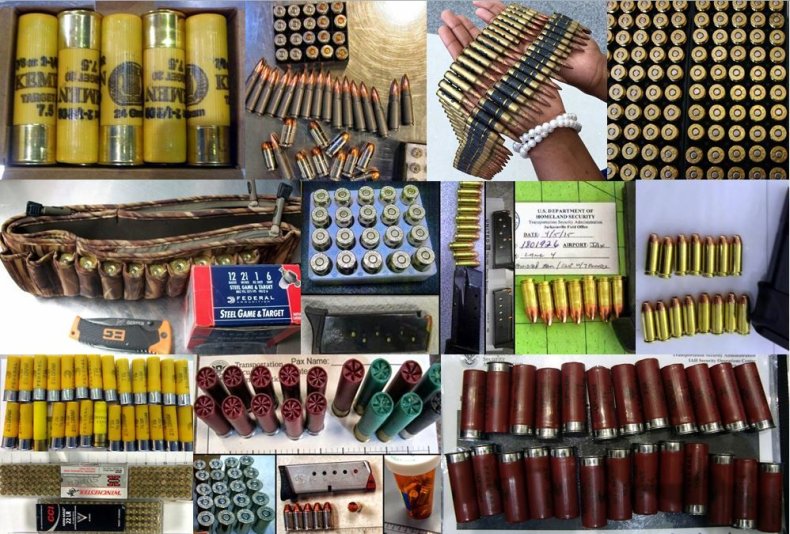 Passengers sometimes went to great lengths to conceal knives and other items. One traveler at Bishop International Airport put a folding knife into a cardboard package of instant coffee, while another at Omaha Eppley Airfield hid a multi-tool (similar to a Swiss army knife) in a travel-size shaving cream canister that had been emptied.

The TSA also found marijuana hidden in a battery at Tulsa International Airport; two handguns, an unassembled rifle and ammunition concealed in amplifiers at Orlando International Airport; a knife wrapped in a computer charger cord at Ketchikan International Airport; and two knives in the hidden compartment of a shoe at Wichita Dwight D. Eisenhower National Airport.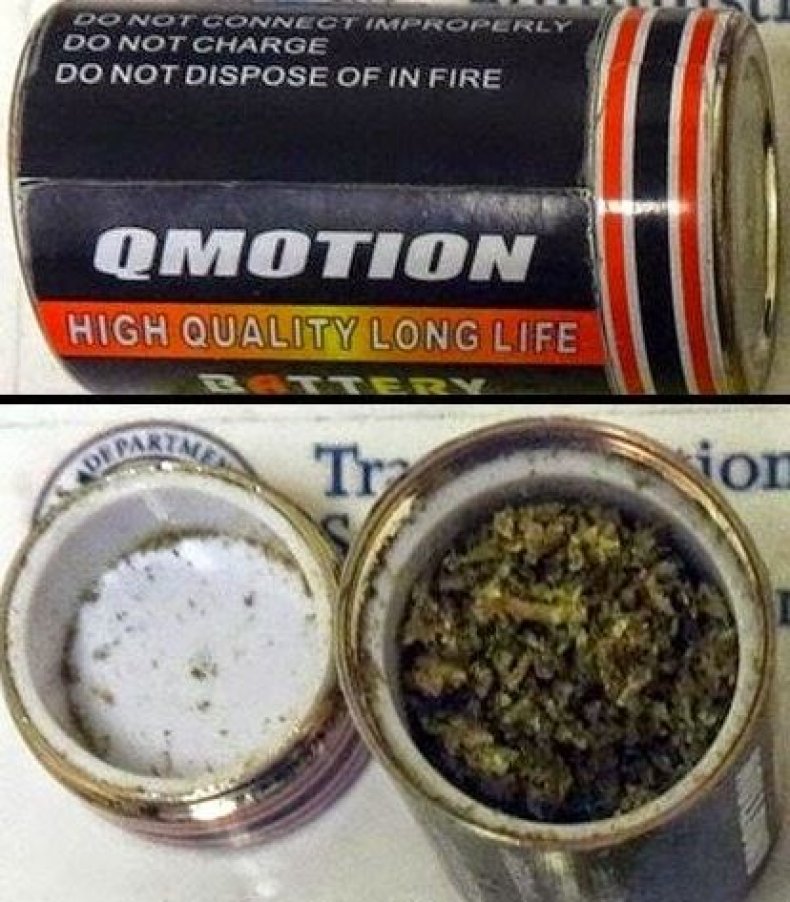 Some of the more peculiar finds include a chihuahua in a checked bag at La Guardia Airport, a sickle in a carry-on bag at Newark Liberty International Airport, an inert cannon ball in a checked bag at Blue Grass Airport, a meat slicer in a carry-on bag at Southwest Florida International Airport and a samurai sword attached to a compound bow in a carry-on at Austin–Bergstrom International Airport.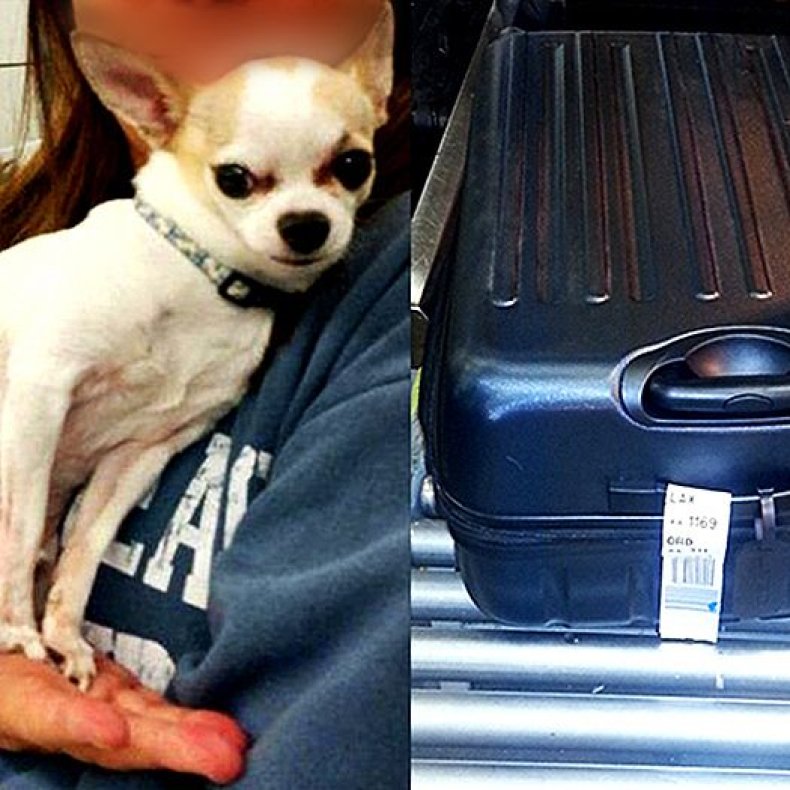 The TSA Blog has additional examples of the various items people tried to travel with in 2015.