Walmart, Dick's Sporting Goods Sued by 20-Year-Old Over New Gun Restrictions
A 20-year-old man from Oregon has filed two lawsuits against Dick's Sporting Goods and Walmart for age discrimination after the two companies changed their gun policies to stop anyone under the age of 21 from purchasing a rifle.
Tyler Watson claims that he tried to buy a .22 rifle on February 24 from Field & Stream, a store owned by Dick's Sporting Goods, but was stopped by the clerk from purchasing the gun because he was underage.
One week later, Watson attempted to buy a firearm from Walmart, but the employee "then told Plaintiff that he would not sell Plaintiff any firearms, including rifles and shotguns, or ammunition for a firearm because Plaintiff is under 21 years old."
"He was really just trying to buy a rifle," the lawyer said. "He didn't know about the policy when he went into Field & Stream," Watson's lawyer, Max Whittington told The Oregonian.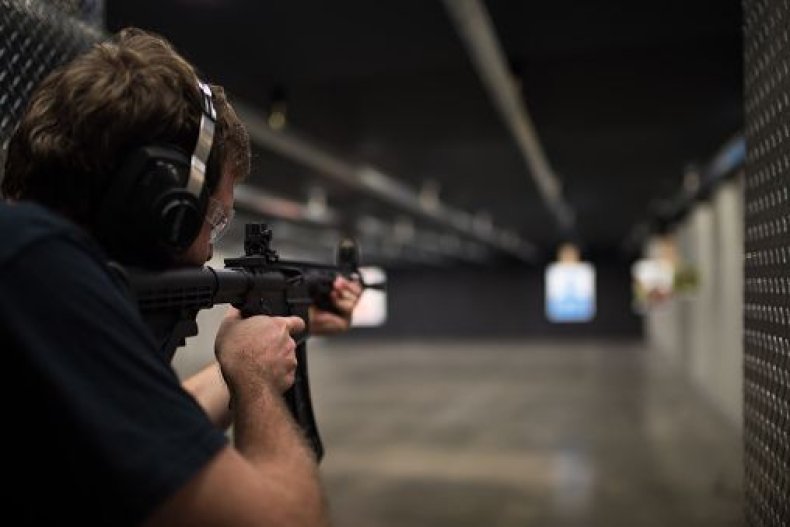 The 20-year-old is also asking that both companies "stop unlawfully discriminating against 18, 19, and 20-year-old customers at all Oregon locations." Whittington claims Watson currently owns a few guns and is not involved in any movement organized against companies who have restricted their gun policies in the past month.
A spokesperson from Walmart told The Oregonian that the company will continue to enforce the new policy and has not seen Watson's lawsuit.
"We stand behind our decision and plan to defend it. While we haven't seen the complaint, we will respond as appropriate with the court," the spokesperson wrote in an email to The Oregonian.
Dick's Sporting Goods did not respond to Newsweek's request for comment.
In Oregon, the law states that any residents over 18 years old can buy rifles or handguns, but federal law prohibits the sale of handguns to anyone who is not 21 or older.
The new gun policy changes come from the aftermath of the school shooting at Marjory Douglas Stoneman High School in February, which left 17 people dead. The two stores both changed their gun policies in an effort to help the cause of adopting stricter gun laws. President Donald Trump has also said the age to purchase a rifle should be raised.
Professor David Yamane, who teaches sociology at Wake Forest University, said that Walmart's and other stores' new gun policies won't immediately cause change.
"There isn't any kind of simple fix that will bring on consequences," Yamane previously told Newsweek. "The challenge with something like a school shooting is that people want an immediate solution, and there isn't one out there."