Women Murder Victims: Guns Used in Majority of Homicides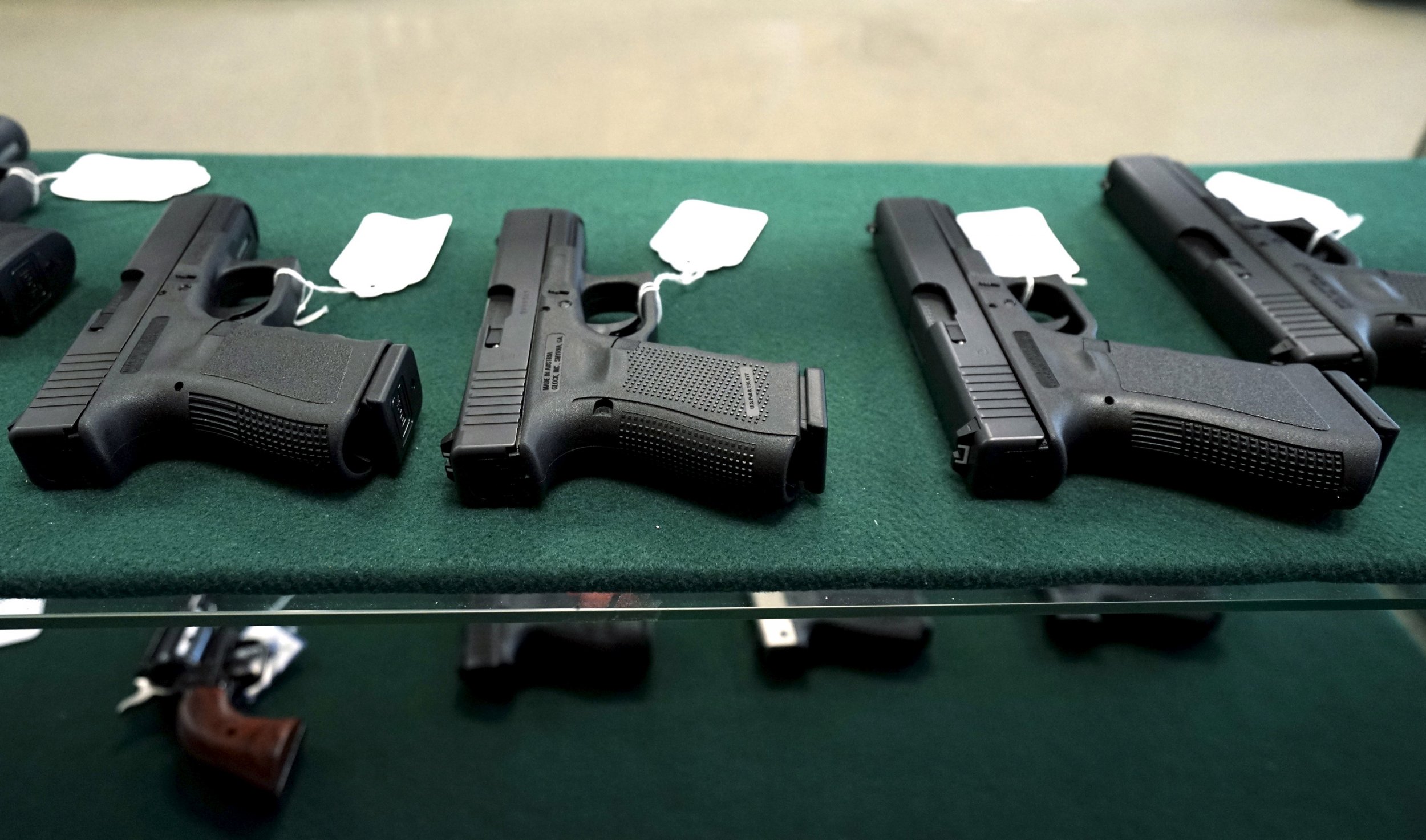 Guns are used in more than half of murders of women, and the highest frequency is among non-Hispanic black victims, according to a new analysis by the Centers for Disease Control and Prevention (CDC).
Related: Supreme Court upholds gun ban for those convicted of domestic violence
Domestic violence is a big factor: Firearms were used in nearly 54 percent of female homicides, and in 55 percent of those cases the perpetrator is someone with whom the victim has been intimately involved, the CDC found after reviewing homicide data from the National Violent Death Reporting System. Past studies have demonstrated that a woman's risk of homicide increases greatly if her male abuser owns a gun.
"There is an overwhelming body of evidence showing how important it is to keep firearms out of the hands of domestic abusers," says Sarah Tofte, director of research and implementation at Everytown for Gun Safety. "An abused woman is five times more likely to be killed when her abuser has access to a gun, and state laws restricting abusers' access to firearms have been shown to reduce intimate partner homicides."
The CDC's most recent data didn't analyze homicides involving males, and there are no other recent comparable studies.
Because there are so many firearms in the U.S., American women are 11 times more likely to be murdered with guns than women in similar countries, according to the Law Center to Prevent Gun Violence. Between 1980 and 2008, more than two-thirds of American women murdered by their spouses were killed with guns.
The U.S. Supreme Court in June 2016 upheld a federal law that bans "reckless" domestic abusers from owning guns. In a victory for women's rights and domestic violence advocacy groups just weeks after the worst-ever mass shooting in the United States, the justices ruled that gun ownership rights can be denied to those who commit reckless acts of domestic violence.
There are other federal laws designed to keep guns out of the hands of domestic abusers, but those measures have limitations. Some states—including six this year alone—have gone further in keeping guns out of the hands of domestic abusers, extending the ban beyond spouses to include former dating partners.
Since 2009, state legislatures have passed at least 30 new laws addressing the role guns play in domestic violence, according to the Law Center. The strongest of those laws require domestic abusers to surrender any guns already in their possession if they lose the right to own firearms. As the CDC points out in its report, state statutes limiting access to firearms for anyone under a domestic violence restraining order can serve as another preventive measure.
In Louisiana, for example, lawmakers in 2014 enacted two laws to restrict gun access for any individuals convicted of domestic abuse battery. The state also stepped up efforts to enforce such laws.
Starting Sunday, Washington will become the first state that requires survivors of domestic violence, sexual assault and stalking to receive alerts if their abusers attempt to buy guns, The Trace reported.
In its analysis, the CDC recommends bystander programs, such as Green Dot, to teach participants about how to recognize situations or behaviors that might become violent, and how to safely and effectively intervene to reduce the likelihood of assault. And in health care settings, the U.S. Preventive Services Task Force recommends screening women of childbearing age for intimate partner violence, then referring women who screen positive for intervention services.