Oklahoma Congressman Introduces Bill Making it Easier for Gun Owners to Carry Firearms Near Schools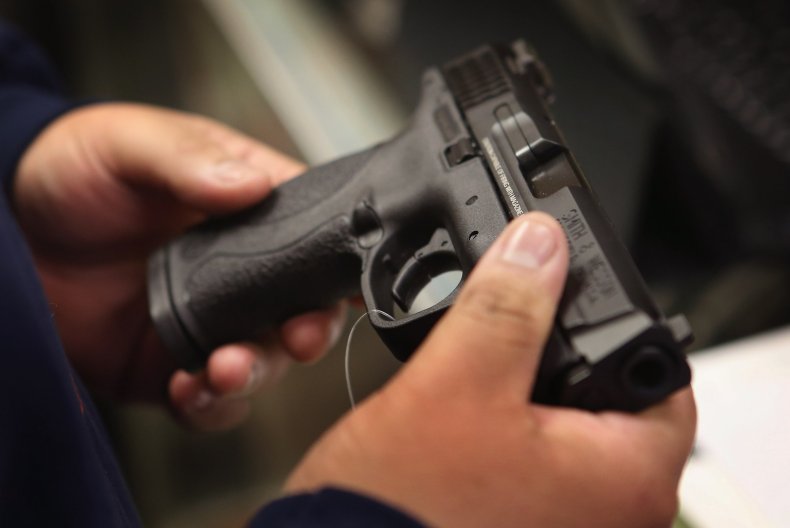 Congressman Kevin Hern has introduced legislation that would make it easier for gun owners to carry weapons in school zones.
His legislation, a companion measure to one put forth by Senator Mike Rounds in May, would amend a federal law that currently prohibits firearm possession within school zones, which include a 1,000-foot radius from public or private school grounds.
However, the relevant law, the Gun-Free School Zones Act, carves out major exception to the firearms prohibition within school zones: gun owners who obtain state-level permits to carry are not subject to the law's restrictions.
Hern, a Republican from Oklahoma, is seeking to expand those same protections to residents of states that have adopted what are known as Constitutional Carry provisions. These laws allow for gun owners to carry concealed weapons without first applying for a permit. When state law authorizes permitless carry, the federal law requiring a permit in order to carry within school zones cannot be satisfied.
Currently, 40 states plus the District of Columbia have their own rules which go further than federal law and generally prohibit possession of firearms on school grounds, even for concealed carry permit holders, according to the gun-control group Giffords. Two other states leave such decisions up to individual schools.
According to a count from the National Association for Gun Rights, there are currently around 15 states which embrace a Constitutional Carry scheme for gun ownership. Both Oklahoma and South Dakota, which is represented by Rounds in the Senate, utilize this framework. However, these two states also individually prohibit firearms on school grounds, meaning that they would not see significant changes under Hern's bill.
Nevertheless, the proposed measure's deference to state law could allow for some narrow expansions of school-carry based on more permissive exceptions to prohibition at the state level, where federal law carves out just a few, narrow exceptions.
For example, in Oklahoma, loaded guns are allowed to be brought onto school property if they are stored in a locked motor vehicle. Federal law, without the deference, creates such an exception for unloaded weapons. In South Dakota, firearms prohibitions don't apply to private schools, which current federal law still protects.
"In South Dakota, we greatly value our right to bear arms," Rounds said in a press release in May. "This legislation would close federal loopholes in the Gun-Free School Zones Act to make certain South Dakotans who choose to exercise their Second Amendment Right are treated the same as those who possess concealed handguns with a permit. I look forward to working with my colleagues to advance this commonsense legislation and continue protecting our right to bear arms."
Hern's office did not respond to a request for comment.
While the express purpose of the legislation is to level the playing field between residents of Constitutional Carry states and states with permitting requirements, public opinion generally rests on the side of fewer firearms in schools.
When the Pew Research Center conducted a wide-ranging survey of Americans' attitudes towards guns in 2018, it found that 55 percent opposed expanding concealed carry to more places and 57 percent opposed allowing teachers or school officials to carry.
Answers to these questions broke down starkly along party lines, although Democratic gun owners and Republican non-gun-owners expressed similar attitudes.
The National Association of School Resource Officers estimates that around 20 percent of all K-12 schools, whether public or private, make use of at least one sworn law-enforcement officer, who is usually armed, to enhance security.
Oklahoma Congressman Introduces Bill Making it Easier for Gun Owners to Carry Firearms Near Schools | U.S.