Guns Won't Fix America's Gun Crisis | Opinion
It's no secret that New York City subways have made headlines in recent months, and it's not just because of the increasing ride fares. The subways have been the site of several crimes from riders being spit on, punched, to pushed onto the tracks. Last month, a shooter in a gas mask threw smoke grenades onto a Brooklyn subway before he open fired. This month, there were two back-to-back shootings in Buffalo, N.Y. and Laguna Woods, Calif. While some argue the shootings are a reminder for civilians to carry firearms, I believe that guns are not the answer to America's gun crisis—mental health services are what's needed.
New York City Mayor Eric Adams has called for more police presence across the city. He places too much pressure on officers to fix a national issue. Others with the belief that civilians carrying guns will solve the epidemic are clearly misled; the subway shooter used smoke grenades. What good would a civilian unable to see their own hand be with shooting off a gun to defend themselves? None. The "heroic" civilian might as well put two eyepatches on and go defensive like Davy Crockett because a civilian wielding guns could have—and probably would have—resulted in further injuries.
Rather than center the conversation around the act of shootings, we as a society must redirect the conversation to how we can prevent these tragedies before they strike. The answer lies in mental health services and social media offers the perfect insight into the minds of those who pose a risk.
Earlier this year, Martial Simon, 61, was accused of pushing Michelle Go, 40, to her death on a New York subway, but after a mental health evaluation was deemed unfit for trial. These violent crimes show that mental illness is often a cause, and though it does not excuse the pain the victims and their families have to endure, it can act as a catalyst for an expansion upon programs to help those with mental illnesses. In the case of the subway shooter, his alleged YouTube channel appeared to exhibit videos of the man's hateful rhetoric against Black, Jewish and Latino people and even spoke of committing violence. Could the crime have been prevented with the aid of social media intervention?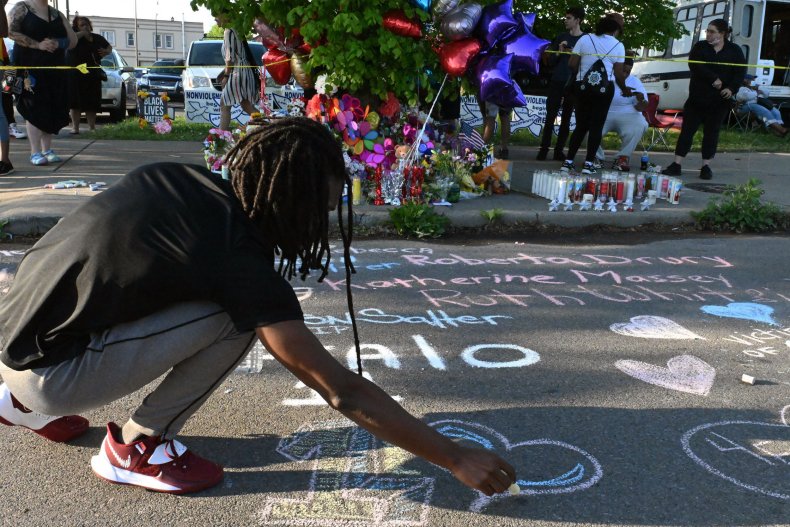 Social media platforms such as Twitter and Facebook have employed fact checkers to take down posts with fake news, but they have fallen short of identifying users with posts and videos that exhibit signs of untreated mental illnesses who pose a danger to others as well as themselves.
Multi-million-dollar social media platforms have the ability to track down individuals who post threats. The answer is not to simply censor individuals as the beliefs will continue to exist, but to use technology to find the individuals before a crime is committed. With the current state of technology, we have the ability to use algorithms for our benefit. Recent University of Southern California graduate George Sehremelis created a social news platform, Overlooked, using an algorithm that combats fake news. By creating an algorithm, Sehremelis said he could determine the bias of a news article to the 95th percent. Imagine the influence and change of an algorithm that fights violent speech.
For the algorithm to be effective, social media platforms would need a direct link to city, state and national investigation organizations to send an IP address, time stamp and information on those whose posts show signs of potential threats. From there, it would be up to government agencies to work with mental health providers to come up with a plan. The first step begins with social media giants taking control of the Wild West platforms they created and let unravel.
Some might believe that monitoring others is a violation of one's rights. My question to them is what would happen if a school was aware of a student's threats and ignored them? The school would be held accountable. Why is there a difference in perception when the threats exist on social media platforms who have the affluence and ability to offer true change? Until direct legislation is passed to criminalize those who publish violent posts on the internet, the gun crisis will only continue.
New York City is an example of what will only continue to worsen across the nation as those unhoused and/or with mental health issues are ignored and pushed to the shadows. While politicians and affluent individuals behind social media platforms are able to take Ubers and Lyfts with comfort, they leave the masses vulnerable to the effects of their inability to treat the mental health epidemic.
Costa B. Pappas is a New York City-based writer and editor with a focus on arts and culture. His work has been featured in The Observer, Teen Vogue, Fiction Writers Review, Business Insider and Newsweek. He is a graduate of American University and is a member of the National Book Critics Circle. You will find him writing around Manhattan hotel lobbies over an iced coffee or on Twitter @CostaBPappas.
The views expressed in this article are the writer's own.