Gunshot Survivors Study Sheds Light on 'Devastating' and Long-Lasting Effects of Firearm Violence in the U.S.
People who survive being shot are more likely to struggle with unemployment, use drugs and alcohol, and have post-traumatic stress disorder (PTSD) when compared with the general population, a study has revealed.
Researchers called every adult who had survived a gunshot wound treated at the urban trauma center at a University of Pennsylvania hospital between January 2008 and December 2017, to ask if they would take part in the study. A total of 183 adults agreed. Participants—who were aged between 21 and 36 years old, with an average age of 27—took part in a series of tests to measure their mental and physical health.
Each year, some 70,000 people in the U.S. survive being shot. The authors of the study published in the journal JAMA Surgery set out to understand the long-term physical, mental, emotional and social consequences experienced by these survivors.
Before being shot, 76 percent of the victims were employed, dropping to 62.1 percent after they were shot. The survivors also scored lower than the average person on physical and mental health tests. Substance and alcohol use rose by 13.2 percent, and unemployment levels spiked by 14.3 percent.
Of the total, 48.6 percent of the participants scored positive on a screening for probable post-traumatic stress disorder (PTSD). This mental health condition can develop after a person witnesses a disturbing event. The illness is characterized by anxiety, nightmares, flashbacks and thoughts about the event that are difficult to control.
Citing existing evidence, the researchers highlighted that 462,043 people were killed by firearms between 1999 and 2013 in the U.S., with homicides involving firearms last year hitting their highest levels since records began in 2017.
"The effects of firearm violence in the United States are devastating," they wrote.
"We found that survivors of GSWs [gun shot wounds] experience adverse physical and mental function outcomes years after being shot. Moreover, these consequences do not appear to improve with time, nor are they limited to those with critical injuries requiring hospital or ICU admission," the authors said.
The researchers also acknowledged their study was limited in several ways, including that they couldn't contact many gunshot wound patients treated at their facility during the period of the study. Participants may have also been influenced by subtle differences in how the researchers approached them despite using the same script, the team surmised.
Co-author Dr. Michael A. Vella, assistant professor of Surgery at the University of Rochester School of Medicine and Dentistry, told Newsweek his team didn't expect people without serious injuries to have such adverse effects.
They were also surprised to see "impairments did not seem to improve with time, nearly half of participants screened positive for PTSD, almost a third of patients with 'minor' physical injuries, who were not even admitted to the hospital for treatment, screened positive for PTSD!
"This has major implications for their mental health and quality of life despite having only minor physical injuries," said Vella, who was a fellow in trauma and surgical critical care at the University of Pennsylvania when the study was carried out.
"We hope that we were able to give a voice to survivors of gunshot injuries," said Vella, who thanked the participants for being gracious with their time and honest answers.
Earlier this year, a separate team of researchers looked at ways to prevent gun violence. They found tearing down abandoned buildings in Detroit was linked to a drop in gun violence.
In the three years following 2014, over 10,000 buildings were torn down in Michigan's largest city in a program costing around $130 million.
This article has been updated with comment from Michael Vella.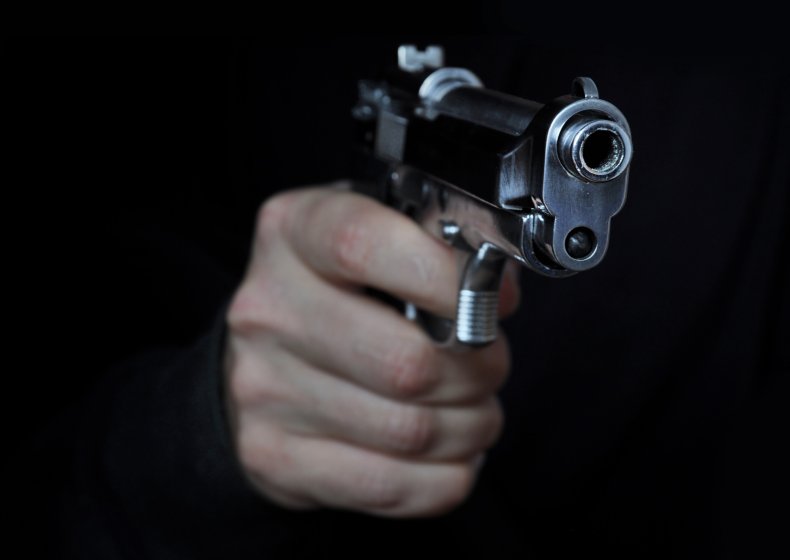 Correction (11/21/19): This article previously stated the research was carried out at Rochester University. It was done at the University of Pennsylvania.