The Gunshot That Allegedly Ended Kelly Preston and Charlie Sheen's Engagement
Kelly Preston passed away on Sunday after a two-year battle with breast cancer, one she kept almost entirely private. Preston's death was announced in a statement to People magazine, along with a request for the family's privacy at this time.
"Choosing to keep her fight private, she had been undergoing medical treatment for some time, supported by her closest family and friends," a representative for the family told People. "She was a bright, beautiful and loving soul who cared deeply about others and who brought life to everything she touched. Her family asks for your understanding of their need for privacy at this time."
Preston married John Travolta in 1991, and the pair had four children together, including their son Jett, who died tragically in 2009. But her union with Travolta wasn't the first time Preston was in a relationship that became a Hollywood obsession.
In 1989, Charlie Sheen was Preston's former fiance, and the way their relationship ended is still a major talking point. The pair were engaged until a literal gunshot changed the course of their relationship. What, exactly, happened is still unknown.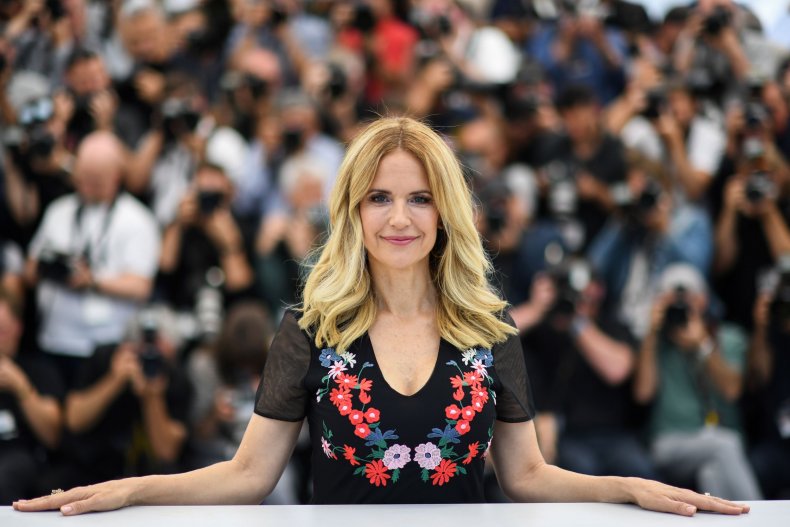 Preston received stitches in her arm after the event. Reports at the time stated that Sheen shot Preston--whether accidentally or on purpose. However, both Sheen and Preston both denied that account. According to Preston in a now-deleted video interview with TMZ from 2011, the whole thing was an accident.
Sheen has also been vocal about the shooting incident, but not until much later. In 2016, Sheen claimed Preston actually shot herself, and he had nothing to do with it. Sheen alleged that the shooting was a freak accident.
"I was downstairs early in the morning making coffee and I thought she was still asleep upstairs," Sheen said during his My Violent Torpedo of Truth tour to a crowd in Vancouver. "And I heard a f--king gunshot go off. I thought, 'She did it, she finally f--king did it. She killed herself and they're going to f--king blame me.'" Sheen even joked that Preston looked "hot" standing in blood.
"She explained to me that when she lifted my pants off the scale in the bathroom...the tiny revolver I used to carry...it fell out of the back jeans pocket and hit the floor and shot a bullet right between her legs," he said. "So she got hit with shrapnel from the toilet bowl."
Whatever the truth of the matter, Sheen and Preston split shortly after the incident. They even sold her engagement ring and split the profits, making the split seem anything but acrimonious.