GuptaGate: South African Police Investigate Zuma's Son Along With the Wealthy Family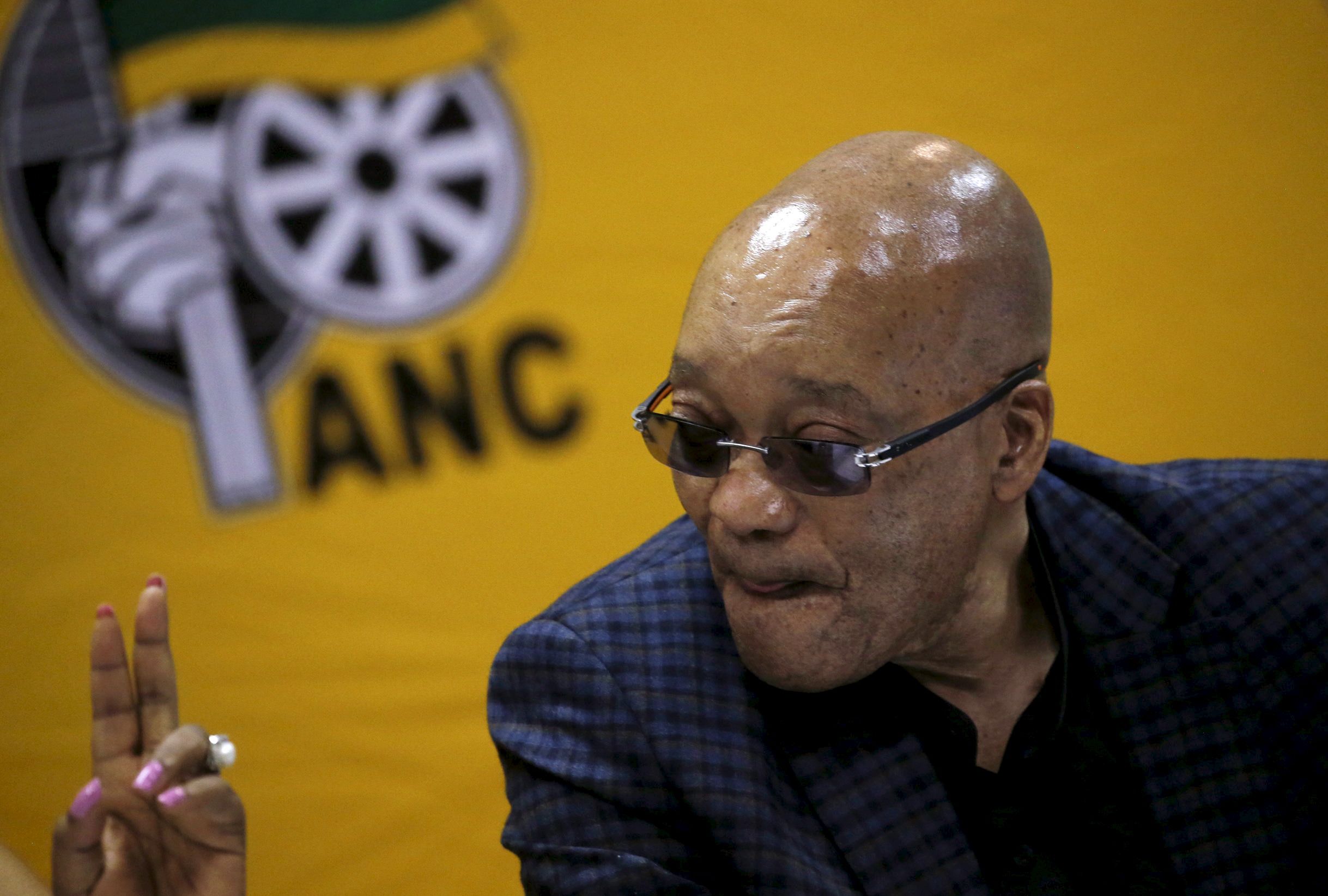 South Africa's elite investigative police unit has confirmed it is investigating the son of President Jacob Zuma and the wealthy Gupta family over allegations of corruption.
A spokesman for the Hawks police unit told South Africa station Talk Radio 702 on Wednesday that it was investigating a complaint from the opposition Democratic Alliance (DA), Reuters reported. The DA's Shadow Finance Minister David Maynier laid corruption charges against Duduzane Zuma and two members of the Gupta family, Atul and Ajay, on March 17.
The Guptas, an Indian business family who moved to South Africa in 1993, have a close relationship with President Zuma and have been accused of wielding undue political influence. This accusation was brought into sharp focus on March 16 when South Africa's Deputy Finance Minister Mcebisi Jonas said that the Guptas had offered him the role of finance minister before Zuma controversially sacked the former holder of that position, Nhlanhla Nene, in December 2015.
Following Jonas's accusation, several other members of the ruling African National Congress (ANC) claimed that the Guptas had either offered them political positions or sought their assistance in advancing the family's business interests. Duduzane Zuma shares the directorship of at least six companies with members of the Gupta family, while one of Zuma's wives, Bongi Ngema-Zuma, and his daughter Duduzile Zuma have both worked for Gupta-owned companies in the past.
The Guptas have denied the allegations against them, claiming that they are being manipulated in a bid to remove Zuma from power. Following a three-day party summit, the ANC offered Zuma its full backing on Sunday, although senior figures have warned against private business interests trying to capture the state. South Africa's Deputy President Cyril Ramaphosa, speaking at a gathering of academics in Johannesburg, said that "the ANC is not for sale" and that it was not just the Gupta family trying to capture the state, South Africa's Rand Daily Mail reported on Wednesday.