Gus Johnson 'Deeply Sorry' After Ex Abelina Sabrina's Pregnancy Revelations
Gus Johnson has said he is "deeply sorry" after his former girlfriend, Abelina Sabrina, revealed her experience with a life-threatening pregnancy.
The 26-year-old YouTuber and comedian issued the public apology days after Sabrina, also a popular YouTuber, shared a lengthy video discussing her ectopic pregnancy, in which a fertilised egg implants itself outside the womb, usually in a fallopian tube.
Although Sabrina, 27, did not say who the father was, she said she had to go through the experience without their support.
She said that her partner at the time told her she would resent her and their unborn baby if she decided to proceed with the pregnancy.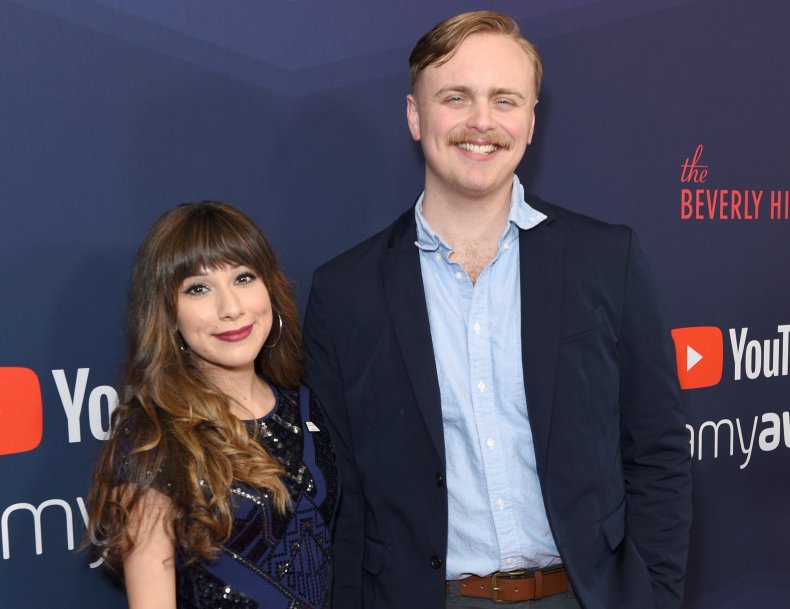 In her video, Sabrina explained that she had to undergo immediate surgery when it was revealed that her pregnancy was abnormal.
The ectopic nature of the pregnancy eventually led to her losing her baby; she also had a close brush with death during the ordeal.
"They were surprised I wasn't dead," she said. "And if I didn't have surgery then and there I would die for sure."
The video, which has been viewed more than 200,000 times since it was posted on Friday, prompted many people to criticize Johnson.
Johnson posted a written apology to Twitter on Monday.
"I'm aware of a recent video that calls out some actions that I'm not proud of and I want to apologize," Johnson's apology began.
He noted that the "circumstances were extremely hard and complicated for both" he and Sabrina and said that they were "young and not remotely prepared to deal with all the realities of long-lasting and traumatic medical situation."
Johnson said he has since had counseling and therapy to help him understand his "shortcomings."
"I fully realize that I did wrong, and wish I could change how I responded and acted during that time. I've grown a great deal since that happened and I wish I knew then what I know now," he added.
"I will continue to grow and learn and strive to be a better person every day,"
Johnson also confirmed that he plans to take time off from work.
"At this time, I am stepping away from the podcast and the remainder of this year's live shows will be canceled with full refunds being issued," he wrote. I will also be taking some time off from working and posting for a while."
Shortly after Johnson's post, Sabrina tweeted: "I won't accept a misleading apology with lies in it," she tweeted. "I don't forgive you."