Argentine Rock Giant Gustavo Cerati Dies After Years in Coma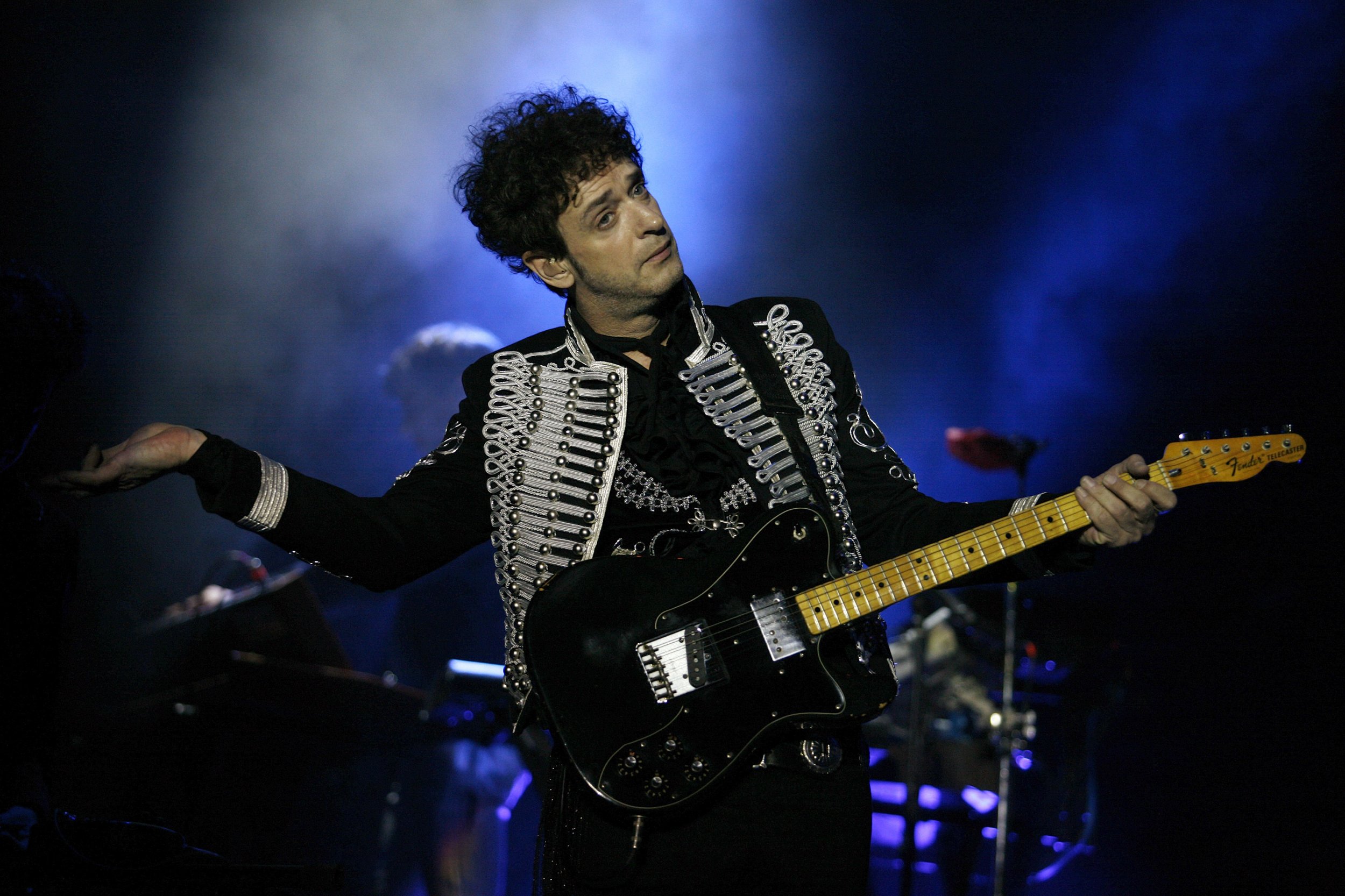 Gustavo Cerati, one of Latin America's most celebrated musicians, considered Argentina's most legendary rock star, died on Thursday from respiratory problems, his family said in a message on his official Facebook page. He was 55.
Cerati had been in a coma since 2010, after suffering from a stroke following a solo concert in Caracas, Venezuela.
While in a coma, Cerati was named a "Distinguished Citizen" by the city of Buenos Aires, his birthplace. Numerous highly-respected musicians, including Argentina's Fito Paez, Colombian Shakira, Uruguayan Jorge Drexler and Mexican band Café Tacvba, paid tribute to Cerati during this time.
His condition remained virtually unchanged but his family had held onto hope. "Human beings are something miraculous. One day there is a click and he wakes up. You don't know," said Lilian Clark during a rare interview for Chilean show Mas Vale Tarde last year.
Charly Alberti, Soda Stereo's drummer, had not been as optimistic. "There are days when I feel very bad. I opted to stop visiting him because I would be out for 15 days afterward, it was very painful. The only thing I hope for is that this is over quickly… He doesn't deserve for this to be so lengthy," said Alberti during a 2011 interview.
Cerati fronted Soda Stereo, a band whose songs about seduction, inner turmoil and disillusionment defined a generation of youth not only in Argentina, but up through South America, well into Mexico and across the Atlantic into Spain. In 1987, five years after forming and giving their first show at a Buenos Aires discotheque, the band was chosen as the guest of honor at the Vina del Mar Festival where, according to their official site, there were 120 cases of collective hysteria.
"It's impossible to explain the renaissance of the Argentine rock movement in the early '80s without mentioning the return of democracy after seven years of military government in 1983," says the Billboard page on Soda Stereo. Though they didn't sing about political issues, "of all the bands that emerged from that post-dictatorial rule government, Soda Stereo were by far the most popular and enduring."
The band closed the "Three Days for Democracy" Festival in Buenos Aires in 1988, drawing 150,000 people to the 9 de Julio Avenue, in the heart of the capital city. Soda Stereo was influenced by bands like The Police, Television and Talking Heads. Its style evolved over time, encompassing elements of ska, reggae, soul and electronica. By 1989, they had gone on five continental tours.
The following year, they released their emblematic song, De Musica Ligera, which became the de facto anthem for legions of Latin America youth who grew up in the 90s.
Soda Stereo announced their dissolution in 1997, offering a farewell tour through Mexico, Venezuela, Chile and Argentina. By then Cerati, whose curly auburn locks, expressive blue eyes and boyish looks added to his allure, had launched his solo career. He went on to win five Grammy's and several MTV Latin America Video Music Awards. He married Chilean actress and model Cecilia Amenabar with whom he had two children.
Persiana Americana has remained one of Cerati's most popular – and seductive – songs with Soda Stereo. "Your clothes fall slowly / I'm a spy, a spectator / And the fan tearing you up / I know it turns you on to think how far I will go."
"Take off your clothes… mami!" yelled Cerati while performing the song in 2007, during a Soda Stereo reunion tour. He clutched a guitar while giving the audience a charming, "I dare you" look.
But sometimes, Cerati's lyrics acquired a more serious tone. In the song Final Caja Negra, or Final Black Box, Cerati wrote:
"And you know, however
You'll keep me at a distance
And, however
You can still open it
You appear prepared
For an elegant death."